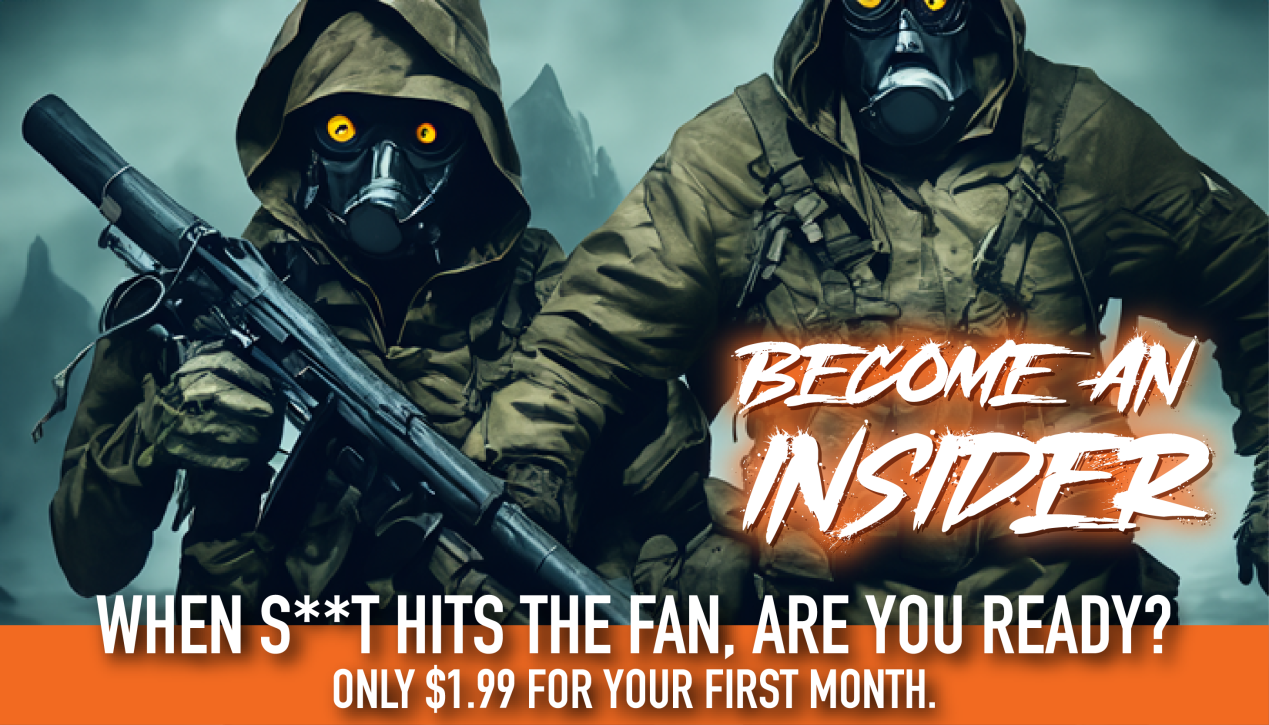 The West's Last Breath
How Biden's Geopolitical Policy Doomed Western Economic Dominance
For years America has struggled to keep its head above water in the global struggle for the mantle of the most powerful country. The United States only had one piece of leverage against the rising eastern powers, China, Russia, and India, that was the dominance of the US Dollar. In 2015, 90% of Sino-Russian trade agreements were made in dollars. That had fallen to 50% by 2021.
Another significant economic partnership developed throughout this process signals bad news for US interests. Russia and India announced in 2019 they had set a target goal of $30 billion in annual trade between the two countries by 2025. In September 2019 Reuter wrote,
Seeking to boost bilateral trade from its current $11 billion, the two countries announced deals in sectors including energy, defense, and shipping after a meeting between Russian President Vladimir Putin and Indian Prime Minister Narendra Modi at an economic forum in Vladivostok.
India, the world's third-biggest oil consumer, and importer aim to raise the proportion of gas in its energy mix to 15% in the next few years and diversify its energy supply to hedge against geopolitical risk.
Their plans included much more than oil contracts, arguably the most important resource for industrialized countries, as last fall India finalized a $5 billion arms deal with Russia. At the same time, Sino-Russian dealings were moving away from the dollar, New Delhi started to conduct trade with Moscow in their national currencies (Rupees and Rubles). As the Time of India reported, trade conducted in Rubles/Rupees increased 500% between 2014 and 2019 under Prime Minister Narendra Modi.
State-owned industries in Russia began to offer Rupees as an acceptable currency to their Indian clients as early as 2018. The only major import industry that had not yet made such a transition was the Russian fertilizer manufacturers who coincidentally began negotiations to do that on February 3rd, 2022. Just three short weeks before Russia began its incursion into Ukraine, which precipitated the onslaught of sanctions the move off of the dollar was designed to neutralize. Interestingly enough, according to authorities, the negotiations began to hedge against oncoming geopolitical instability and high prices.
Why is India Important?
Here is a brief explanation for those who are confused about the strategic importance of India in the ideological and geopolitical battle being waged between the West (the US, European allies, Israel, etc) against the consolidating alliance of Eastern superpowers (Russia, China, North Korea, etc).
India would fill several important voids the US currently has in the cold war against authoritarian powers. The most glaring shortcoming the United States has with China is simple: population size. China has a population roughly four times larger than that of America. This creates insurmountable differences in economic output, the size of the military in wartime, and industrial capabilities. Although historically the United States has boasted the manufacturing ability to compensate, much has changed in China since our capacity was tested.
China poses a significant security threat to India due to its close geographic proximity, superior military strength, economic stability, and technological dominance. China has even gone as far as to hold multiple training exercises on the border of India over the past couple of years and created many propaganda pieces about it. As the United Press International reported,
Chinese state media is drawing attention to ongoing military training near China's 2,200-mile border with India, despite claims from Beijing the two sides have eased tensions.
China Youth Daily and other news services reported Friday the 76th Group Army, a military formation of the People's Liberation Army located in Xining, Qinghai Province, traveled by rail and trained at the Kunlun Mountains.
India's long history of cooperation with Russia dating back to the Soviet Union meant the United States was starting behind the 8-ball in their attempts to court India as a strategic partner. Trump, unknown to many, was making progress in this arena and took an extended trip to India in February of 2020 which featured one of his iconic "Trump Rallies." It may have been his most popular rally ever, with over 100,000 in attendance. During his visit, Trump announced, "the spirit of fondness and goodwill to expand our cherish[ed] partnership of incredible power and potential."
The End
Unfortunately, the progress that was made under the previous administration was quickly squandered by the Biden/Harris Administration. By shutting down domestic oil and natural gas production on his first day in office, the Biden Administration removed any leverage the United States possessed.
Following the West's sanctioning of Russia for its actions in Ukraine, China and India stepped up as willing partners. In return, Russia offered crude oil to India at discounted rates and further expanded trade deals in their national currencies.
These three countries are being forced together into mutually beneficial partnerships by the foolhardy bravado of American foreign policy under Biden. The only thing keeping the US, and the West, in the driver seat of the global economy was 1) the size of our economies and 2) the dominance of the dollar.
Through two years of pointless lockdowns, the Democrats have managed to cripple our economy, and have almost completed the dethroning of the dollar by empowering Sino-Russian-Indian interests. As the US cripples our energy security, leaves trillions of barrels of oil untapped, and continues at almost 50-year high inflation rates, no one can say we are "Building Back Better." The only thing the Biden Administration is building is foreign authoritarian nations.