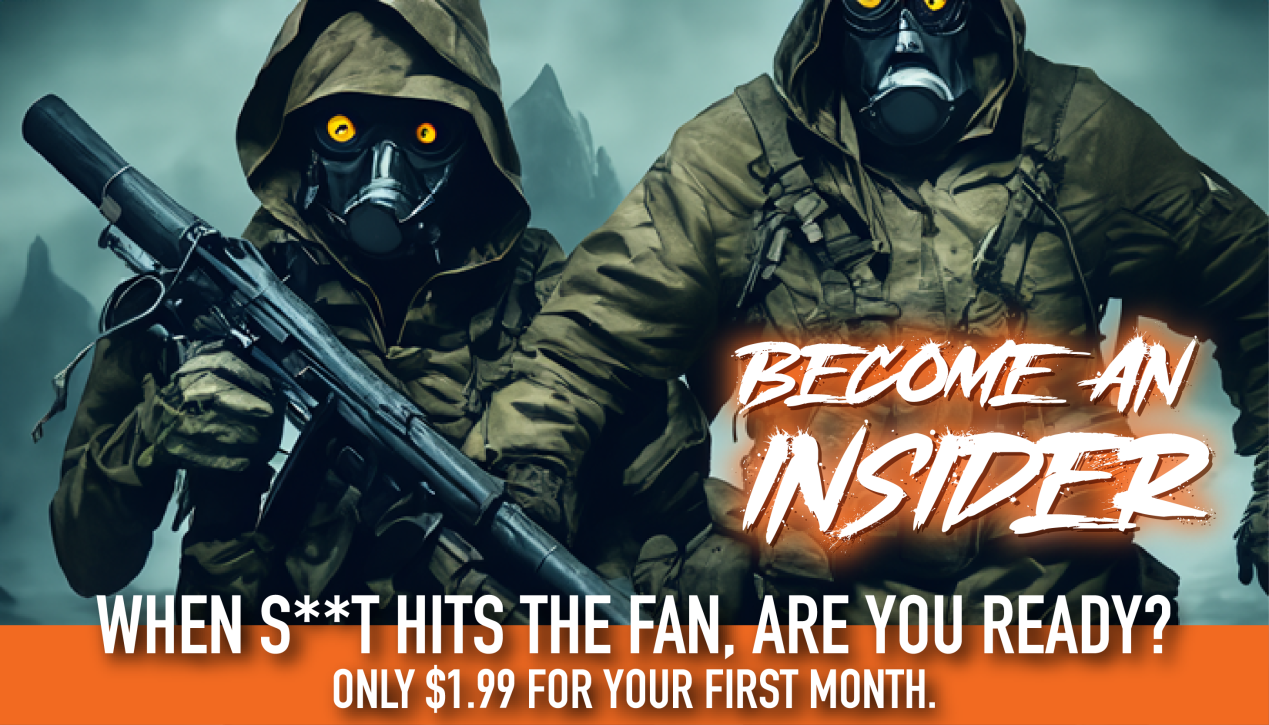 We go to the woods to kick back, to nourish our souls and… to test our gear.
Probably most of us have already purchased and employed different sleeping and coverage set ups. But which is the ultimate solution to our needs when off-grid? Have you ever wondered if the perfect set up really does exist?
This article has information intended to be from a female perspective. This means that our requirements, in terms of weight we must carry with us, may be slightly different from men's. This is especially true with women who are extremely slim and tiny, as I am. We can increase our physical preparation and make sure we find the right backpack, but a four or more days' hike may require a different level of awareness. And of gear too!
Sleeping Set Ups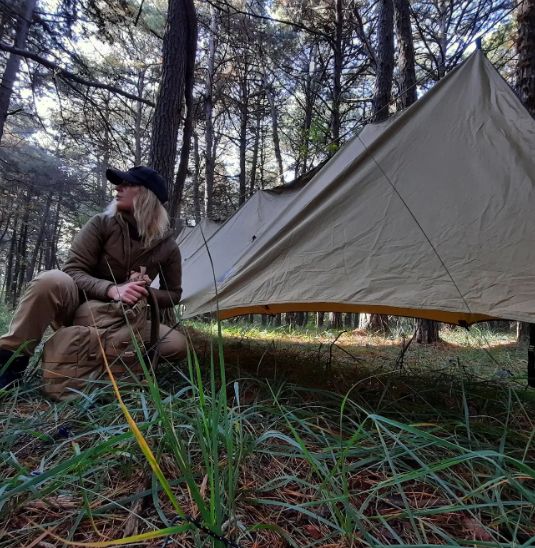 "The more you know, the less you carry."
-Mors Kochanski
Personally speaking, I admit that I have only recently begun to stick to this valuable principle. Some years ago, in fact, I used to carry a lot of gear I didn't actually use. But who hasn't made this mistake at least once? Absolute beginners usually do make ill-informed choices like carrying a whole home with them.
Tents, sleeping bags, mattresses and all the items related to sleep are an essential part of quality time in the great outdoors. As Mors Kochanski again underlined: "The quality of a survival kit is determined [by] how much it can help you when you need to sleep. If you can sleep well at night, you have it made. It should also assist you in meeting your water needs."
The more we can get some good hours of sleep during the night, the better our decision making and problem solving and, consequentially, the bigger the tasks we can accomplish.
But your set up isn't just what you are sleeping on. The coverage is what we need to take the most care with, whether your shelter is made of natural materials or some other kind of set up.
The critical question is: What could be the ultimate fix for all four seasons? A solution may be provided by the combination of hammock and tarps.
Hammocks
"Knowledge is power, and it's very lightweight."
-Cody Lundin
I regret to say I discovered hammocks far too late. Due to some issues connected to sciatica on the right side of my spine, I discounted hammocks for a considerable amount of time. I was told it was good to sleep in a totally horizontal position, so a hammock seemed not to be the best answer for my physical problems.
I was skeptical until my friend Susanne Williams, an experienced bushcrafter, invited me to test one. She was partial to hammocks, as she insisted they were the perfect solution for any kind of activities in the great outdoors (until you reach high altitudes).
Despite the pain I was suffering from back in those days, I gave it a try and was shocked. I felt tremendously relaxed, which indeed had some benefits for my mind too.
A few months later, a British outdoor company called NapSack Hammocks sent me two pieces of gear to test and review. Specifically, they were… a hammock and a tarp. It was my chance to give hammocks a thorough trial in the woods of the Alps.
Let's dig into these two pieces of gear.
NapSack Ultralight Pocket Hammock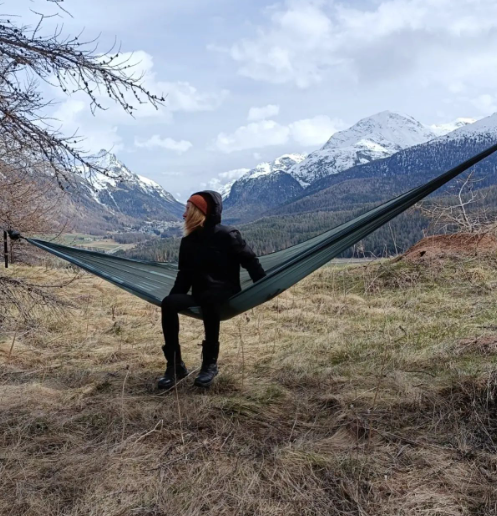 The hammock, made of 20D Nylon, has an incredible weight: 0.485 lbs (220g), including the hammock itself, stuff sack, and carabiners.
Besides that, it also has 0.37 lbs (170g) of daisy chain tree straps. The suspension is made of high strength polyester (each strap 8.2 ft x 0.7 in) (2.5m x 2cm). Fixing—and, equally, taking down—the hammock is really a matter of seconds. The 16-loop daisy chain system is the real thing when it comes to attaching to trees.
Load capacity of the two carabiners: 1102 lbs (500kg)
Total capacity of the hammock: 440lbs (199.5 kg)
Total size: 106.3 inches x 57 inches (270cm x 145cm)
While the material is strong, it is not ripstop, so you definitely need to handle with care, especially when hanging and putting away. Definitely avoid putting any sharp or abrasive materials inside the hammock, as they could rip it easily. The 20D nylon is extremely light, but it needs to be used with caution.
As you can see from the pictures, this hammock is absolutely a win-win for its size, capacity and weight. From a female perspective, it is also very lightweight when you need to pack it up again.
NapSack Hammocks Tarp with Zip Closure Doors
I can tell you that what they claim—"A tarp for all seasons"—is very true.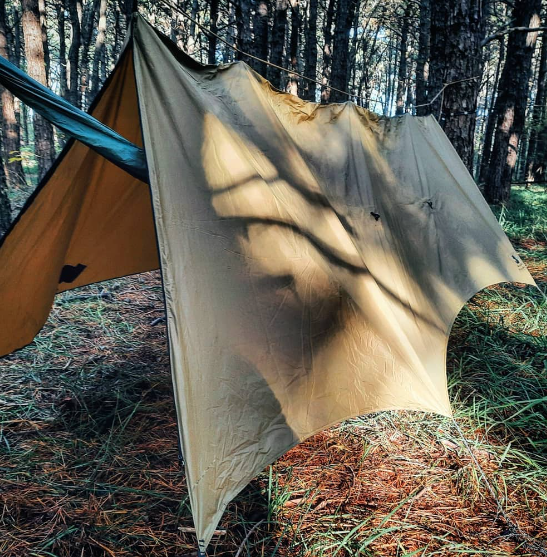 The biggest thing about this tarp is its versatility and modularity. In fact, you can set it up in different positions without losing its effectiveness in covering you from bad weather and strong wind.
The zipper entry doors are an addition to the value, without making it unbalanced or difficult to fix to trees.
The following details allow you to better get an idea of this tarp:
40D 260T

r

ipstop

n

ylon with one side PU-

c

oate

d

and the other

s

ilicon-

coated

Zippered doors you can open
3 attachment loops on the ridgeline
78.74 inches (2m) water column
12 guy out points
Two-way branded zippers
Reflective guy line
Total weight: 2.15 lbs (975g)
Dimensions:

10.8 ft (3.3m) ridgeline length
8.8 ft (2.7m) width at widest point
13.7 ft (4.2m) bottom length
7.8 ft (2.4m) width at cat cut
The attached side pull outs can also extend the inside of the tarp, giving you extra space.
Hammock and Tarp: The Ultimate in Sleeping Set Up?
Besides the reasonable prices of the two items ($66 USD for the NapSack Ultralight Pocket Hammock and $165 USD for the NapSack Hammocks Tarp with Zip Closure Doors), their benefits lie in their versatile nature.
After testing them in different seasons and on different terrain (from woods in the Alps to some hilly areas), I can truly say they are the perfect fix.
In fact, to any girl out there who is probably not so willing to carry just a simple tarp no less a whole tent, they offer you real coverage from the elements as well as a reasonable weight and little encumbrance and inside your backpack.
In addition to that, do not forget that a hammock allows you to stay away from cold and humid ground, in addition to saving and preserving your stuff. My recommendation is to hang your backpacks on the remaining part of the daisy chain system of the hammocks. Having a stockpile of different carabiners will make it easier for you and keep your things within easy reach during the night. Do not underestimate these simple things when off alone in the great outdoors. You don't want to wander outside your tarp during the night looking for what you need.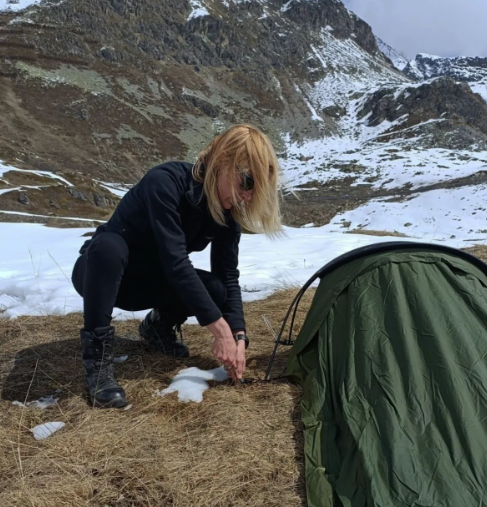 By the way, you can open the zippers any time to get out of your set up in a matter of seconds or open them just to let some fresh air in.
Packing up this whole set up usually takes me no more than 10 minutes, which is very important when you want to move out quickly for any reason.
Honestly, besides my Snugpack Stratosphere Bivy Tent (which you might have seen on my Instagram page as Kyt Lyn Walken), the combination of tarp+hammock is my set up of choice these days. The weight of the two systems is quite comparable. On the one hand, you have a standard bivy tent, but you are still in strict contact with the ground (and rocks!). On the other hand, you are in suspension, but comfortably far from any disturbance or humidity from the ground.