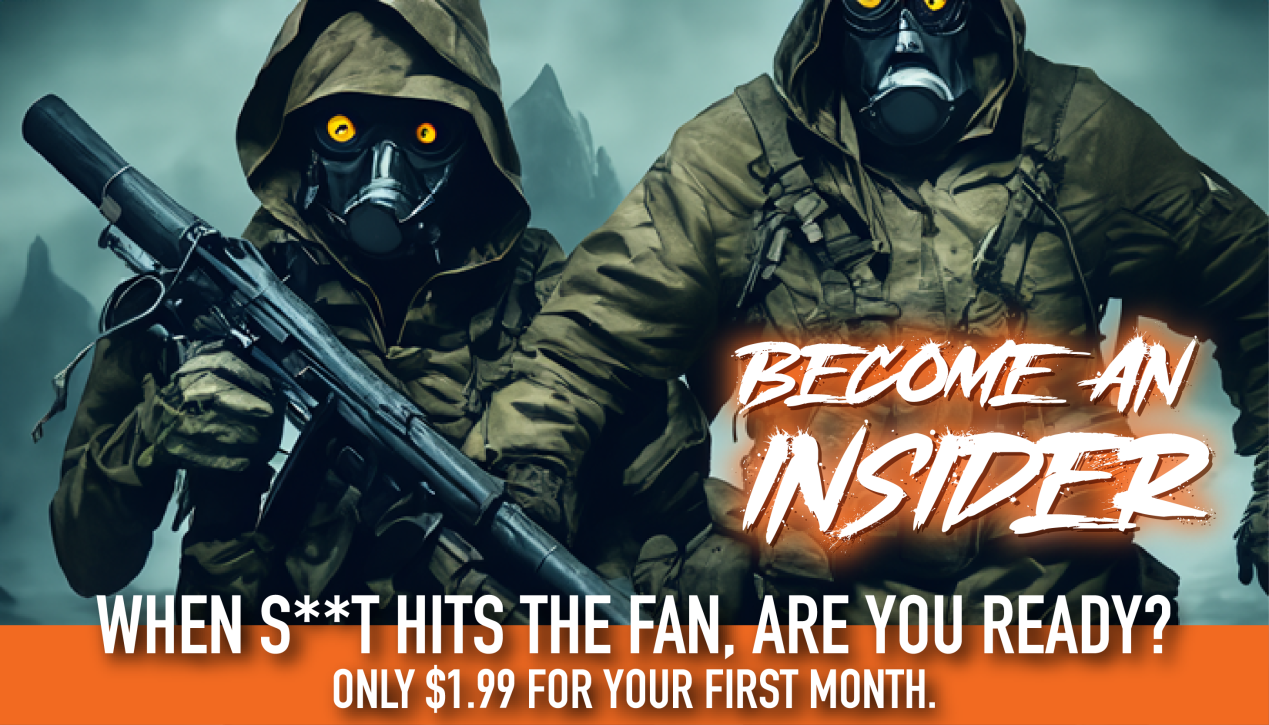 TRAINING!!!
So, lets discuss your training acumen!
I spent a lot of time as a master trainer in the military, and I picked up a thing or two in the process.
I carried those lessons forward as a contractor instructor, as well as teaching preparedness subjects and I'd like us all to take a minute and take a HONEST long hard look in the mirror.

1) PREPPERS SUCK AT TRAINING!
I said what I said and I stand behind it with every fiber of my being! Fight me!
I hope that offends you because its true!
95% of preppers are just survival LARPing! You don't want to work hard, or sweat, or be challenged, or fail a hundred times! You want to have a nice warm fuzzy on your throne of rice buckets and boxes of TP that you're "a survivor"!
I get it! Thats human! But YOU must make the decision to overcome that inherent human laziness!
But if you don't get out from behind your keyboard and get a well ROUNDED set of skills, then you are nothing but a potential supply point for someone who will just come take it from you.
I couldn't care less if you took a shooting class 4 years ago! What sustainment training have you done to remain current? What do you know about Austere Medicine? Communications? Homesteading? Engineering? Husbandry? Have you just read about it? Or have you spent time DOING IT?
Again… if you haven't DONE IT with your two hands… you're just LARPing.
2) WE DO NOT RISE TO THE OCCASION! WE FALL TO THE LEVEL OF OUR TRAINING!
If you're not training HARD, with someone else to keep you honest and challenge you, you are not training, you're going through the motions!
3) NO STRESS, NO REAL TRAINING!
One of the cornerstones of Training for the Special Operations community is to induce increasing levels of stress on the student. In the EOD/Bomb Disposal World, we call this "Stress Inoculation". How do you think EOD Techs stay so calm with the bomb? Because they've experienced worse!
At Crisis Application Group, we built Stress Inoculation into a number of our courses for just this purpose. Because, while panic is incredibly contagious, so also is calm! If you can be the one to stand up and keep your shit together when everything is coming apart… then think of the calming influence that will have on those around you.
If you're not the calm little zen center of the universe… what good will your training and all those preps be? Nothing!
4) GET FIT OR DIE!
I'm not nearly in the shape I once was, but I still get out and walk 3 miles with my GHB to keep the joints lubed a few times a week.
Granted, climbing over the Hindu Kush a few times ruined my knees/ankles/hips, but I do what I can.
GET UP OFF YOUR ASS AND STOP CHEATING YOURSELF!
5) PREP AS A FAMILY
AS WE SAY… TWO IS ONE, AND ONE IS NONE!!!
I see a lot of families where only one person preps, their spouse doesn't believe in it, or is lazy, or a million other reasons. My dear wife figured out that if I fall down the stairs and break my neck that she would lose ALL the knowledge in our house… girl started training that very day!
Only one person in the relationship with knowledge is a single point of failure. I dont care how ya do it, but you better work as a team now, because once the stress of a disaster is on, strong relationships stay strong, weak ones fall apart!
Best thing I've been able to do is let a lot of guys spouses know that if you wanna be a leaf eater, be a leaf eater! You don't have to carry a gun to prep! Get over it! This isn't SEAL Hell Week after all!
6) DIVERSIFY YOUR TRAINING
SPECIALIZATION IS FOR INSECTS!
You're not going to survive a major disaster with your safe fulla guns and a BoB… knowledge weighs nothing and the more you have, the less you need.
At Crisis Application Group we push our students to go beyond the "Just Survive" mindset… you need to thrive! To do that, you need a broad set of skills. Skills that you need to learn well or they're just vague memories. Where would you rather make your mistakes in learning to garden? Now.. when you can buy food 24/7 for a minimum price? Or later, when a mistake means a crop failure and you get to watch your children starve? One deployment to East Africa settled that question for me fast!
7) PREP FOR REALISTIC SCENARIOS
PRIORITIZE! PRIORITIZE! PRIORITIZE!
Guess what… movies, books, and magazines and most of all, prep stores lied to you! The world's NOT gonna end!
This rock is gonna keep on spinning with or without us! Yup! I said what I said! Willing to fight over this too!
I live in the South Eastern US… whats a more likely disaster event for me? Tornados, floods, hurricane? Or a Carrington/EMP, invasion by Mexico and Zombies? Cmon? Be honest! Prep for the most likely events, and you'll be amazed at how much overlap you'll have. We have finite budgets… why are you dumping $10k into EMP preps before you've stored and learned to use garden seeds? Get your priorities straight!
Ok…gonna get off my soapbox for a bit. None of what I just said is nice, or fun, or sexy, or even comfortable! But it's the truth!
Im happy to discuss it. But if Im gonna be honest with you, I expect you to also be honest with yourself!
MADBOMBER … OUT