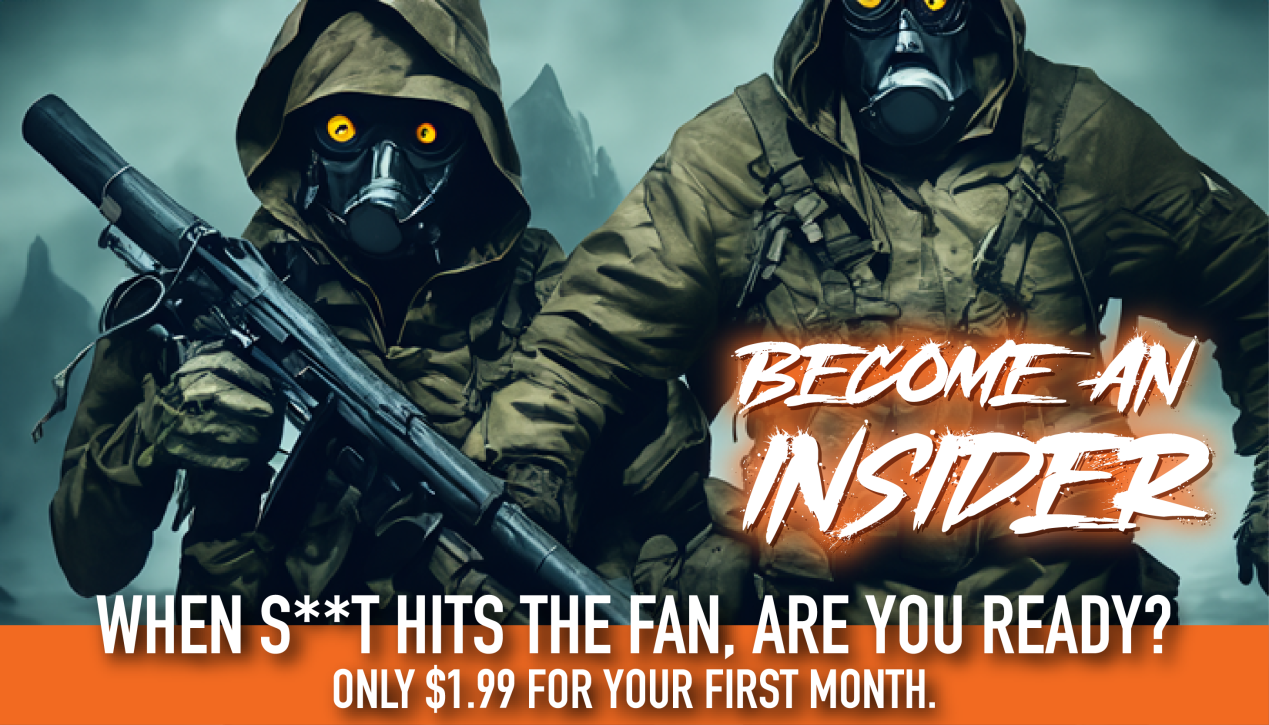 What is Pfizer?
Not What You Think.
For over a year, and for almost the entirety of this Covid-19 plandemic, BigPharma companies like Moderna, Johnson & Johnson, AstraZeneca, but especially Pfizer have been hailed as our guardian angels. These were the corporations that would engineer a vaccine and allow us to get back to living our lives as normal human beings free from masks, lockdowns, and all the other madness that has been normalized.
Perhaps these companies are less "kind and helpful nurses" and more "profit-driven crony-capitalists subsidized by the government." Pfizer was the first to say their vaccine was safe for children as young as 5 years old, which calls into question their track record about putting customers' well-being above potential profit.
According to their Company History Index, in 1957,
[A] Pfizer advertisement used the professional cards of eight physicians to endorse the [new] drug [Sigmamycin]. John Lear, science editor of the Saturday Review, denounced this advertisement in a scathing attack. Not only were the names of the eight physicians fictitious, Lear claimed, but the code of Pharmaceutical Manufacturers Association prohibited soliciting endorsements from physicians. Moreover, Lear used the Pfizer ad to underscore and criticize what he saw as a trend toward the overprescription of antibiotics, exaggerated claims on drug effects, and concealment of possible side effects.
That was a long time ago for an ethical violation, who is to say their current company values have not improved in the decades since this misstep? They settled an investigation into their advertising practices again in 2003 after 19 states began scrutinizing how the company had marketed, at the time, the second-largest oral antibiotic in the world. The company paid out a total of $6 million dollars in an effort to stop the investigation.
The next year, Pfizer, as the parent company of Warner-Lambert, plead guilty and agreed to pay $430 million dollars to the United States Department of Justice in order to settle both criminal and civil suits stemming from their promotion of an unapproved medication. The DOJ Press Release reads,
Warner-Lambert's strategic marketing plans, as well as other evidence, show that Neurontin was aggressively marketed to treat a wide array of ailments for which the drug was not approved. The company promoted Neurontin for the treatment of bipolar mental disorder, various pain disorders, Amyotrophic Lateral Sclerosis (ALS, a degenerative nerve disease commonly referred to as Lou Gehrig's Disease), attention deficit disorder, migraine, drug and alcohol withdrawal seizures, restless leg syndrome, and as a first-line monotherapy treatment for epilepsy (using Neurontin alone, rather than in addition to another drug).
Also in 2004, according to the Corporate Research Project,
In 2004 Pfizer announced that it had reached a $60 million settlement of a class-action suit brought by users of Rezulin, a diabetes medication developed by Warner-Lambert, which had withdrawn it from the market shortly before the company was acquired by Pfizer in 2000. The withdrawal came after scores of patients died from acute liver failure said to be caused by the drug.
Unfortunately for Pfizer, and their customers, the problems were far from over. In 2005 according to a report from the New York Times, "Celebrex, the arthritis & pain medicine, sustained another blow yesterday when Pfizer acknowledged that a 1999 clinical trial found that elderly patients taking the drug were far more likely to suffer heart problems than patients taking a placebo."
In 2009, Pfizer paid the largest single settlement in the history of settlements whenever they agreed to pay $2.3 billion. The DOJ said,
American pharmaceutical giant Pfizer Inc. and its subsidiary Pharmacia & Upjohn Company Inc. (hereinafter together "Pfizer") have agreed to pay $2.3 billion, the largest health care fraud settlement in the history of the Department of Justice, to resolve criminal and civil liability arising from the illegal promotion of certain pharmaceutical products.
In another New York Times piece, from 2010, it was reported that,
Pfizer said it had paid about $20 million to 4,500 doctors and other professionals for consulting and speaking on its behalf in the last six months of 2009, its first public accounting of payments to the people who decide which drugs to recommend.
This scandal was followed closely in 2011 whenever according to the Department of Justice,
American pharmaceutical company Pfizer Inc. has agreed to pay $14.5 million to resolve False Claims Act allegations related to its marketing of the drug Detrol, the Justice Department announced today.
This proved to be yet another difficult year for the Pharmaceutical giant whenever their second major news public relations nightmare of the year broke. The Department of Health and Human Services put out a notice on the wire that they had contacted Pfizer regarding their false advertising of the risks associated with one of their drugs. It states,
The webpage cited in this letter is misleading because it makes representations and/or suggestions about the efficacy of CADUET® (amlodipine besylate/atorvastatin calcium) Tablets (Caduet), CHANTIX® (varenicline) Tablets (Chantix), and NORVASC® (amlodipine besylate) Tablets (Norvasc), but fails to communicate any risk information associated with the use of these drugs. Thus, the webpage misbrands the drugs in violation of the Federal Food, Drug, and Cosmetic Act.
In case the trend of the standard practices of this company has not yet been made clear, in 2012 the Securities and Exchange Commission (SEC) charged Pfizer for bribing foreign doctors. In their release the SEC says,
The SEC alleges that employees and agents of Pfizer's subsidiaries in Bulgaria, China, Croatia, Czech Republic, Italy, Kazakhstan, Russia, and Serbia made improper payments to foreign officials to obtain regulatory and formulary approvals, sales, and increased prescriptions for the company's pharmaceutical products. They tried to conceal the bribery by improperly recording the transactions in accounting records as legitimate expenses for promotional activities, marketing, training, travel and entertainment, clinical trials, freight, conferences, and advertising.
Skipping ahead to this year, as Reuters reported, Pfizer's troubles continue among the windfall of the Covid-19 vaccine government contracts. Reuters reports,
Pfizer Inc has agreed to pay $345 million to resolve claims by consumers who say they overpaid for EpiPens due to anticompetitive practices by the drugmaker and the company that markets the emergency allergy treatment, Mylan.
These are only a handful of the dozens of examples of Pfizer caring more about their bottom line than if their products are safe, never mind beneficial, for their customers to use. Just as a cross-examining attorney who catches a witness in a lie will ask, "if you lied once, why should we believe you would not do it again?" We should be asking Pfizer, "if you have put profits first dozens of times, why should we believe you would not do it again?"