With 2023 only a few months away, we believe it's time to look at the best survival rifles in 2022. When you're alone in the woods, having a rifle that can shoot anything that moves is beneficial. In addition, having a rifle that's collapsible, portable, and lightweight can ensure that you're not worn down during your travels. We've looked at several and have chosen four you can't beat.
Ruger 10/22 TakeDown

Source: Wikimedia Commons
In a way, the TakeDown moniker has two meanings. First, it can take down anything that comes your way. Second, you can take it down into two halves, the barrel, and the front stock, lending to its portability. To add, you can even carry it inside an included nylon bag. At under 5 pounds, it doesn't add much burden, either.
Besides its portability, what we love about the 10/22 is its value. It's the perfect balance between a cheap rifle and one that costs too much for most people. It's also accurate, able to shoot 2″ groups at 50 yards.
Henry AR-7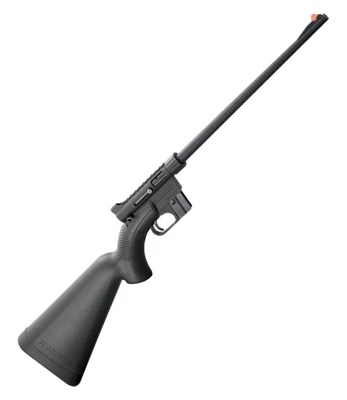 Source: Craiyon.com
When choosing a survival rifle, one factor that can influence your decision is its use by the US Army. The Air Force used the AR-7, and it's easy to see why. This rifle has 50-yard accuracy, is only 1.5 feet, and only needs a stick magazine to work.
Also, it's one of the most lightweight rifles, weighing only 3.5 pounds. In addition, it can float, and its Teflon coating means it's the perfect emergency gun. It's also affordable, making it a great emergency gun when on a budget.
KelTec SU16C

Source: Wikimedia Commons
The SU16 is yet another unbeatable pick if you want a rifle you can easily fold and use in case of emergencies. In addition, you can load any AR-15 magazine into it, making it a genius gun if you don't have KelTec's magazines on you.
The C model is our favorite due to its foldable stock. You can fold the stock if needed without firing the rifle, something other models lack. When you fold everything, it's only 2 feet, 1.5 inches long, and unloaded. It weighs less than 5 pounds. Perfect if you're traveling long distances.
Heckler & Koch SP5 9mm Pistol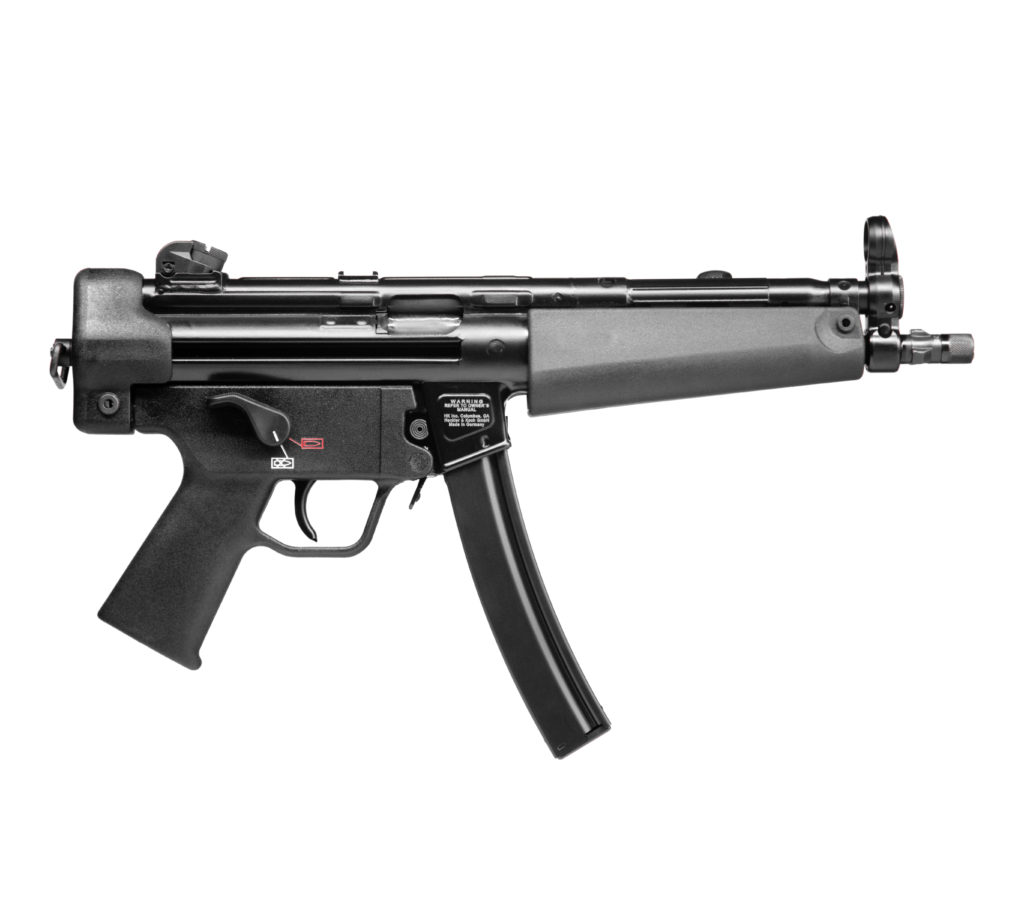 Source: Craiyon.com
Finally, we have this pistol from H&K. What makes this gun so appealing is that it's accurate and portable, and you can customize it however you wish. It's only 20 inches in length when you collapse its stock and 5 lbs, making it simple to carry around during any of your travels. Despite its size, it can shoot at a little over 100 yards, making it ideal for hunting or survival.
This semi-auto is more expensive, going for around $3,500 in price. However, if you can afford it, it makes for the perfect gun whenever you have survival in mind. There's a reason this pistol is coveted by preppers worldwide.
Conclusion
These four rifles can change the game when you're arming yourself for survival. With that said, many other rifles can make this cut, too. Let us know what your favorite is.
Author Bio
After doing her BA from ASU, Marcie Young held various jobs in different industries. She is now passionate about growing her blog where she writes about various topics related to gun safety, firearms ownership, and self-defense. She is a strong advocate of the 2nd amendment after a horrible experience she has had on the streets.