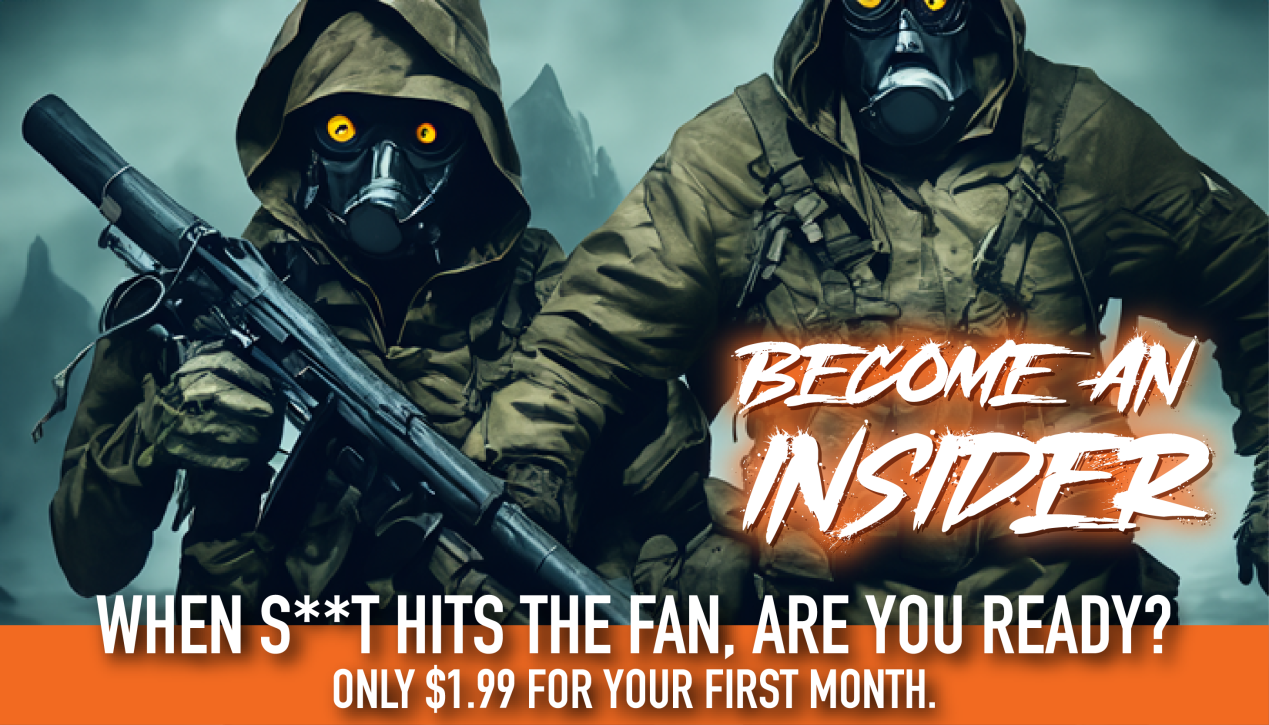 Night hunting can be one of the most fruitful and one of the most dangerous ways to hunt. You must remember that most of the animals that you hunt can see better at night than humans can. However, prey animals are typically more active at night. Often, they go after food and water just after dark and then again just before sunrise.
However, there is always a risk with hunting at night. It's easy to get lost or to trip and injure yourself. In addition, predatory animals are hunting at night. In the wrong forests, you can find wolves, bears, big cats, coyotes, snakes and scorpions doing their hunting. Unfortunately, you could be their prey. In this article, we will discuss skills you will need to have a successful hunt at night.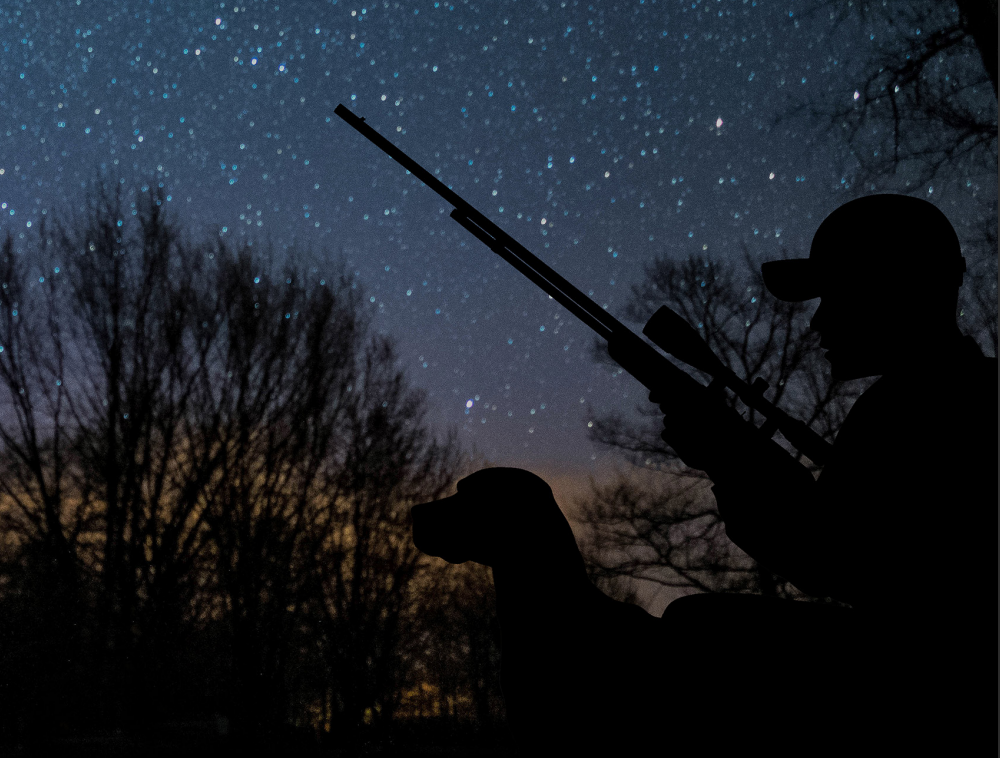 1. ADJUST YOUR VISION – Before you go hunting at night, it is important to let your eyes adjust to the darkness. To do this, get away from any sources of light and sit still for several minutes. Close your eyes every few minutes and then open them over and over for five to 15 minutes. You should notice a significant improvement in your ability to make out shapes and movement, while colors will still be faded.
2. HUNT WITH THE MOON – You will want to have some amount of light in order to see. Therefore, a new moon is a bad idea. That being said, a full moon may be too much light and may make it hard to stay hidden. You are best to choose something in the middle based on the quality of your eyesight. You also want to remember that the moonlight will illuminate one side of your body. Because of this you should stay between the moon and your prey.
3. USE CAMOUFLAGE – You may think because it is dark that you would not need camouflage. However, the light parts of your body stand out even more at night. Your best bet is to black out your face, hands and any other exposed skin. It is also a good idea to break up your shape using leafy branches tucked into your clothing.
4. COVER YOUR SCENT – At night, when animal eyesight is limited, they will rely more upon their other senses. This means your smell is more prevalent. Be sure you use some ashes from your fire, pine needles or even dirt to cover your scent. Be careful of what you eat as even your breath can scare animals away. Be sure to use a designated latrine so that you do not accidentally step in urine.
5. LIMIT MOVEMENT – There are three reasons that limiting movement is vital to night hunting. The most obvious is that staying still while covered in camouflage makes you virtually invisible to prey animals. It also makes you nearly invisible to predators. However, likely the most important reason is that staying still prevents you from getting lost or injured. Your best bet is to scout out a good area for a stand during the day and stick to that stand at night. If you do decide to move, do so slowly and deliberately.
6. USE THE SHADOWS – Especially in a forest, there will be shadows everywhere at night. Hiding in a shadow with your skin covered in mud is as good as any ground blind. If you need to move, move from one shadow to another.
7. AVOID RIDGE LINES – You want to stick to moving on the low ground. If the moon is out and you stand on high ground, animals can see your silhouette for hundreds of yards. Just stay low and you will have more success.
8. BUILD A BLIND – Ground blinds can actually create a shadow in which you can hide. In addition, you can build your blind wherever you want. You can build it during the day near game trails, scat, tracks, rubs, scrapes, bedding areas and water sources. Then, you just need to find your stand to know you are hunting in an ideal spot.
9. GET IN A TREE – Tree stands work just as well at night versus in the daylight. In addition, tree stands help protect you from some predators and ensure you will not get lost. They help hide any movement that you do need to make. Just be sure your spot in the tree is in the shadows and not exposing you more than being on the ground.
10. FOLLOW LANDMARKS – If you prefer to hunt on the move versus staying still, it is best that you follow a specific route. I sometimes like to make a loop at night that takes me through the woods and then back to my camp. However, seeing this path at night is tough. I like to use landmarks that stand out at night. This can be large rocks, unique trees or bodies of water. Often, I follow the edge of a body of moving water because it can disguise your sound and allow you to see the reflection of moonlight off of the water.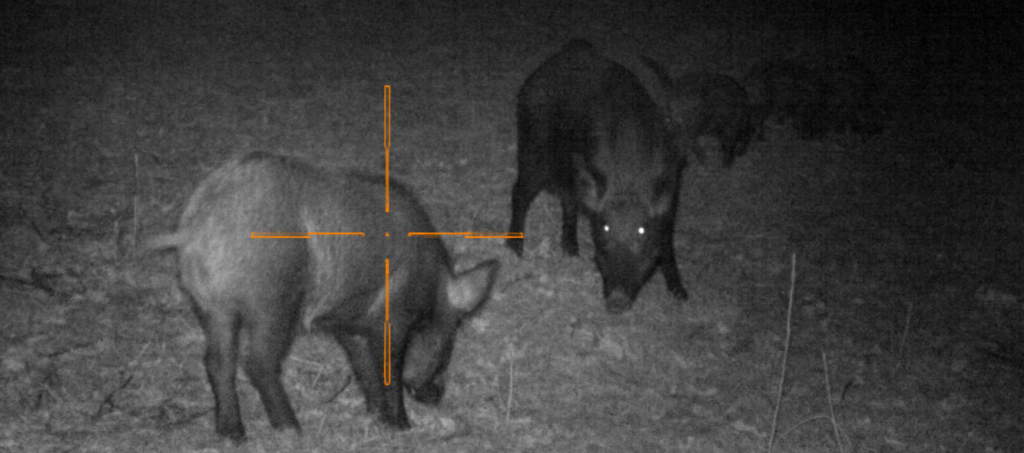 11. IF YOU USE A LIGHT, TRY INFRA-RED – When turkey hunting, I often must approach the roost tree when it is still pitch black. A normal flashlight can scare the birds. However, attaching an infra-red lens prevents the light from bothering them. I have had similar results hunting hogs with colored lenses.
12. USE BAIT WHERE LEGAL – Keep in mind that these animals are looking for food at night. A little bait can go a long way if it is allowed in your area.
13. USE DOGS WHERE LEGAL – Dogs have an incredible sense of smell and can often track game animals at night better than you can track them. Just check your regulations to be sure it is legal.
Final Thoughts
There are so many ways that night hunting can be better than hunting during the day, but only if you do it right. Always consider the senses of the animals that you pursue. If you take the time to practice these skills, you can remain virtually invisible to your prey. This will require some preparation, so take the time to set up your hunt. It will ensure that you are safe and successful.
This article was originally published in Survival Dispatch Insider magazine Volume 2 Issue 8.
=====
Become a Survival Dispatch Insider …
We bring together survival enthusiasts and preppers to share skills and knowledge, so you can enhance your preparedness for emergencies and ensure the safety of you and your community.
The Results You'll Get …
Our community, courses, and memberships are pretty special. We're focused on the ways it will make a huge difference in your life.
Here are a few of the things you'll be able to do as a member of Survival Dispatch Insider …
1) Improve your emergency preparedness by learning survival skills and strategies from experienced preppers.
2) Build lasting connections with like-minded individuals that share your passion for safety and readiness.
3) Access a wealth of knowledge and resources to assist in protecting you and your community during unexpected situations.
Click HERE to get started.
=====