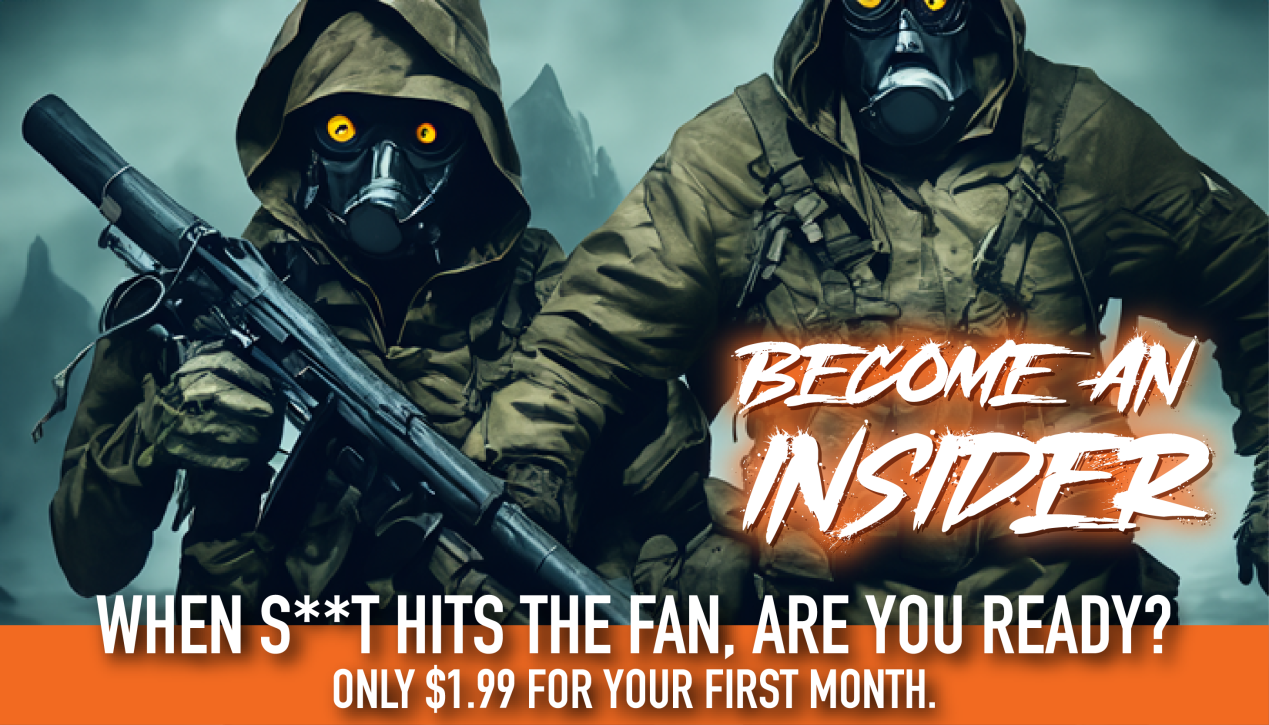 On any given night, I can stand on my front porch and stare into what seems to be an abyss of darkness. Four acres of actual property with our house nestled in the middle. To the front, farmland that stretches almost a mile north, and approximately 400 yards to the east and west are stands of hard timber. To the south, two acres of open field that fades into a young timber forest which butts up to a small mountain.
During daylight hours, we have unlimited stand-off from an aggressor, but at night, a different story emerges.
At dusk, I will feed the animals and find myself pacing the yard, trying to come up with a good security lighting plan only to be frustrated by the sheer amounts of shadows and negative space to contend with.
They say the only way to eat an elephant is one bite at a time, so that is how I started to move forward.
Shadows
SHADOWS OR NEGATIVE SPACE are the places where successful predators or smart prey live, hunt, or die. I'm sure there is a scientific reason I'm not aware of, but the eyes tend to focus on positive or lighted space.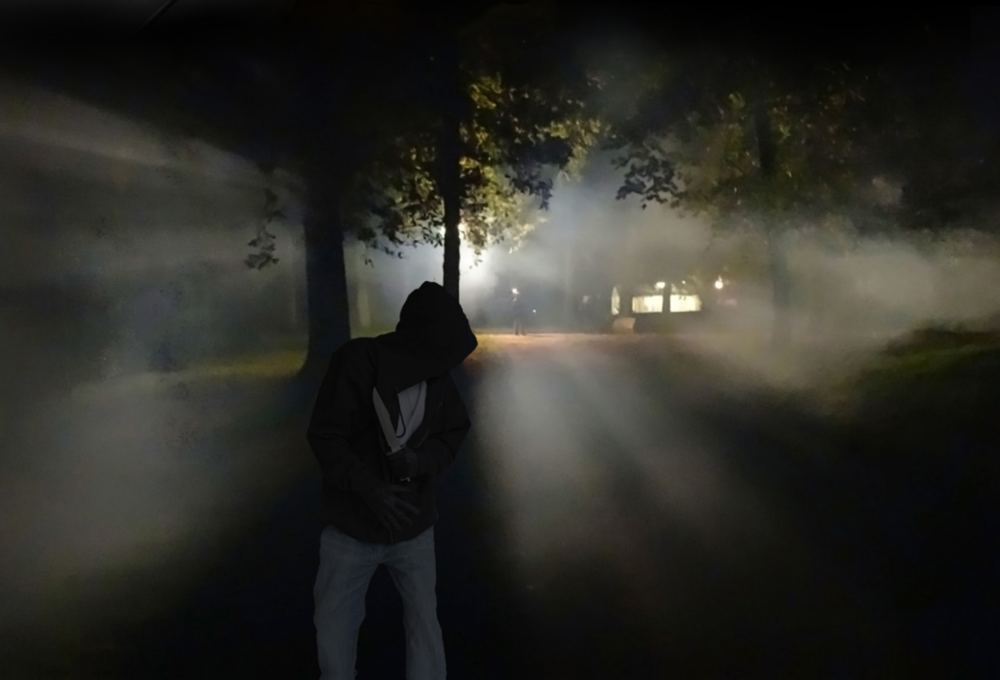 Hunters learn that a hunt can end on a positive note by utilizing proper camouflage for the environment and scanning the dark areas under trees and in the shadows of terrain to find your quarry. When using light to secure the approaches to our homes, we need to start thinking like prey before we become predators.
Types of Lighting
MY FIRST CONCERN WAS HOW TO ADD SOME LIGHT TO THE MOST AVAILABLE ACCESS POINTS TO MY PROPERTY THAT HAVE THE MOST NEGATIVE SPACE FOR SOMEONE TO HIDE IN. My first bit of research led to large, overhead streetlights. On a plus, they turn on at dusk and turn off at daylight, they are reliable (at least as much as the power to the house) and provide a large arc of illumination.
On the other hand, they are expensive to have installed, they cause terrible light pollution, and worst of all, the glare back on you will be more beneficial to an aggressor than an asset to you.
When installing any lighting, one must consider if the glare back on your position will become problematic with vision. It takes at least 10 minutes for the eyes to gain full dark adaptation; the goal will be to create an environment that will put that 10-minute burden on someone walking up to your home and not you.
Next, after talking to a landscaper, I looked at LANDSCAPE SPOTLIGHTS AND PATH LIGHTING as an option. These lighting solutions give the appearance of a well-maintained lawn rather than a prison yard and still accomplish a security goal.
Landscape spotlights shining up towards the house are trendy and also will create a condition that prevents anyone outside looking in easily as long as interior lights are turned off. (Ensure you don't point these spotlights directly into windows, but rather towards the roofline.)
Moving closer to the house, I have static corner floodlights as well as motion floodlights that are pointed out into the yard and down along the sides of the house with the intent to have the beam from each light set overlap the other slightly.
Finally, at each door, I have a porch light with a 100-watt LED bulb that, when on, will be the blinding, final coffin nail for an intruder that enters my darkened home.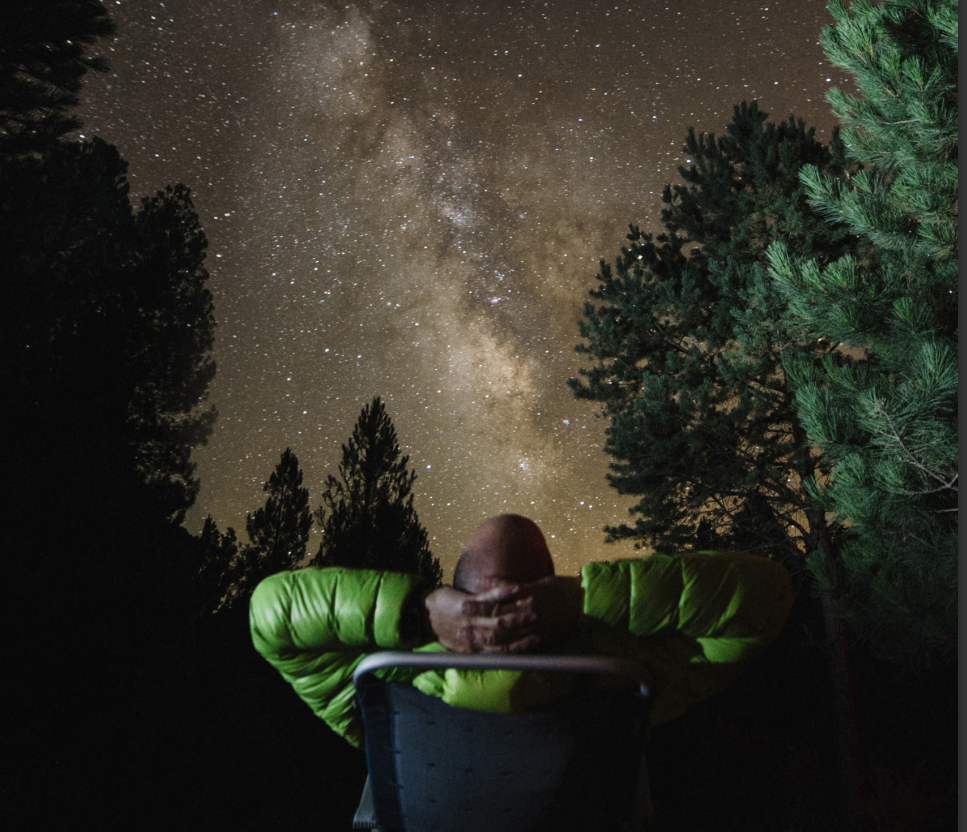 My Protocol
When the COVID-19 pandemic kicked off, and the stay at home orders were issued, I noticed an uptick in "target practice" here in the area. Sure, I suppose some were just enjoying plinking off some rounds they picked up with their stimulus check, but maybe they were getting in some pre-combat marksmanship training. Either way, it made the hair on the back of my neck stand up, so I decided to increase my defensive posture regarding light.
By turning on all floods through the night (including motion lights) and adding some temporary floods providing lighting at further dark areas of the property, I accomplished this with ease. For the added spotlights, I opted for the green, rubberized, LED spotlights that are sold around Christmas as they are quick and easy to set up and don't require any more than an extension cord and timer on the outlet to have a reliable hasty solution.
AS A FINAL THOUGHT ON LIGHTING, I KEEP TACTICAL FLASHLIGHTS ON BOTH MY PRIMARY, SECONDARY, AND TERTIARY WEAPONS AS WELL AS ONE ON THE BEDSIDE TABLE. There is no limit to quality tactical lights—I would just recommend something that can reach 1000 lumens so that you can blind an intruder temporarily in a confrontation.
Aggressor's Capability
The last two considerations are the tactical capability of an aggressor. NIGHT VISION AND THERMAL OPTICS are readily available on the internet for anyone willing to drop some serious coin. The first and least likely option is thermal optics. Thermal optics can identify heat signatures through the smoke, fog, even in water, so a well-trained operator using a thermal scope will be tough to beat.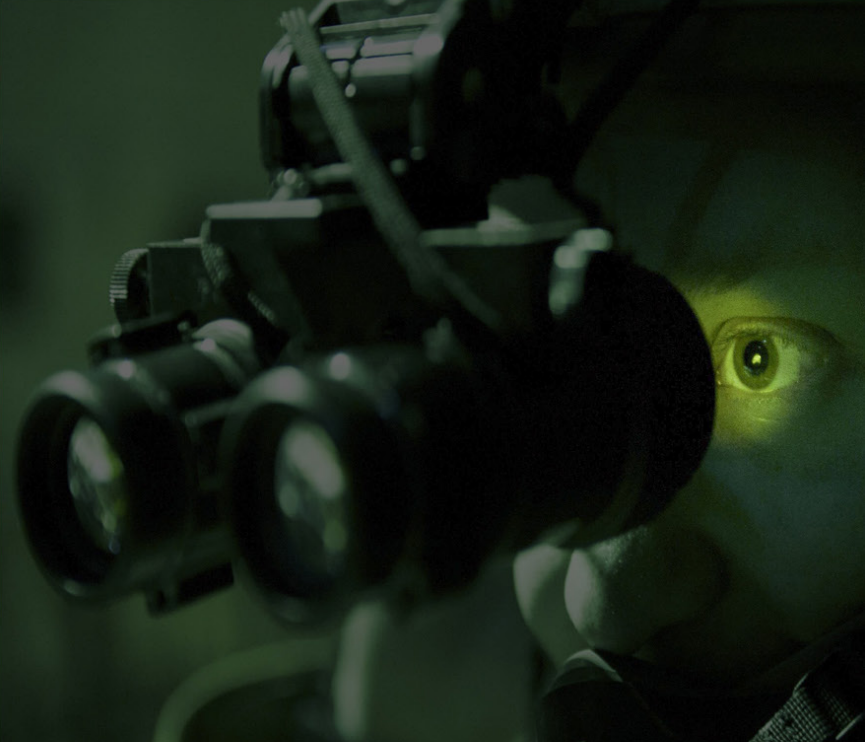 The drawbacks are that they are very expensive, heavy, and take a while to warm up. There is also a learning curve to deciphering the images and almost no way to identify friend from foe as the quality of the image is lesser than with night vision.
As for night vision, the price for a respectable set is almost half of what you would pay for thermal. The good part about night vision is that the image quality is better, but it is much more susceptible to washing out from the light. Even the high-end military stuff that is auto-gated to reduce light washout will falter under well-lit landscape conditions.
At this point—as I am more worried about the local meth-head who needs a buck for a fix—I am not too concerned about advanced optics. If the dudes that use this type of hardware show up, I figure it's best to go peacefully and hope the crap gets sorted out in court.
Conclusion
This was how I approached my SECURITY LIGHTING SOLUTIONS, and in no way is it a stone-clad standard for everyone to apply. Each of you will need to assess your property and come up with a good solution that will be effective without being over the top to the point of gaining attention from neighbors and astronauts alike.
If you are successful, you will still be able to walk out on your deck and look up to enjoy the stars while simultaneously defending your home with light.
=====
Become a Survival Dispatch Insider …
We bring together survival enthusiasts and preppers to share skills and knowledge, so you can enhance your preparedness for emergencies and ensure the safety of you and your community.
The Results You'll Get …
Our community, courses, and memberships are pretty special. We're focused on the ways it will make a huge difference in your life.
Here are a few of the things you'll be able to do as a member of Survival Dispatch Insider …
1) Improve your emergency preparedness by learning survival skills and strategies from experienced preppers.
2) Build lasting connections with like-minded individuals that share your passion for safety and readiness.
3) Access a wealth of knowledge and resources to assist in protecting you and your community during unexpected situations.
Click HERE to get started.
=====