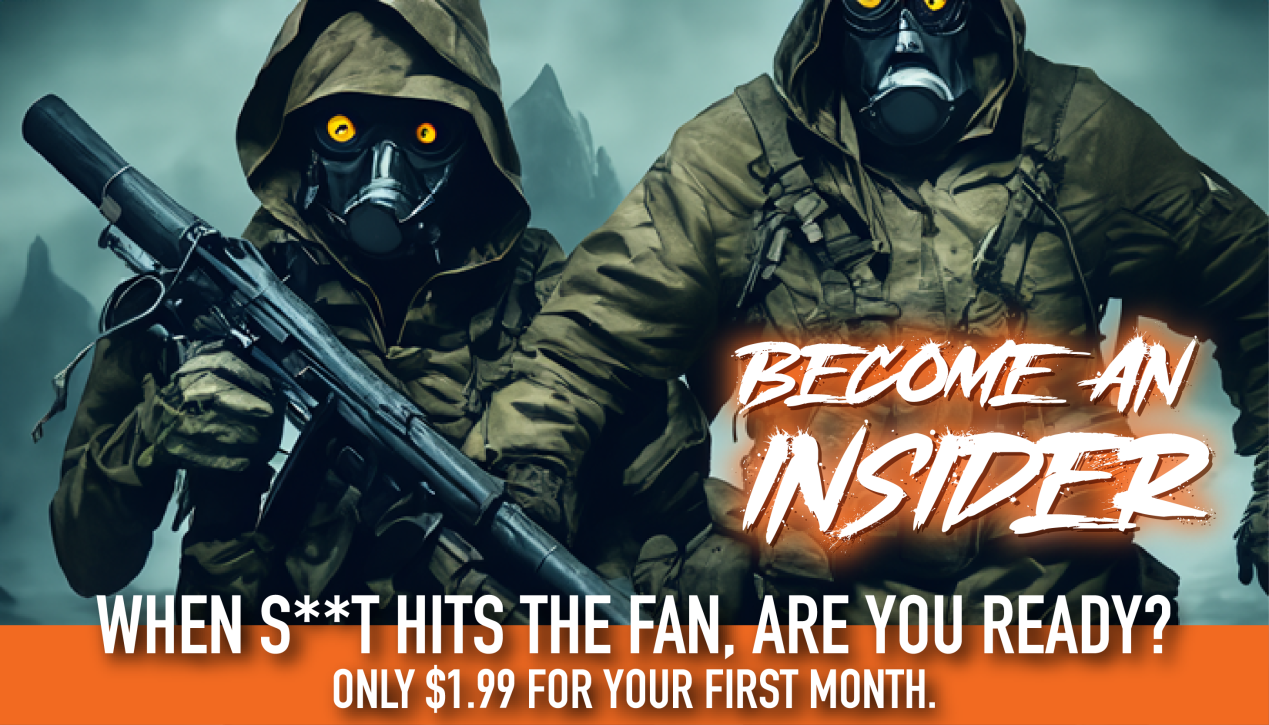 The Mysterious Inversion
Surprising Difference in Mortality Based on Vaccination Status
The United Kingdom released the latest batch of data on all-cause mortality rates between vaccinated and unvaccinated people per 100,000 people. The findings are striking and certainly newsworthy, but you won't see them reported by any major news outlet in Britain, the United States, or anywhere else. Why? Quite simply because what they released, the facts, one could even dare to say – the science™ – does not conform to the narrative they have been bought and sold to push.
That is not hyperbole, the media has quite literally been bought by special interests and government actors.
After sorting through over 30,000 individual grants, MintPress can reveal that the Bill and Melinda Gates Foundation (BMGF) has made over $300 million worth of donations to fund media projects.

Recipients of this cash include many of America's most important news outlets, including CNN, NBC, NPR, PBS, and The Atlantic. Gates also sponsors a myriad of influential foreign organizations, including the BBC, The Guardian, The Financial Times, and The Daily Telegraph in the United Kingdom; prominent European newspapers such as Le Monde (France), Der Spiegel (Germany), and El País (Spain); as well as big global broadcasters like Al-Jazeera.
These included over $24 million to NPR, almost $13 million to the Guardian, and around $10 million to Cascade Public Media. You can check the receipts for all grants from the Bill and Melinda Gates Foundation here.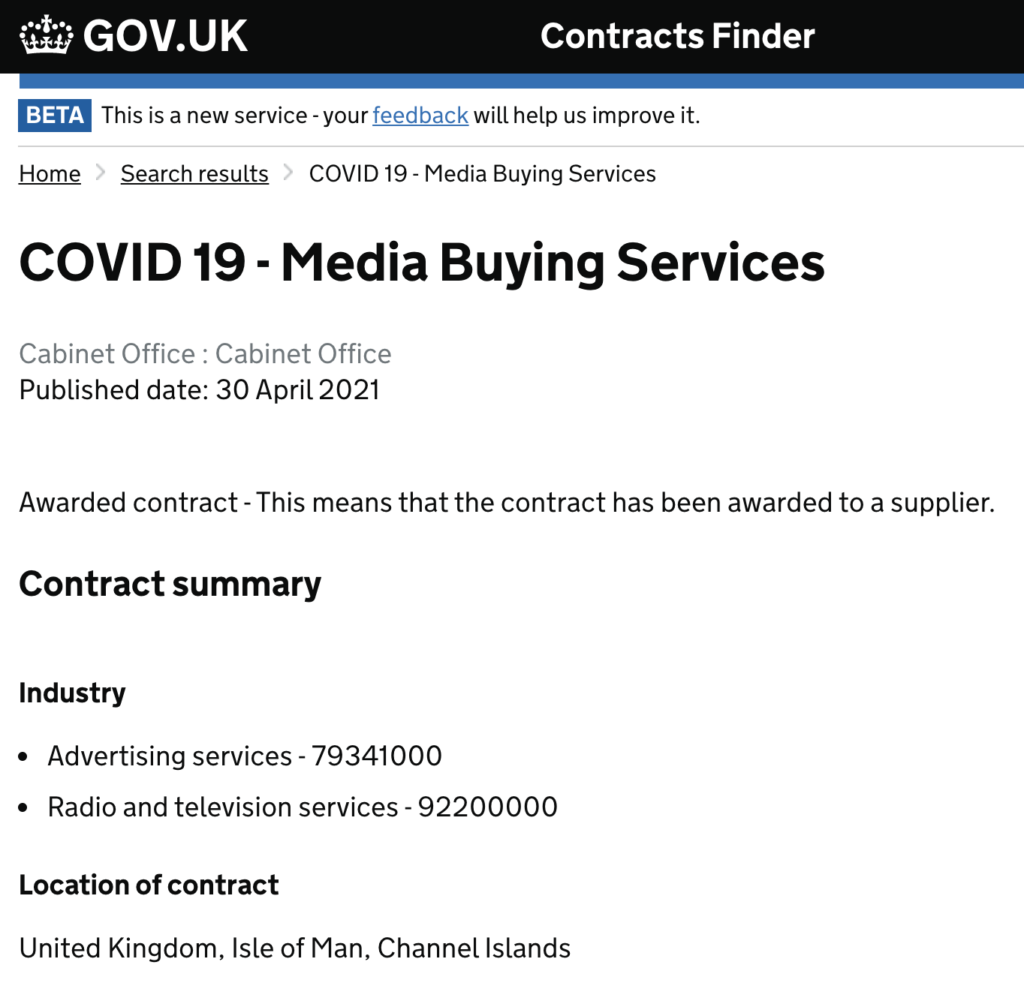 The United Kingdom government spent £320 million on "Covid-19 – Media Buying Services." The contract was both vague and limited in the information it contained, and some of the associated documents were redacted so nothing useful about specifics could be learned, only that it included both advertising services, as well as radio and television.
The better part of a billion dollars from just these two entities produces a serious conflict of interest for an industry that is supposed to be free from bias in order to report the news accurately.
Bill Gates for example has both considerable influence over media, but also a vested interest in the continuance of the pandemic in both his stock holdings and a recent joint venture with George Soros where they purchased a British Covid-19 testing company for $41 million as reported by Forbes.
All of this to set up the striking data from the UK Office for National Statistics, and the silence from the media which speaks volumes to how committed to narrative over truth they really are. As Alex Berenson, the former New York Times reporter, published this graph on his substack.
As Alex writes,
The brown line represents weekly deaths from all causes of vaccinated people aged 10-59, per 100,000 people.

The blue line represents weekly deaths from all causes of unvaccinated people per 100,000 in the same age range.

I have checked the underlying dataset myself and this graph is correct. Vaccinated people under 60 are twice as likely to die as unvaccinated people. And overall deaths in Britain are running well above normal.

I don't know how to explain this other than vaccine-caused mortality.
The data referenced in the chart is publicly available on the ONS website (table 4).
While this in and of itself is a flimsy argument for attributing causality to the vaccination status as the difference-maker, when combined with other recent revelations about the testing and trials make a much stronger case.
As Aaron Siri, the managing partner of Siri & Glimstad LLP, noted in his own article, the FDA's first batch of data from the Pfizer medical trials is extremely concerning. The data he is referencing is publicly available on the "Public Health and Medical Professionals for Transparency Documents," a non-profit dedicated to disseminating official information on the Covid-19 vaccines. Aaron points out,
One of the documents produced is a "Cumulative Analysis of Post-Authorization Adverse Event Reports of [the Vaccine] Received Through 28-Feb-2021," which is a mere 2 ½ months after the vaccine received emergency use authorization (EUA). This document reflects adverse events following vaccination that have completed Pfizer's "workflow cycle," both in and outside the U.S., up to February 28, 2021.

As for the volume of reports, in the 2 ½ months following EUA, Pfizer received a total of 42,086 reports containing 158,893 "events." Most of these reports were from the U.S. and disproportionately involved women (29,914 vs. 9,182 provided by men) and those between 31 and 50 years old (13,886 vs 21,325 for all other age groups combined, with another 6,876 whose ages were unknown). Also, 25,957 of the events were classified as "Nervous system disorders"

Unfortunately, we are going to have to wait another 54 years and 11 months to get the rest of the data from Pfizer regarding adverse events as a result of their vaccine as the Daily Mail reported. As Australia uses the military to transport positive and close contact cases to a military camp, Austria has locked down even vaccinated people, and in the United Kingdom is experiencing higher all cause mortality among the vaccinated, serious question are in play regarding the safety, efficacy, and morality of governments and news organizations pushing for further vaccinations or boosters.