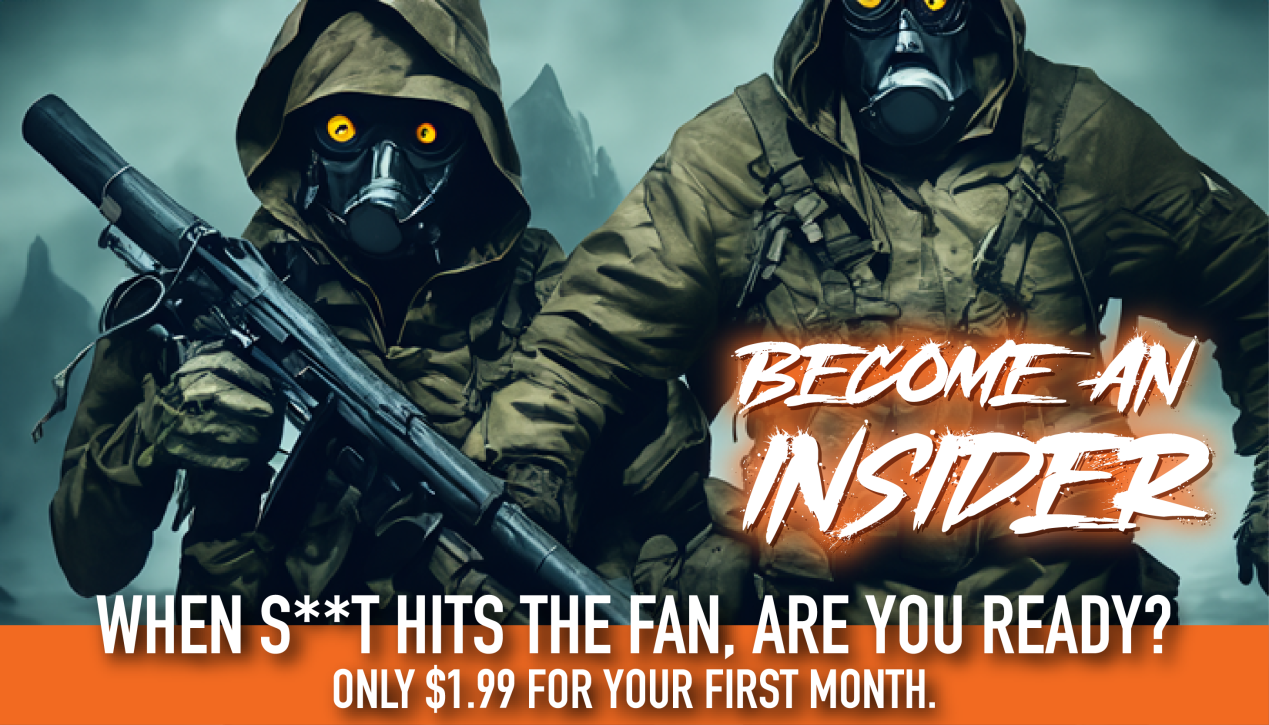 Not every Get Home bag is going to look the same, nor should it. Each person has different goals and locales they need to plan form. With this in mind, there is not one bag that will rule them all!
I have tried numerous bags of all shapes and sizes over the years. For this article, I have complied my current five favorites. Each bag has a different size and design based on its purpose. All of these bags are offered in a wide range of colors, so you can find a color that works best for your location.
Mountainsmith Vibe Lumbar Pack
I know we said goodbye to fanny packs in the 90s, but this lumber pack from Mountainsmith serves as a great small size GHB. If you are located a short distance from your home, you probably don't need a 45-pound pack.
You don't need a tent or a way to procure food, you just need a small bag to hold a few extra items and a couple of packs of emergency water to get you home. The Vibe holds these items without sticking out at all.
You can even place it at the 12 o'clock position and pull your shirt over it. Remember the more you blend in, the less likely the chance that you will run into problems.
The Vibe is built out of 610 Cordura and will hold up for years. Its small size makes it great to throw into a backpack, or even a desk drawer to always have it close by. For $30 it's hard to beat. This pack sits at the bottom of my EDC backpack, and most of the time I forget that it is even there.
Osprey Daylite
If you are looking for a small lightweight pack to throw in your car, the Osprey Daylite is the perfect option. This 13 Liter bag gives you two shoulder straps to carry a larger load. The built in Hydration pocket, makes it easy to carry water for a little bit longer trek. 
It has plenty of space for your gear and an extra layer of clothes during colder months. I use this pack in the winter when I want some extra layers with me at all times. The external pockets can either be used to carry additional water bottles or gear. The Daylite is made out of 210 Ripstop Nylon – it's light weight and I have never had any issues with rips or tears.
This pack might look small, but it can definitely carry a load. The Daylite is small enough to throw under the seat, or in the trunk of your car. This bag is big enough to fit your gear, but small enough to force you to pack light and stay mobile. You can easily cinch down the waist strap if you need to take off to evade trouble.
Maxpedition Falcon II
The Falcon II is one of the most popular options on the market for Get Home Bags. This 23 Liter pack just feels like it was made for this task. The slim width profile makes it feel like a much smaller pack, and the large number of compartments keep all of your gear organized and easy to get to.
If you are a Molle fan, then the Falcon II is for you!
Attaching additional pouches to the front or sides of the bag is simple, and lets you customize the bag for your needs. It can hold up to a 3 Liter water bladder, and the compression straps help cinch the bag down.
If you are looking at a 2-3 day journey to get home, this is a great pack to fill that need. The shoulder straps have nice padding, and the waist and sternum straps helps keep the pack in place if you had to make a run for it.
These packs have been so popular, that a few other companies have tried to copy the design…but the Falcon II is still the best. Like all Maxpedition gear, the 1050 Denier fabric is not only water resistant, but also close to bomb proof. The Falcon II has a bit more of a tactical look than other options, but in grey or black they blend in pretty well.
Mystery Ranch SCREE
When I saw that Mystery Ranch was coming out with a less expensive overseas-made product line, I was skeptical at first. But after using the SCREE for close to a year now, I'm sold! This 32 Liter bag is light weight, and the signature 3-ZIP design makes it easy to get your gear out. 
There is nothing that I don't like about this pack. The 420D nylon fabric keeps this larger pack light weight without giving up any strength. Weighing in at 3.1 pounds, it is hard to find another pack this size with a lower weight. The adjustable Yoke shoulder harness system helps this pack fit just about anyone. The side pockets and waist belt pockets are ideal for holding essentials like water bottles and navigation gear.
This is the current pack that I am using now for my long distance GHB. It is comfortable for long periods of hiking, and I just feel like the bag fits me perfectly. I can't think of a Con for this pack! At $179 this pack is worth every penny!
Kelty Redwing 50
If you have travel large distances for work or are taking a road trip vacation, you are going to need to look into a larger pack. The Kelty Redwing 50 has been in my backpack collection for years, and I have hiked hundreds of miles with it.
The 50 Liter capacity lets you carry just about everything but the kitchen sink, yet the pack is still comfortable while you are on the move.
Everywhere you look inside and out, you will find pockets and organizational panels. This gives even the most OCD person a level of comfort!
The Redwing 50 is made out of 420D polyester, and is very light for such a large bag. It weighs in at only 3.11 pounds.
I can't say enough good things about this pack. The shoulder straps and waist belt make this a very comfortable bag to carry, and Kelty has thought out every area of this pack.
The front compartment is easily accessible to get to your gear quickly, and the side/main compartments are big enough for any large item you might want to carry. For $139.99 this is a great pack that will last you for many years!