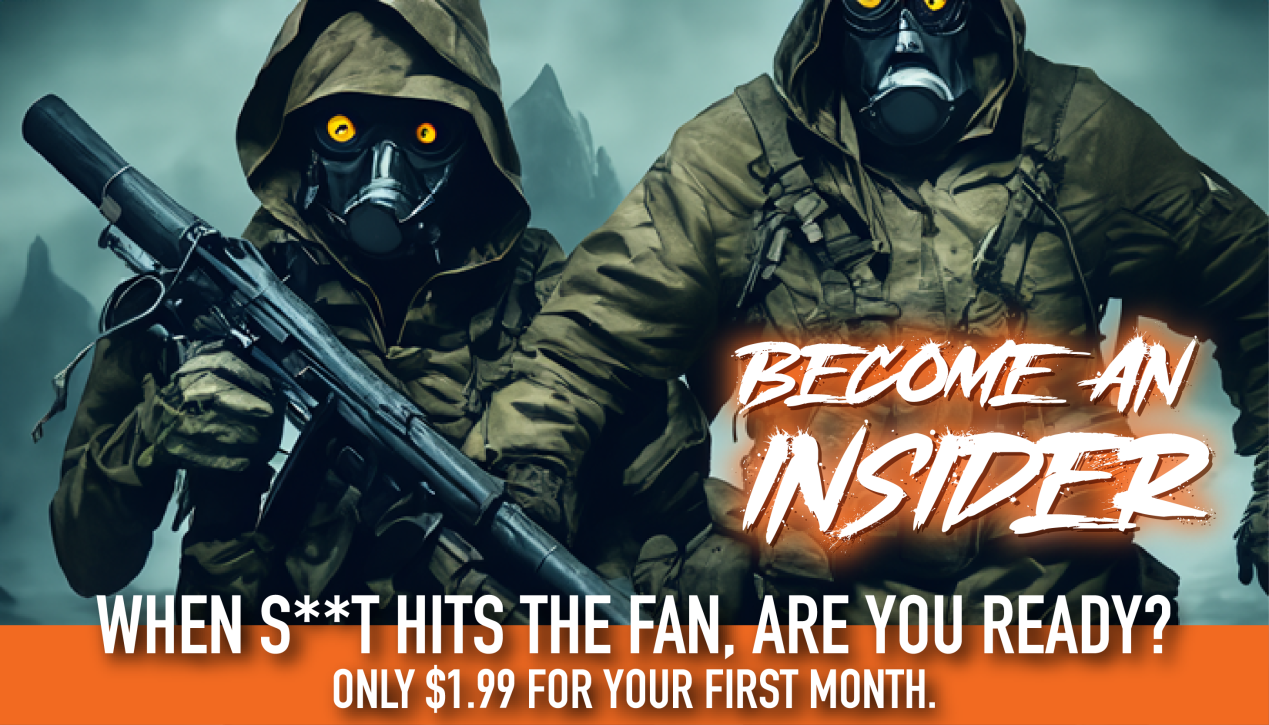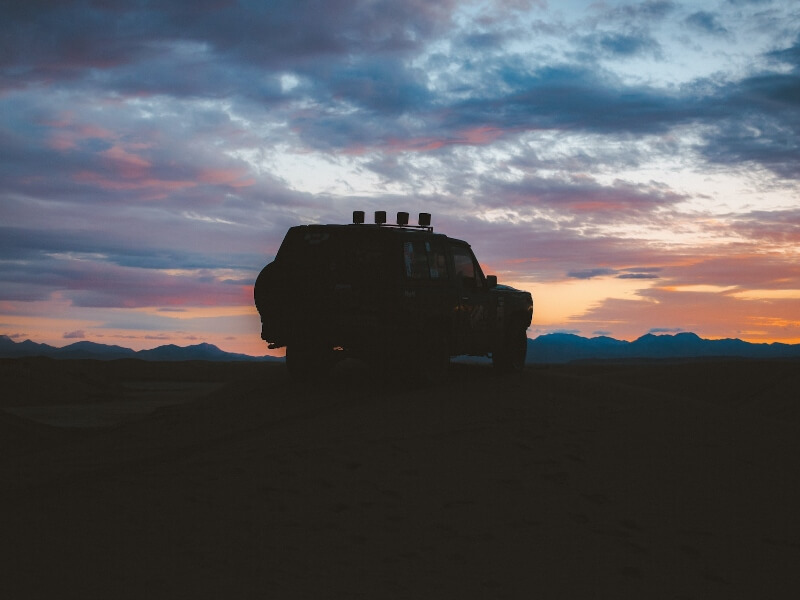 When it hits the fan, you need a rugged and reliable vehicle to get to safety. The average automobile might not meet your standards, so due diligence is essential for finding the best bug-out machine in catastrophic situations.
Consider what components you desire before researching specific models. Here are the top five features to consider when looking at bug-out vehicles.
1. Off-Road Capabilities
You can't rely on the main highways and interstates for evacuation when bad situations arise. These roads will likely be jam-packed with cars heading in either direction or closed for safety concerns.
You may need to take unconventional routes with unpaved terrain to reach safety, meaning your bug-out vehicle should have off-road capabilities and be able to navigate narrow pathways. These machines navigate dirt roads, mud or other obstacles passenger cars should avoid.
The past few years have seen more automakers include off-road-friendly features to attract outdoor lovers. Manufacturers like Toyota have even introduced off-road trims to level up their machines. Here are some of the off-road capabilities to look for in a bug-out vehicle:
 – Four-wheel drive: Four-wheel drive (FWD) is essential for off-road vehicles because it gives you maximum traction on uneven terrain. Rocky roads, sand and snow are more manageable with FWD than with two-wheel drive. Plus, you get increased towing capacity.
 – Ride height: Going off-road means you'll need a higher ride height. Your off-road vehicle should have a ground clearance of around 8.5 inches for driving on mud and sand. Navigating through rocky terrain should increase this number to about 10 inches.
 – Suspension: Driving on unpaved terrain will take a toll on your suspension. Ensure your off-road rig has a strong system with powerful shock absorption and durability.
2. Fuel Efficiency
A bug-out scenario could mean a one- or twelve-hour trip, depending on where your safehouse is, and you can't count on gas stations to be open in times of crisis. Either way, you'll need a vehicle with solid fuel efficiency. Modern makes and models have progressed to increase fuel economy and reduce the number of stops you must make on long trips.
Your fuel efficiency will depend on the type of car you get. Trucks and SUVs might not get the same mileage as sedans, but they're better suited as bug-out vehicles. You should also consider hybrid powertrains because they'll extend your range as much as possible.
For example, the 2023 Toyota RAV4 Prime SE gets 94 miles per gallon equivalent (mpg-e) when including its electric capabilities. The Jeep Wrangler is a popular choice for off-road fans, and it comes with a 49 mpg-e.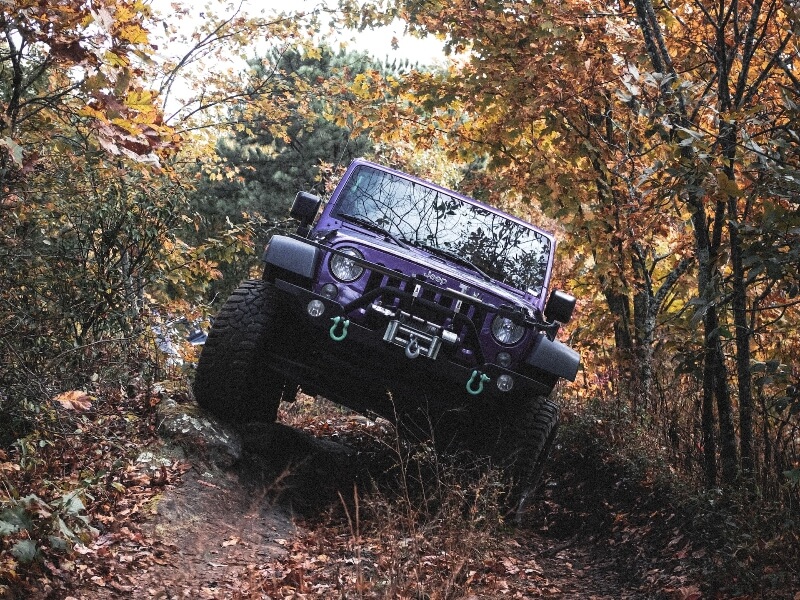 Automakers have upped their game with fuel mileage, so finding an efficient vehicle is more accessible than in past years.
3. Weight Capacity
Bugging out for days or weeks means you'll need supplies. Many survivalists store items in their bug-out vehicles and have them ready to go when disaster strikes. Hauling food, water, firearms and medicine can quickly increase the automobile's weight, so finding a truck with a high weight capacity is essential.
The best way to check a vehicle's weight capacity is to look at its gross vehicle weight rating (GVWR). The GVWR includes the total weight of the machine and its payload. While the owner's manual provides a precise measurement, you can get an idea of the GVWR based on its class.
For example, a full-sized pickup truck hauls between 6,001 and 10,000 pounds and belongs in GVWR class 2. A ¾-ton pickup truck pulls between 10,001 and 14,000 pounds and lands in class 3.
4. Towing Capacity
Bugging out for weeks or months may require a trailer to haul your supplies. In that case, you'll need a vehicle with a substantial towing capacity. Trailers can become heavy if you carry ATVs and other expensive equipment, so ensure you have an appropriately sized hitch. Otherwise, you could compromise your suspension, brakes and fuel efficiency.
Consider a full-sized pickup truck if towing capacity is a priority for you. The Ford F-250 and F-350 Super Duty have a 24,200-pound towing capacity, making them the strongest trucks on the market. They make excellent bug-out vehicles if you need to haul RVs, trailers and other heavy machines on the road.
5. Reliability
Ideally, your bug-out vehicle will last for more than one SHTF scenario. Paying high-dollar amounts for your machine means you should get your money's worth. The average price for a new car is $48,451 — straining your wallet when you visit the dealership. You may find a reasonable price on a used vehicle you can customize. Regardless, you need to find the right balance between price and reliability.
A vehicle's reliability boils down to how much care the automaker puts into its machine and how you treat it. However, there is enough data to see which manufacturers stand out.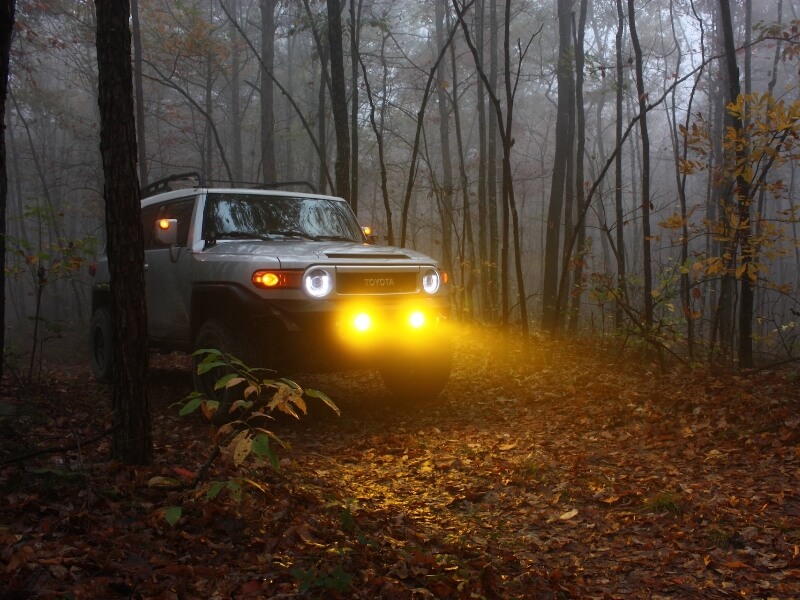 Consumer Reports creates an annual list of the most reliable automakers and rates them on a scale of 0 to 100 points. Last year, Toyota and Lexus ranked first with a score of 72. If Toyota suits you, consider the Tacoma, Tundra, 4Runner, RAV4 and other off-road-capable vehicles.
Staying on Top with Your Bug-Out Vehicle
SHTF situations require immediate action, whether bugging out or sheltering in place. Your vehicle must be ready to hit the road and get you to your destination. While many machines claim to be safe and reliable, they might not meet a survivalist's standards.
Consider these five features when looking at bug-out vehicles to ensure you come out on top.
=====
Become a Survival Dispatch Insider …
We bring together survival enthusiasts and preppers to share skills and knowledge, so you can enhance your preparedness for emergencies and ensure the safety of you and your community.
The Results You'll Get …
Our community, courses, and memberships are pretty special. We're focused on the ways it will make a huge difference in your life.
Here are a few of the things you'll be able to do as a member of Survival Dispatch Insider …
1) Improve your emergency preparedness by learning survival skills and strategies from experienced preppers.
2) Build lasting connections with like-minded individuals that share your passion for safety and readiness.
3) Access a wealth of knowledge and resources to assist in protecting you and your community during unexpected situations.
Click HERE to get started.
=====