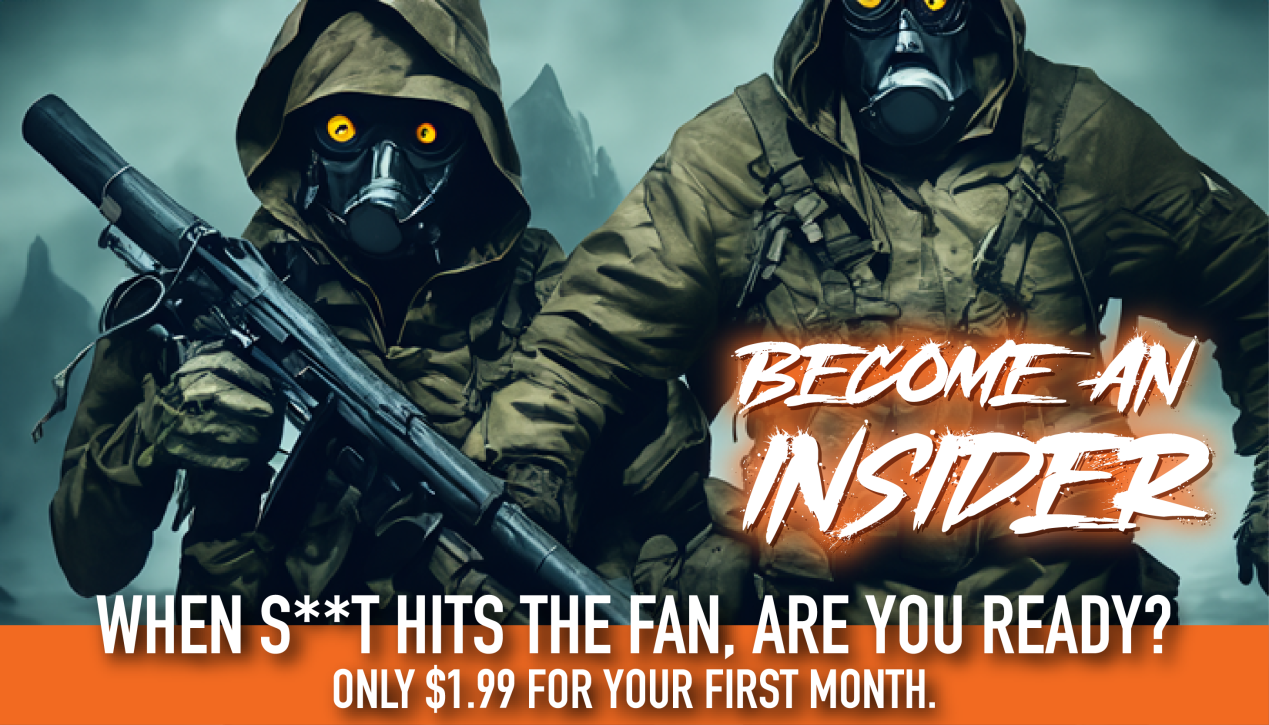 Different foods naturally keep for different periods of time, and the storage and packaging methods used will also influence the answer.
If you find yourself in an extended survival scenario, which drags on for months or years, you may eventually start to wonder if your food is still safe to eat. After all, even the best-preserved foods will eventually begin to decompose, rendering them unsuitable for human consumption.
And while the expiration date printed on the container may provide some guidance, you'll see below that they aren't always the final word on the subject.
What Do the Dates Printed on Food Labels Really Mean?
Most people would be surprised to learn that the FDA does not regulate the use of date labels on food products, with one exception – baby formula. The manufacturers voluntarily print these dates on their product labels.
However, while many people assume that the date printed on a given food is an "expiration date," most modern manufacturers have begun labeling their foods with a "best if used by date," "use by date," or "sell by date."
None of these terms tell you anything about the safety of a product. Instead, they are incorporated on food labels by the manufacturers to help ensure that the consumer receives a high-quality product, with the proper taste, texture and smell. Most of these labels are directed at the customer, except for "sell-by dates," which are generally aimed at the retailer.
The dates used by these types of labels are derived via laboratory testing or taste tests. And because manufacturers usually err on the side of caution, most foods will taste and smell perfectly fine several days after the date printed on the label.
Warning Signs: Things to Look for Before You Consume Older Foods
No matter what the label says or how old (or new) a food is, you'll want to inspect your food closely before eating it. It'll only take you a few seconds to do so, and this may enable you to side-step potentially serious illness.
Any foods that exhibit the following characteristics should be discarded immediately.
Bulging Cans
If canned foods become contaminated during the canning process, they can harbor bacteria. Over time, the bacterial colonies present will produce gasses, which will typically cause the can to bulge (or become misshapen in other ways). Discard such cans immediately – don't even open them up and expose yourself and your surroundings to the bacteria lurking inside.
Rusted Cans
Most cans will rust over time, although this will usually take years to happen. However, you should always discard canned food products that have rust on the outside of the can, as rust can cause tiny holes to form in the can, which can allow bacteria to gain entry, leading to spoilage.
Visible Mold or Discoloration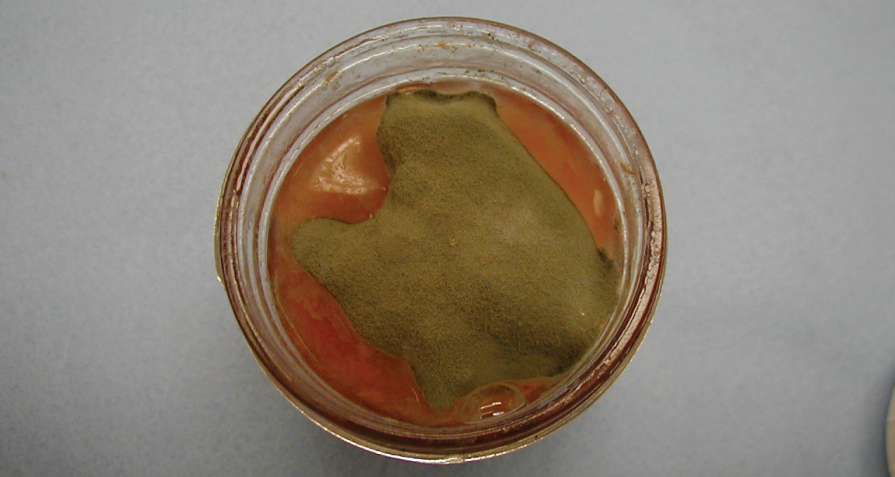 Most pathogens lurking in spoiled food are invisible to the naked eye, but some of them will cause visible changes to the food. They may cause the food to appear slimy or change color, and fungi (molds) will often become visible once they've colonized a significant portion of the food. Discard any and all foods that do not appear as they should.
Bad Odors
Never eat a food that has a noticeably bad odor. Most such odors are caused by the proliferation of bacteria, and by the time the bacteria have become numerous enough to create an odor, it is likely far too spoiled to be eaten safely. Be sure to give all food a sniff-test before you begin preparing it, as many spices and cooking fats can cloak these types of bad odors.
Just note that the lack of an offensive odor doesn't necessarily mean that a food is safe. It is a good way to rule out foods that aren't fit for consumption, but it is not a good technique for identifying foods that are safe.
Bottom Line: How Long Do Different Foods Last?
It is difficult to determine exactly how long a given food will last. Different foods naturally keep for different periods of time, and the storage and packaging methods used will also influence the answer.
We'll look at a few key examples below, but it is wise to check out the FDA's FoodKeeper App, which provides more information about the length of time different foods will remain palatable and safe to eat.
– EGG-FREE PASTA will remain safe without refrigeration for about 2 years if unopened (once it is opened, it'll keep for another year).
– Most COMMON GRAINS will remain safe for 2 to 8 months without refrigeration, as long as they're not opened.
– BROWN RICE will remain safe without refrigeration for about 1 year – even if it is opened (refrigeration will actually make rice spoil more quickly)
– REFRIED BEANS will remain safe for up to 3 years, as long as they aren't opened. Once opened, they require refrigeration, and will only last a few days.
– FRESH MEATS, such as ground beef, must be refrigerated or frozen. Refrigeration will give you a couple of days to finish the food, but you can extend this time period to 3 or 4 months if you freeze it.
– HARD SAUSAGES will last 2 to 3 weeks if refrigerated, and up to 2 months if frozen.
– CANNED GOODS vary in the length of time they'll remain safe and palatable, primarily in relation to the amount of acid present in the food. Low-acid foods will store for at least 2 to 5 years, and they are likely safe to consume for some time after this, as long as the can doesn't bulge, dent or rust. High-acid foods are only safe for about 12 to 18 months in most cases. Note that the FDA recommends consuming home-canned foods within 12 months.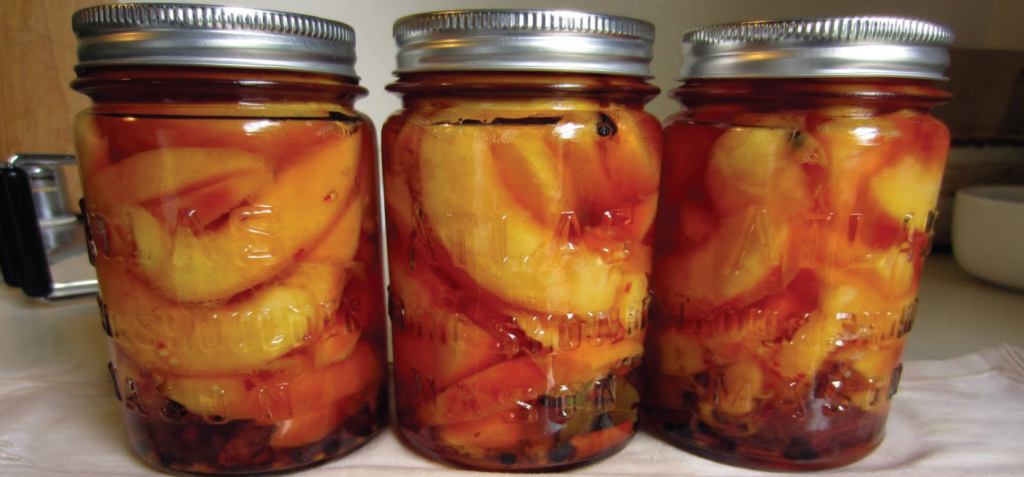 – FROZEN FOODS are essentially safe forever (assuming they aren't allowed to thaw). Frozen foods may not be as delicious as you'd like after a lengthy freezing period, but the low temperatures preclude the growth of bacteria. Contrary to popular thought, you can freeze just about any food you like except for shelled eggs. This doesn't mean these foods will still taste as good as they normally do, but they should remain safe to eat (assuming they weren't contaminated when you froze them).
– MRES (Meals Ready to Eat) remain safe for between 1 month and 7 years, depending on the temperatures they are exposed to during storage.
Clearly, frozen and commercially canned foods will remain safe for the longest amount of time, and things like dried rice and pasta will also last for a lengthy period. Frozen foods are kept cold enough to prevent bacteria from developing, and commercially canned foods are heated to kill any bacteria present, and then stored in an airtight fashion to prevent new bacteria from entering the can.
However, it is important to note that canned foods are not designed to be stored at temperatures in excess of 100 degrees Fahrenheit. Those that are may spoil much more quickly than those stored at cooler temperatures.
If you are worried about high temperatures in your storage space, you may want to stock up on canned foods that are slated for sale in tropical areas. Such canned foods are subjected to slightly different canning procedures, which help to make the foods remain safe if stored in areas with high temperatures.
Scrutinize You Pet's Food Too
Be sure to apply the same level of scrutiny to your pet's food as you would your own. Dog and cat food may not smell good in the best of circumstances, but if it begins to spoil, it will often start producing a different type of odor, which is pretty easy to recognize. Also, throw away any food that has visible mold or discoloration, and toss out any cans that begin to bulge.
Additionally, many people are inclined to give spoiled or expired food to their pet so that it doesn't go to waste. While an understandable impulse, this is a bad idea.
It is true that dogs and cats can often digest foods that would make their human sick, but that doesn't mean they have an infinite capacity to do so. Your dog or cat's digestive system is not magical – bacteria and fungus can make him sick too. And if you think medical care is difficult to attain in an emergency scenario, veterinary care is likely to be even more difficult to obtain.
If it isn't safe for you to eat, it is probably not safe for your dog or cat to eat either.
Final Thoughts
Hopefully, you'll never be confronted with a SHTF scenario – at least not a lengthy one – so you'll never have to worry about your food expiring.
Just remember to embrace the tips above and always err on the side of caution. In most cases, you'll be better off tossing questionable food out and focusing your efforts on acquiring additional rations, then you will eating something that has spoiled. Even though most cases of food poisoning resolve in a few days on their own, some bacteria can cause serious – potentially life-threatening – illness, and medical care will likely be difficult to obtain in a survival scenario.
=====
Become a Survival Dispatch Insider …
We bring together survival enthusiasts and preppers to share skills and knowledge, so you can enhance your preparedness for emergencies and ensure the safety of you and your community.
The Results You'll Get …
Our community, courses, and memberships are pretty special. We're focused on the ways it will make a huge difference in your life.
Here are a few of the things you'll be able to do as a member of Survival Dispatch Insider …
1) Improve your emergency preparedness by learning survival skills and strategies from experienced preppers.
2) Build lasting connections with like-minded individuals that share your passion for safety and readiness.
3) Access a wealth of knowledge and resources to assist in protecting you and your community during unexpected situations.
Click HERE to get started.
=====