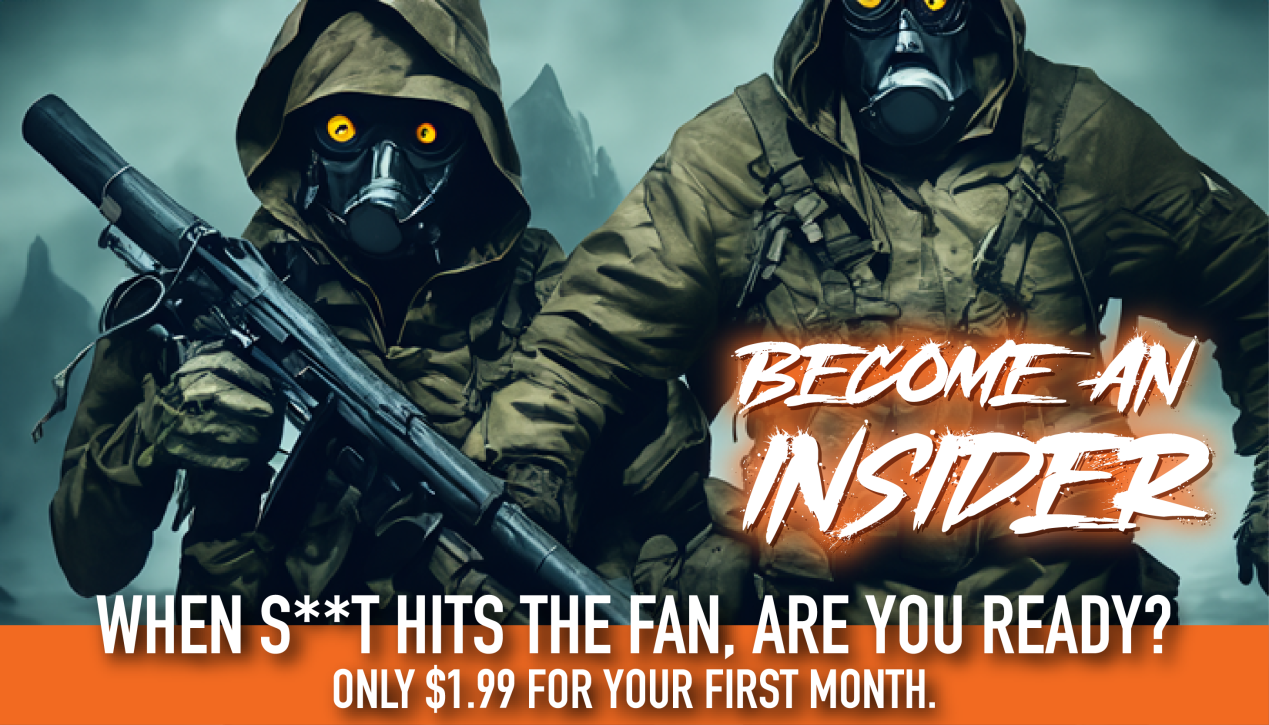 One of the biggest barriers to entry in the world of preparedness is determining where to get started. Shelter, food, water, communications, medical, and security all need to be accounted for as part of your survival plan. This can be really overwhelming for both new and veteran preppers alike.
The most important thing is to just get started! That was our focus going into the Sub $50 Get Home Bag Experiment.
The idea was to create a budget get home bag that we could throw in the car, or give to a friend or family member to get the ball rolling and create awareness about preparedness.
The concept was simple…what would be useful to have on hand if you got stranded at work and had to hoof it 15-30 miles home on foot?
Or as happened to us once before, you get stuck on the interstate for 6 hours in dead stop traffic.
So with a $50 bill in hand, we headed to our local Walmart to see what we could put together.
Outdoor Products Packable Day Pack ($7.97 – on Sale for $3.97)
Having a pack makes carrying a load out much easier. We could have used plastic bags from checkout at the store, but it would have made traveling more difficult. Having a backpack also keeps your hands free for other tasks that might come up. Furthermore, a backpack gives you the room to carry more items you might find along the way.
Ozark Trail Emergency Rain Poncho ($0.97)
A lightweight, easy way to keep the rain off if the weather turns on you. Even on cold rainless nights, a poncho can be useful as a windbreaker and to help trap body heat.
Ozark Trail 14 in 1 Multitool ($3.87)
Multitools can be used in many ways. The knife blade and pliers are going to be your two most used items, but it will be comforting to have other tools in case you need to take something apart or repair an item to make your journey home easier.
Ready Incase Ibuprofen ($0.88)
Let's face it, if you are having to walk a long distance (and you aren't used to hiking), the trip is going to take its toll on your body. Having some ibuprofen on hand will help to dull the pain of sore muscles or headaches that can slow you down.
Great Value Beef Jerky ($3.98)
Getting enough protein to fuel your body is a must. Most people put food farther down on their list of items needed, but after a long day of walking your body is going to need some protein to keep up with the demands of the world.
Aquatabs ($12.50)
Lightweight and small, water purification tablets give you the ability to treat any water you come across on your way home. Always make sure you give the tablets enough time to fully work before you drink. Parasites and bacteria in water can turn your stomach inside out. You don't need to add sickness to an already challenging situation.
Work Choice 550 Paracord ($4.55 – on sale for $2.00)
Paracord has a thousand different uses, and is always great to have on hand. It's useful for everything from making guide wires for a shelter to snare traps to catch small game. Cordage will allow you to build, secure, catch, and tie down anything that comes your way.
Emergency Space Blanket ($6.85 on sale for $3.85)
Mylar blankets are made to help reflect your body's natural heat back at you to keep you warm on cold nights. Their small size and light weight makes them easy to pack in a bag without taking up a ton of space. Mylar blankets can also assist people that are going into shock for a number of different health reasons.
UST 5 in 1 Survival tool ($4.39 on sale for $2.39)
This lightweight tool gives you a compass for navigation and two signal devices. The mirror can be used to signal during the day, and the whistle can be used to call for help even if you are out of sight. The main tube can keep matches dry, and the Ferro rod on the side can be used with a knife to start a fire.
9 LED Flashlight ($1.00)
A light is a must have item in a Get Home Bag. Flashlights can be used for signaling or navigating in the dark of night. LED lights can also come in handy during search and rescue missions. These lights are inexpensive and fairly bright. The bright color makes them easy to find in a bag, and the common AAA batteries can be found in any store.
Gorilla Tape to Go Handy 1" roll ($4.87)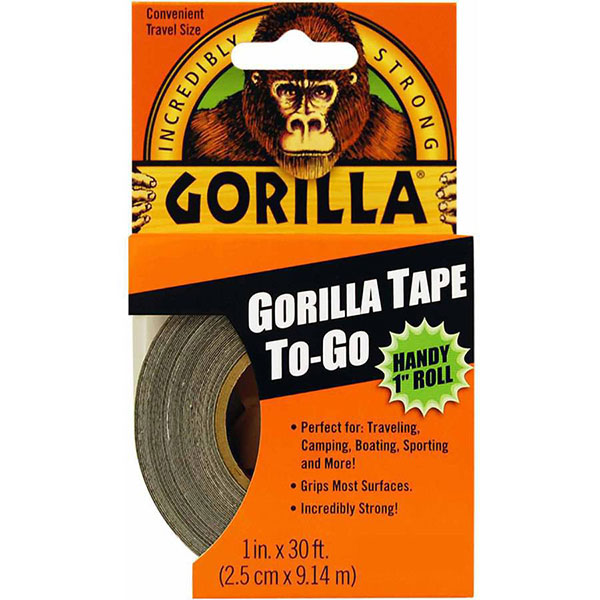 Gorilla tape is stronger and stickier then most other brands of duct tape on the market. Both of these features made it great if you have to repair an item or secure multiple things together.
Bic Classic Lighter ($3.23 on sale for $1.99)
Don't try to get to cute and fancy with fire starters. An inexpensive Bic Lighter will get the job done. When you are cold or wet, it's not ideal to try to get a fire going with sparks. Having a steady flame from a lighter makes the work of starting a fire much easier.
UST Emergency Food Ration Bars 2400 calories ($4.97)
With their long shelf life and high calorie count, food ration bars are an excellent way to carry the calories your body is going to need, without taking up a ton of space in your bag. The small bars inside can be portioned out easily if you are not alone on your journey home.
Snickers Bar x2 ($0.68)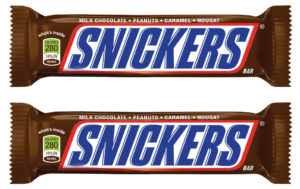 Snickers are a fantastic food item to carry in your Get Home Bag. Not only do they give your body calories and some protein from the peanuts, but there are also a great moral booster. The delicious taste of a Snickers bar will help you mentally, even if only for a few moments. This can be just the boost you need to continue your trip and make it home.
Aquafina 1 Liter bottle x2 ($0.89)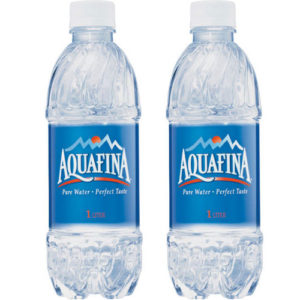 Water is the number one priority, and can be extremely hard to find depending on where you are located. The human body can only go three days without water, but you will be in big trouble even after a day. Find sturdy bottles of water that can be refilled after you drink them. Try to carry as much water as you can, and don't throw any bottles away as you travel. Water can be boiled in plastic bottles, as long as you don't get the bottle so hot that it melts. Or use the Aquatabs in your bag to purify as you walk.
Final Thoughts
This is by no means a be-all-and-end-all list. We put ourself on the clock and found what we could for $50 in 15 minutes of shopping time. Please join the conversation in the comments below and chime in on what you would add to or take away from this beginner build.
Other Get Home Bag Resources