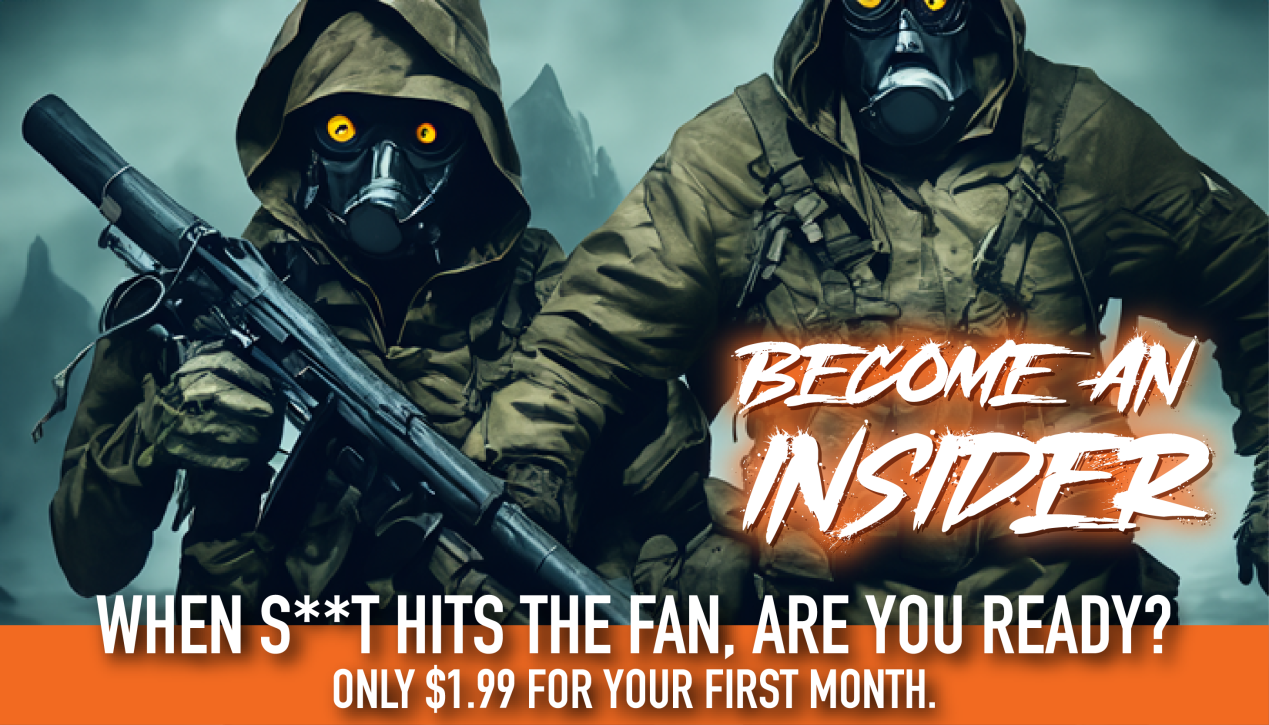 Ideally, a signal kit will encompass visual, audible, and electronic capabilities. However, electronic capabilities such as a personal locator beacon (PLB) or inReach mini satellite transponder are expensive. So for a budget kit, we will not consider them. For visual signaling, there are several options: signal panels, mirrors, and lights.
Visual Signaling
A COMPACT SIGNAL PANEL is available for around $8.25. While it is not as large as the one we reviewed in the article on Signaling After a Plane Crash, it will still attract attention in the right environment. Another option is flagging or surveyors' tape or ribbon. You can find this in larger hardware stores such as Home Depot. A hunter often uses this to mark a trail. If you get a color that will contrast the environment you are generally in, it may help rescuers to pinpoint your location. But to avoid it being mistaken for a trail marker, it should be used in conjunction with another signaling method.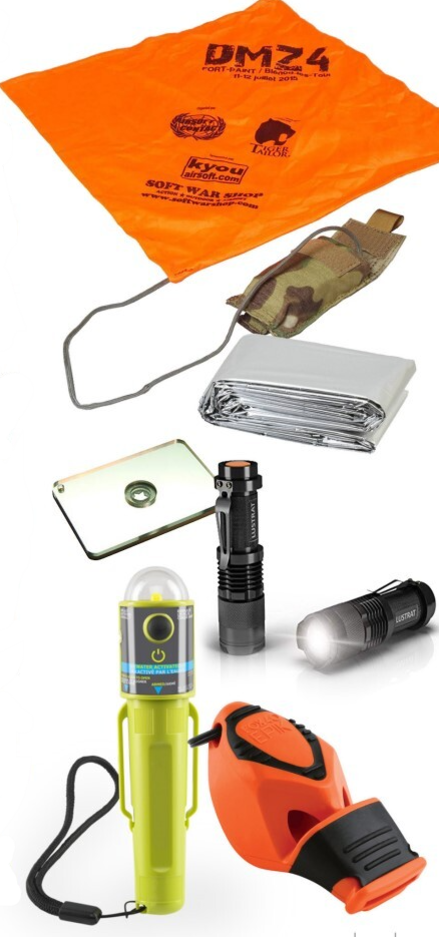 An option for a makeshift signal panel is a FOIL EMERGENCY BLANKET. These can be found in packs of 10 for about $10, and they serve a dual purpose. Their reflective properties are similar to a signal mirror but would be difficult to direct, as you can with a mirror.
A MICRO SIGNAL MIRROR (2" H x 1.5" W x 0.1" D) can be purchased for about $3.67. While this is not as large as the 'standard' mirror, it is still very usable. A mirror would be one of the must-haves on my list as a visual signaling device for daylight hours.
A LIGHT is a must-have for signaling at night or even in dense woodland areas and is particularly useful when air searches are being conducted. Many of the "tactical" flashlights have a strobe feature, so it's highly possible that your existing light has that capability. If it does, then you already have a 'strobe' and signaling ability. I found a Lustrat Tactical Mini LED flashlight on Amazon for $9.97 and it has a strobe capability. Additionally, the offer includes a headlamp, so a good deal.
Another option is a SMALL LED STROBE like the ACR C-Strobe which is a small strobe that runs on a single AA battery (we reviewed these in a previous article). The non-water activated ones can be found for about $15. The lights have a steady light, strobe, and flash SOS. The advantage with a strobe light is that it is designed for 360-degree light emission, whereas a flashlight has to be directed at a possible search team.
Audible Signaling
The audible signaling option is a WHISTLE. We reviewed several different whistles in a previous article, all of which are approved by the US Coast Guard. The Fox-40, one of the loudest, is available for less than $9.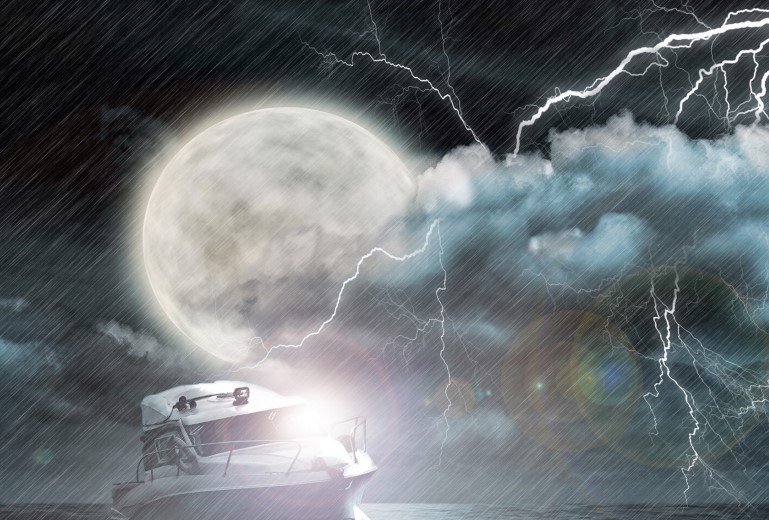 Final Thoughts
Sometimes we plan to get home or bug out and we may not want to indicate where we are. However, many day-to-day situations could cause us to want to be found. Being prepared for everyday emergencies or situations is just as important, and more likely, than the need to be ready for "the big one." Remember: fortuna favet paratus. Fortune favors the prepared.
This article was originally published in Survival Dispatch Insider Volume 3 Issue 8.