This article was originally published in the Survival Dispatch Insider Volume 4 Issue 6
Defending the home is a challenging task. You could write books about keeping your perimeter safe, and undoubtedly, some have. In this article we will address what you can do to deny home invaders entry to your home and possibly your perimeter. It's an interesting subject, and my article is not the end all be all. You'll need to adapt and plan according to your home, your neighborhood, and your family.
DEFENSE IN DEPTH… IN THE NEIGHBORHOOD
The problem with building a castle is your neighbors. They may not like it, and the HOA may not like it, your significant other may not like it. You also may not want to build a no man's land in front of your home. With that in mind, we are going to do what we can in the confines of normality. We aren't going to approach anything extreme like that—just little things you can do to make your home a little harder to penetrate.
CHANNELING INVADERS
One of the best ways to channel invaders is to provide them with an easy route. In the Marine Corps, we'd do the same thing. People are lazy and want the easiest route possible. In this situation, we aren't stringing C-Wire but instituting a few measures to channel invaders into your firing lanes.

GOOD FENCES MAKE GOOD NEIGHBORS
Your typical residential fence has lots of weaknesses, and it won't keep out a horde of bad guys, but it can slow them down and will channel invaders into a predictable path. Short chain link fences can be jumped, but the human being is a lazy creature, and most will go for the gate first. If they choose to jump the fence, they are still slowed down, and their movement is restricted.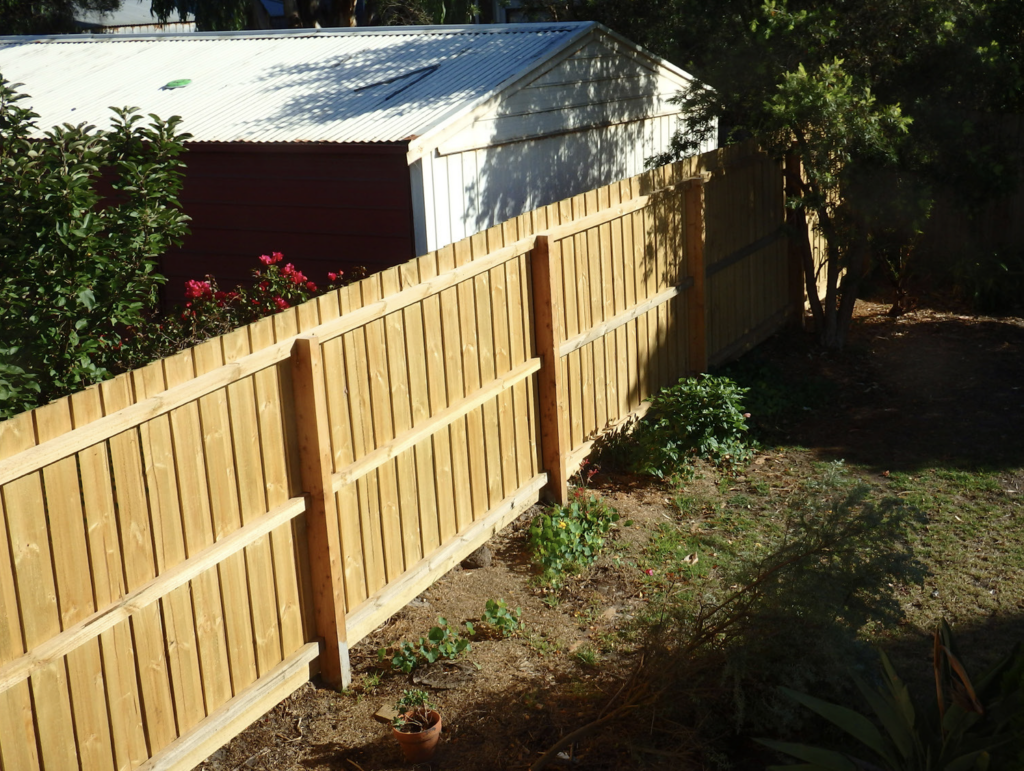 Small fences in the front are typically quite common. A larger wooden fence in the back could be a very handy means to protect your rear flank. It also acts as a channel to send bad guys to the front and sides of your home.
LANDSCAPE
Do you have large trees? Maybe a gorgeous stone birdbath? Things like that give your opponents cover and allow them to get closer to your home. From here, they can establish a base of fire and make it trickier to turn invaders back.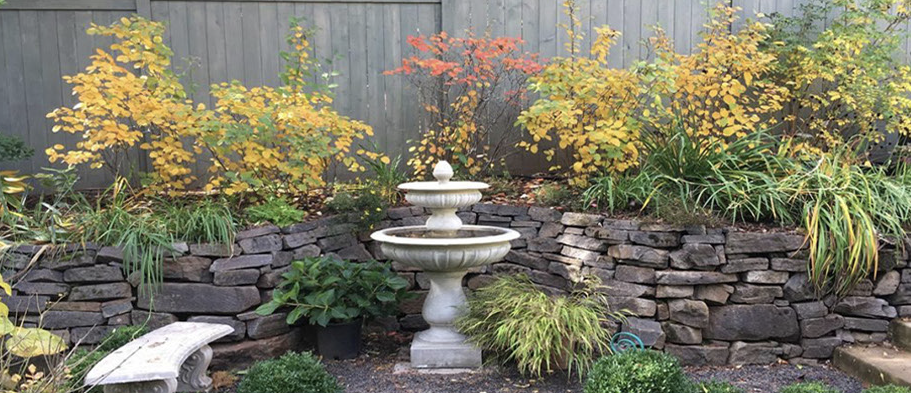 Removing anything that can be used for cover gives invaders an open field that they'll have to cross, preferably under fire. Anyone experienced with taking a house down will see a big open kill zone, and those experienced people are the ones you want to avoid taking your home.
LIGHT IT UP
In the early stages of a disaster, the power is likely to still be on, and if it is, white lights are your friend. You can light up your yard and detect and deter those trying to sneak in and around your home. After the power goes out, having powerful weapon lights or even handheld spotlights can kill an intruder's natural night vision and temporarily blind them. This gives
you an immediate advantage.

DISSUADE WINDOW ATTACKS
Most of us have more windows than doors, and if your main goal is to keep bad guys out of your home, then you need to focus on your windows. Planting prickly plants is a great way to keep people from attempting to make an entry. Plants like gooseberry, firethorn, roses, hawthorn, shrub rose, and common holly are all excellent deterrents in both pre and post-disaster situations.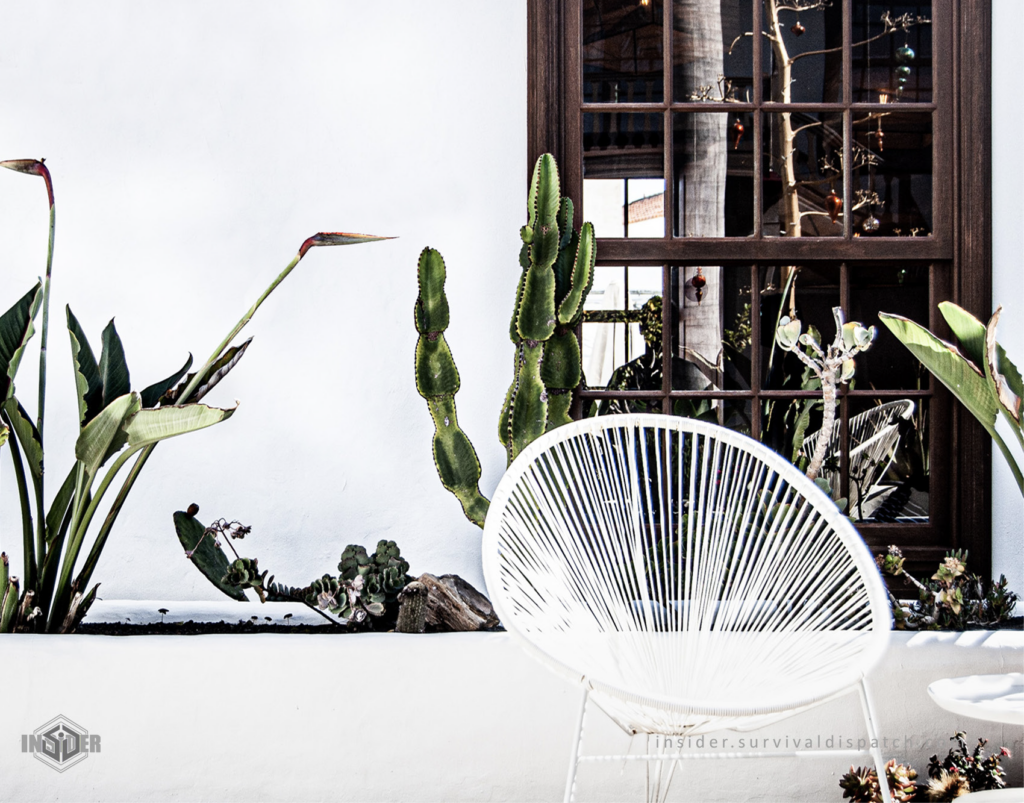 REINFORCE ALL ENTRYWAYS
Better doors and window protectants are an absolute must. Good thick wood doors with kick plates and reliable deadbolt locks are a good start. A dedicated attacker can get through but will find it mighty difficult. In the time they are working on breaking down that door, you can be prepared to deal with them.

Windows are trickier. No one wants bars on their windows, but there are more passive options. One such option is 3M security film. This security film makes it difficult to break into a window. It won't just shatter and will delay an attacker, which again buys you time to get ready to address them accordingly. Both of these upgrades are excellent for pre-disaster prepping as well.
FIRING PORTS IN THE HOME?
Any window is a firing port, but you want to prep certain windows with options to fight it out. You want to choose spots that give you maximum coverage over a flank or front. This window can then be reinforced simply and plainly. A small bookshelf beneath the window can serve as cover. Good thick books can slow down bullets, drain a lot of energy out of them and even stop them. The Box O Truth did interesting testing if you don't believe me.
Better yet, a bookshelf can be the basis for stacking filled sandbags after the lights go out. Sandbags are easy to store and plenty common. They are also are easy to store during a pre-disaster situation and quick to action once you need to swap to a reinforced position.
These are for defending threats from outside the home. Should a threat make an entry or get close enough to making entry, you'll want to apply the same principles for inside the home. You want established defensive fighting positions that allow you to meet a threat. Simply said, you want to crouch behind cover and point a gun at wherever the home invader is trying to make entry. You want your family to come together and get into a common area outside of your lanes of fire.
Preferably you don't want anything a bad guy can take cover behind near your entry points. You want them exposed and subject to your wrath.
PREPARE WITH BOOM BOXES
A boom box isn't a stereo from the 1980s, well it is, but in this context, it's an ammo box, or plastic box,
or whatever filled with ammo. Not just ammo, but loaded magazines and batteries for optics or lights. These should be stored safely during pre-disaster time frames and dropped behind firing ports after disaster strikes. I'd have one in every room just to always have access to extra ammo for my main long gun.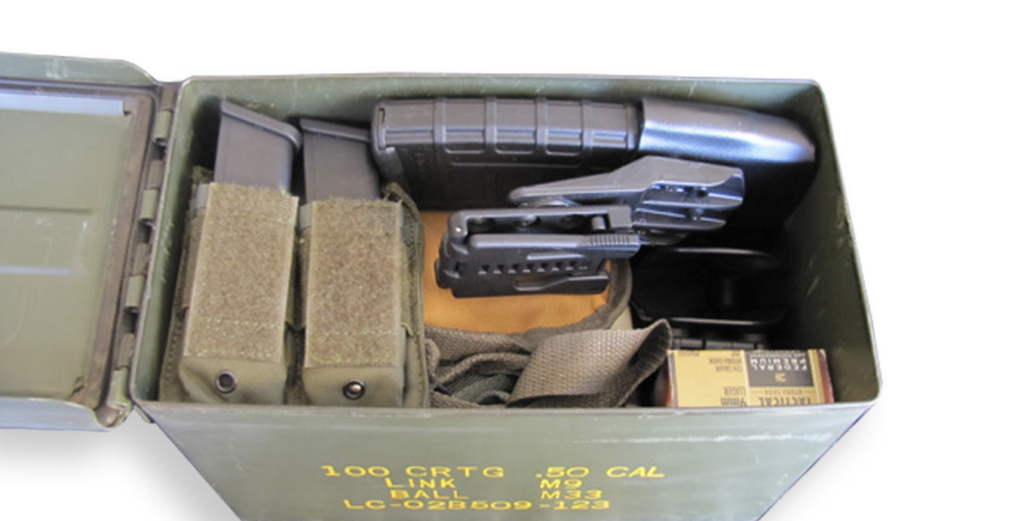 Military surplus ammo boxes work well, as do cheap Plano cases. Stock them up with loaded magazines for your long gun, extra ammo for your handgun, and a tourniquet. From there you can decide what you want.
THE HUMAN ELEMENT
We are going to finish up by addressing the human element. You'll need to be on guard at all times. Or someone will need to be on guard. Not just mentally, but physically, day and night. Do not depend on sleeping light to spare you. Complacency kills, and those with a modicum of intelligence will try and strike when you are most vulnerable.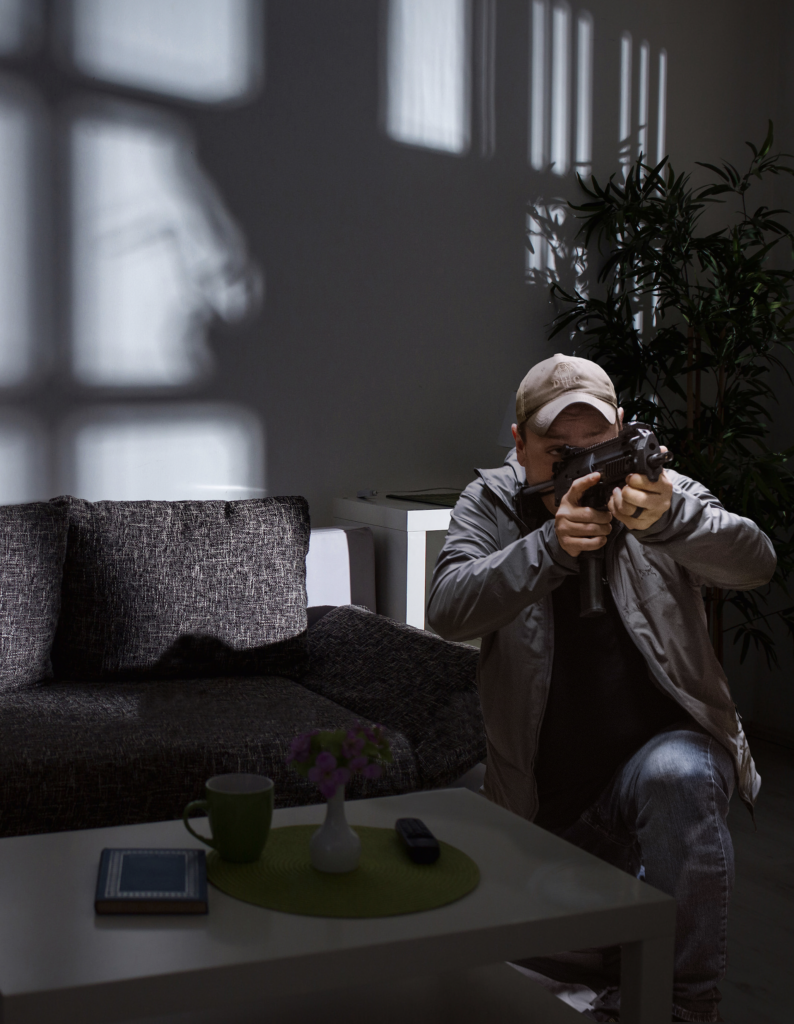 BE ALERT, BE PREPARED, AND BE READY TO FIGHT. THE HUMAN ELEMENT IS THE MOST CRITICAL WHEN IT COMES TO HARDENED HOME, AND ALL THE GADGETS, GUNS, AND UPGRADES CAN'T MAKE UP FOR IT.