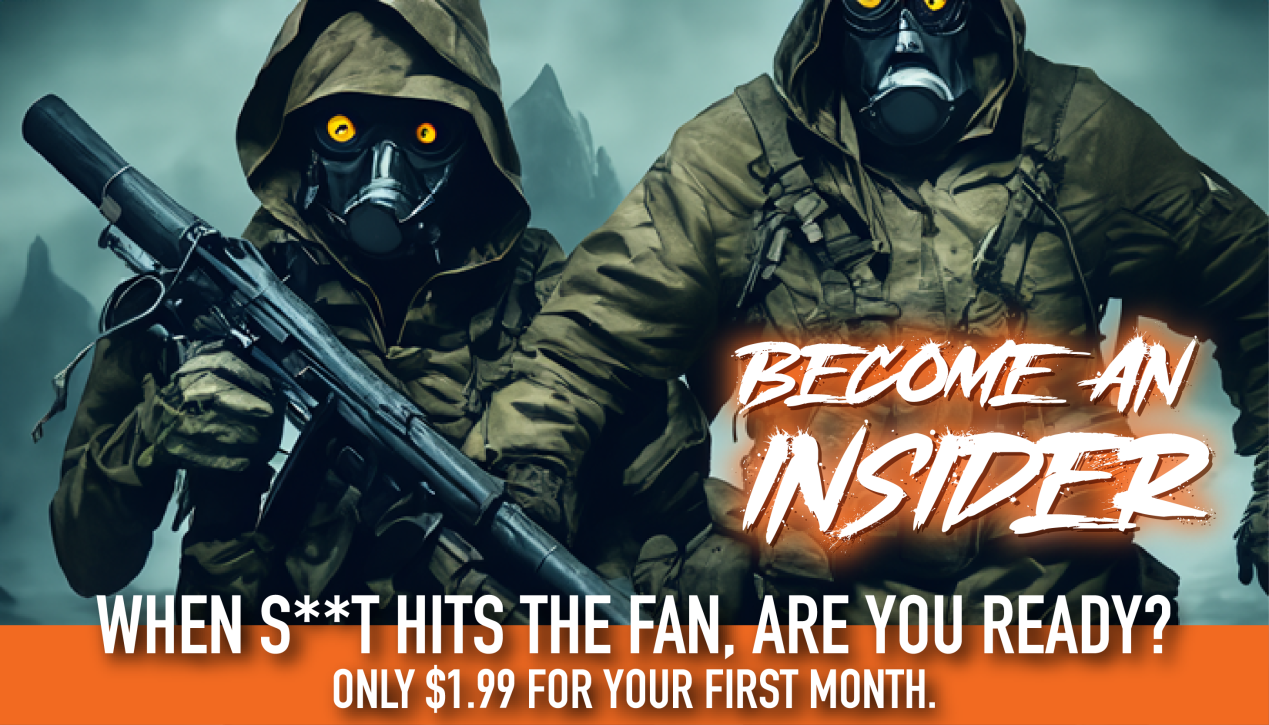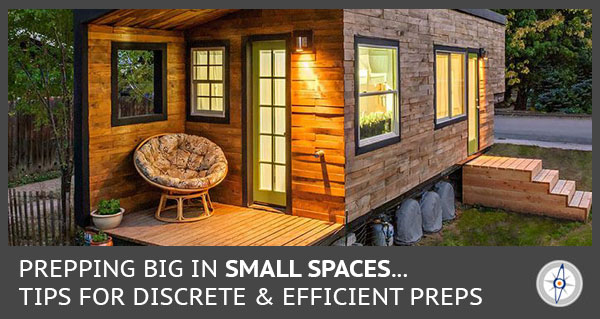 Preppers are no different than regular folks in that we all come up with excuses for not doing what we know we should be doing. We've all been guilty at one time or another.
Common excuses are "it costs too much", or "I don't have time", or "there's so much to do that I don't know where to start."
Another biggie is "I don't have any room to prep." Let's nip that one in the bud as Deputy Barney Fife would say.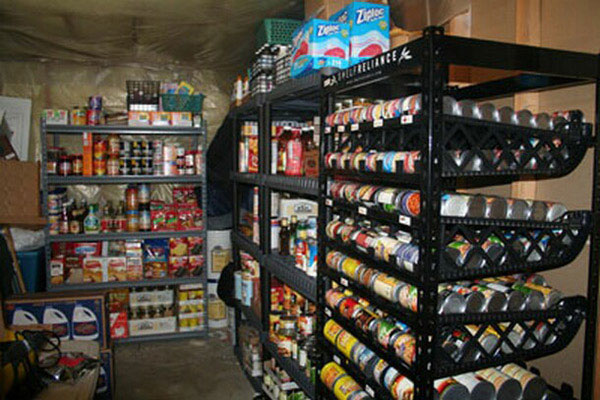 photo from www.shtfuready.com
We would all love to have a dedicated prepping room like this one, but that's not realistic.
So don't make having a small living space be your excuse for not prepping. You don't need a 20-acre ranch or quasi-military compound to put some preps in place. You just have to be creative!
If you are renting an apartment or condo, you may run into issues with making permanent changes to your homestead (like cutting a hidey-hole in the wall). Don't fret, I'll show you some workarounds that will help you get more space than you might have imagined.
There are two words you need to have in the forefront of your mind when you think about prepping in small spaces…Hidden & Efficient.
It's always a good idea to be discrete about your preps, but even more so in an apartment environment where you have lots of close neighbors and maintenance/management tromping through your apartment.
To quote Gandalf from the Lord of the Rings, "Keep it secret, keep it safe."
Use opaque (solid color) storage bins instead of clear ones.
Don't advertise that you are prepper by putting gun stickers or the like on your door.
Add a secondary lock to your apartment.
Transport new supplies to your residence in black trash bags or late at night.
Before you get started, take some time to declutter your home, especially your closets. You may end up with more room than you think.
Now, let's dive in with a few creative ways to free up storage space and hide your gear: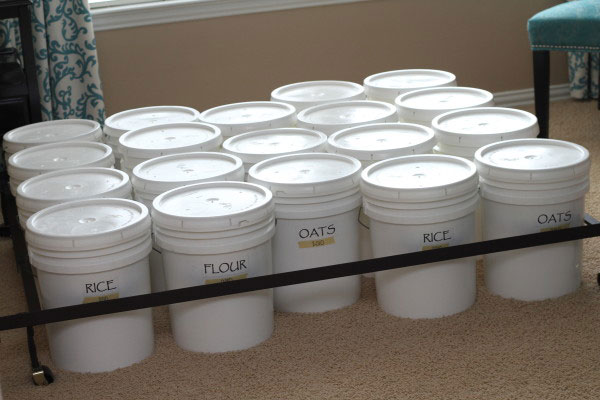 photo from prepared-housewives.com
You can remove your boxsprings and go with "bucket springs" like in the picture above. Or you can raise your bed up by placing blocks under your four bed posts.  Add a bed skirt, and you have room to tuck larger bins away from prying eyes. Fill this otherwise wasted space with jugs of water and larger bulk food items.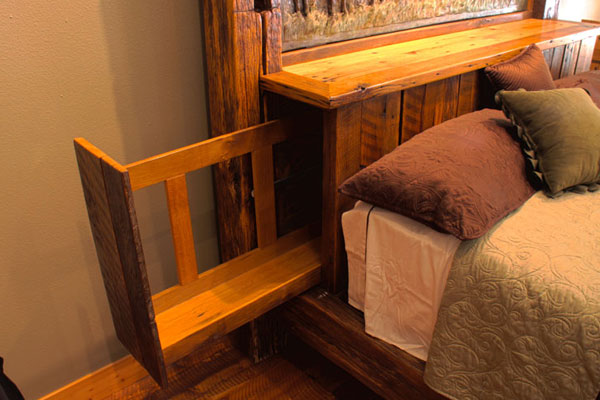 Behind the headboard is another great space-saving option. Some headboards even come with built in slide out shelves. A behind the bed shelf is an ideal choice for storing rifles, home defense shotguns and ammunition.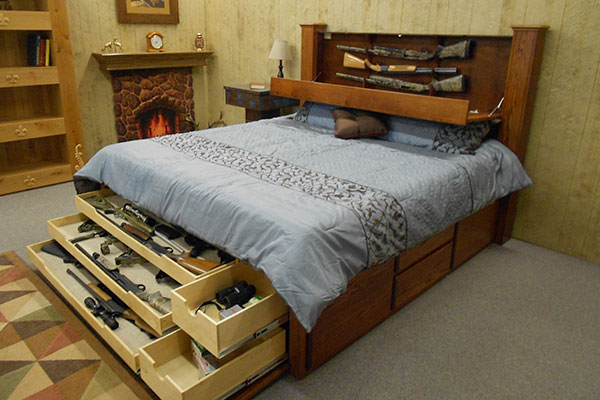 photo from thegunsman.com
If you are really serious about your guns, then a bed like this "Zombie Apocalypse" model should be right up your alley.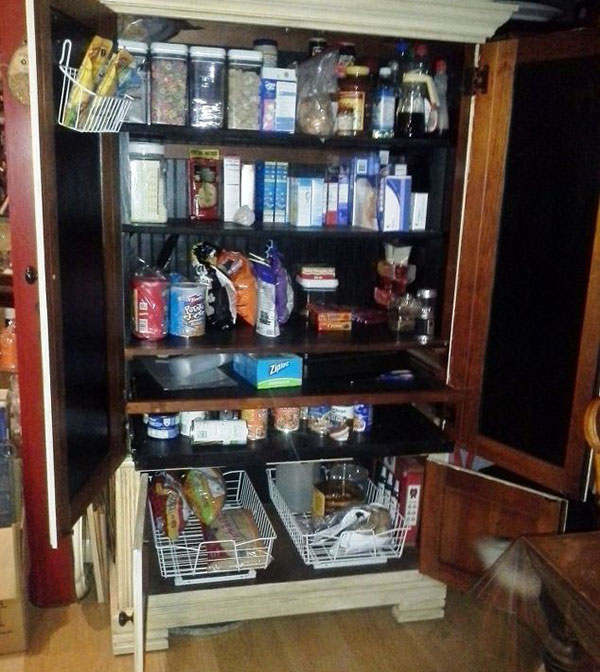 photo from hometalk.com
Add a second decorative armoire to your living room or bedroom. Instead of filling it with a TV and stereo equipment, you can store canned food, MREs and medical supplies.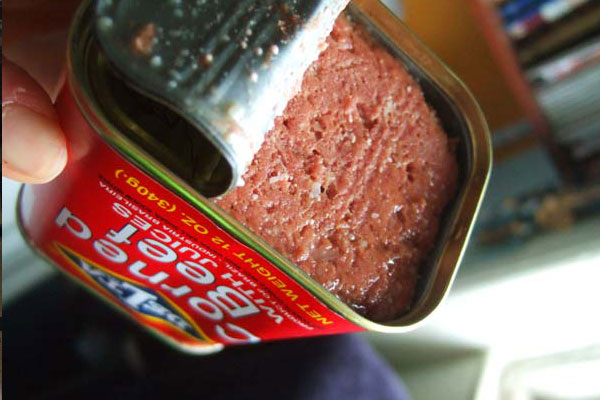 NOTE: if you are really cramped on space, it's important to think about what kinds of food you are storing. Soup is tasty, but it's calorie density isn't as high as canned meat or energy bars. When it comes to getting the most nutrition per cubic inch go with rice over noodles, and dehydrated food over canned goods…less wasted space.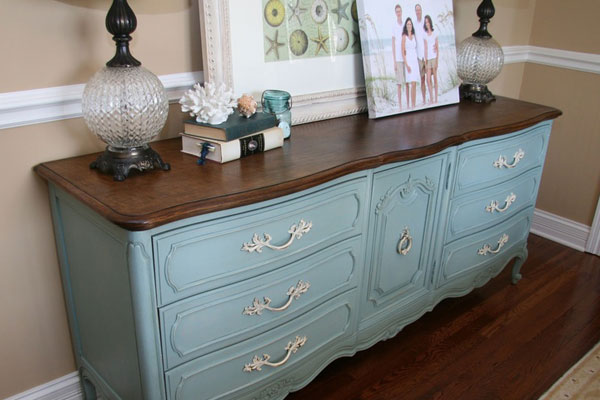 You should always be looking for ways to replace standard furniture with furniture featuring storage. Instead of an entry table in your foyer with empty space under it, repurpose a dresser. You can use dressers for TV stands and dining room buffets as well.
Coffee tables are another place where you can find some extra space to stow your gear. Look for ones with drawers or underneath storage.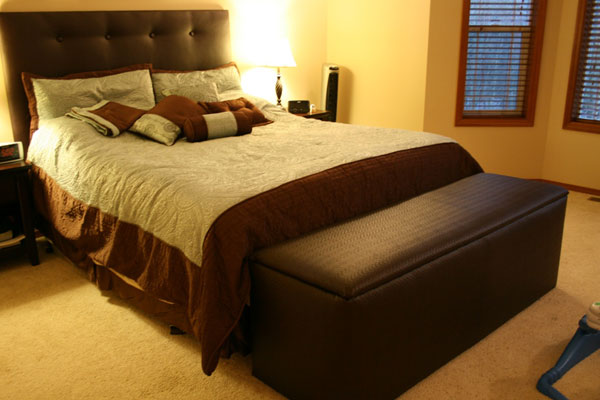 A simple chest at the end of your bed can keep a goodly amount of supplies hidden from view.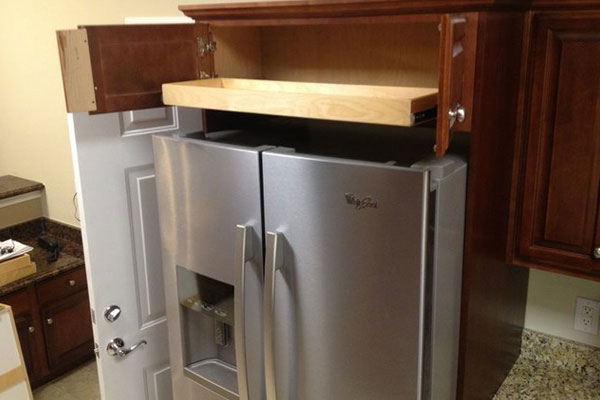 Think Vertical. Cabinets over the refrigerator are good places to store stuff. If you have rooms with high ceilings, consider installing some extra shelving or cabinets. If you go with open shelving, install some pretty curtains to hide your supplies. A free standing wicker shelving unit with a curtain on front can accent a room while still giving you space to stow your gear.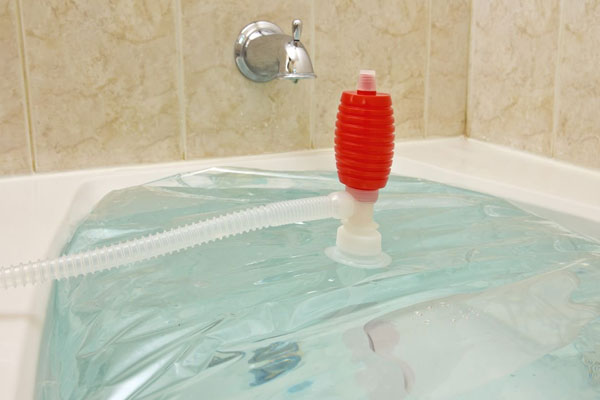 Rather than trying to store dozens of jugs of water, get a bathtub water storage bladder like The Reservoir. Keep a few gallons on hand, then fill up the tub at the first sign of trouble. You can hold up to 100+ gallons of water in one of these.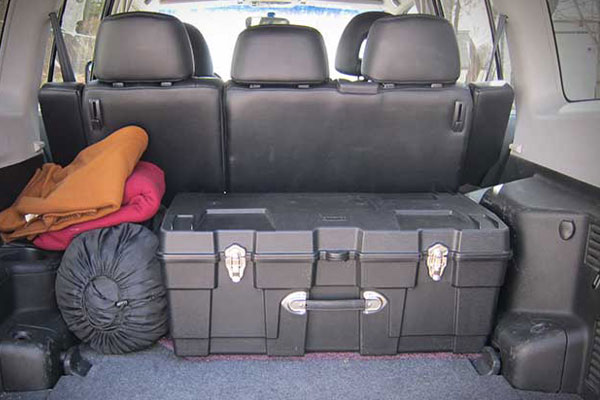 photo from theprepperjournal.com
Keep some of your preps in the back of your vehicle. Pack the trunk with tools, extra changes of clothes, some non-perishable food and your emergency kit. You'll save space in your house, plus have important survival gear already with you when you travel.
Here are a few more quick ideas to help you prep big when you have to live small:
Empty suitcases and backpacks can be recruited to store supplies.
Keep a list in a small notebook detailing where you have tucked everything away.
Keep food up high, away from the ground where a flood could damage it.
Focus on imminent disasters and dangers over things like EMP attacks. Preparing for fires, tornados, flooding, earthquakes and blizzards should be your priority.
Key in on food, water, hygiene and cash. You have to be selective about what you store.
Grow herbs and medicinals like ginger, aloe vera and rosemary as opposed to non-useful house plants.
An extra filing cabinet in your home office makes a great hidden cache.
Be efficient with gear…a multi-tool can take the place of pliers, screwdrivers and some knives.
I hope you found these tips for prepping in small spaces helpful. Remember, limited space is not a valid reason to not prepare. Even if you are living in a big city closet-sized apartment, you should be able to put together a backpack stuffed with survival gear along with a few gallons of water and a 72 hour food kit.
Just get started with what you can and grow as you go!