Survival skills are essential when dangerous situations arise. These skills naturally require practice, but you don't have to go deep in the woods to hone your craft. You can sit in your living room and practice purifying water or tying different knots. Preparing now makes you ready for when actual disaster scenarios arise.
Here are six basic survival skills you can learn from the comfort of your home.
1. Administering First-Aid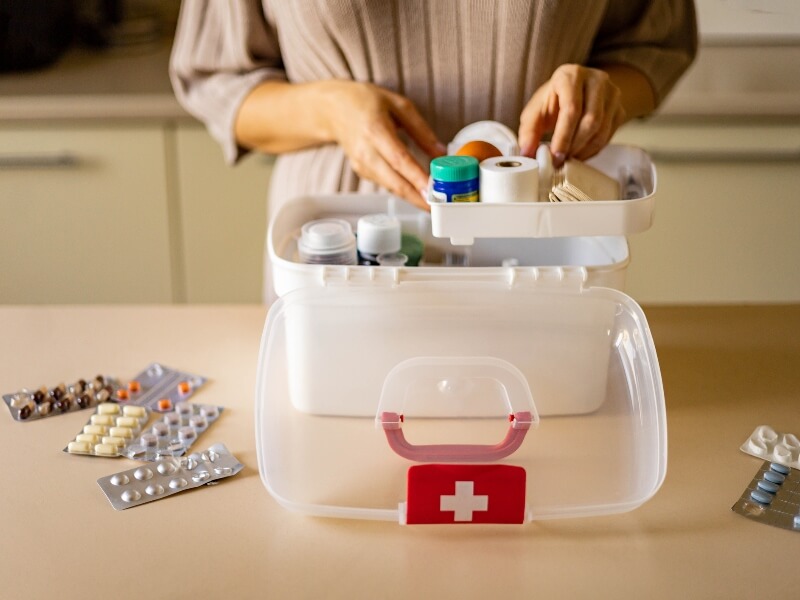 Injuries can and will happen when dealing with sharp tools, wild animals and other situations causing harm. You'll need to act fast, so learning first-aid administration is a crucial skill to practice at home.
Start by learning or refreshing your memory on life-saving techniques, such as cardiopulmonary resuscitation (CPR). You can find educational videos online and get CPR certification through organizations like the Red Cross. This skill can be the difference between life and death for your loved ones, so it's helpful to have in your back pocket.
Another first-aid skill you could learn is how to deal with injuries. Open wounds lead to blood loss and infections if you don't treat them quickly, so watch educational videos on how to react to them. Cuts and scrapes can happen at home and in the woods, so it's helpful to learn now and be able to act any time.
2. Honing Repair Skills
You can rough it with no tools or technology, but items like flashlights, pocket knives and water filters keep you alive. These gadgets are great until they don't work, rendering them useless. However, you can make them serviceable again by working on your repair skills. You don't have to break items, but you can experiment with taking them apart and putting them back together.
Focus on springs, considering how common they are in everyday items you use, such as cars and firearms. Crossbows use springs to store energy and launch the arrow toward your target. Your semiautomatic pistol uses springs to fire bullets and reload its ammunition.
Guns have springs for the magazine, trigger, recoil and other parts. Inspect each one if something goes wrong to see where the problem lies. The spring could have wear, damage or an improper seal. Knowing how to fix springs helps when you're in survival situations.
3. Purifying Water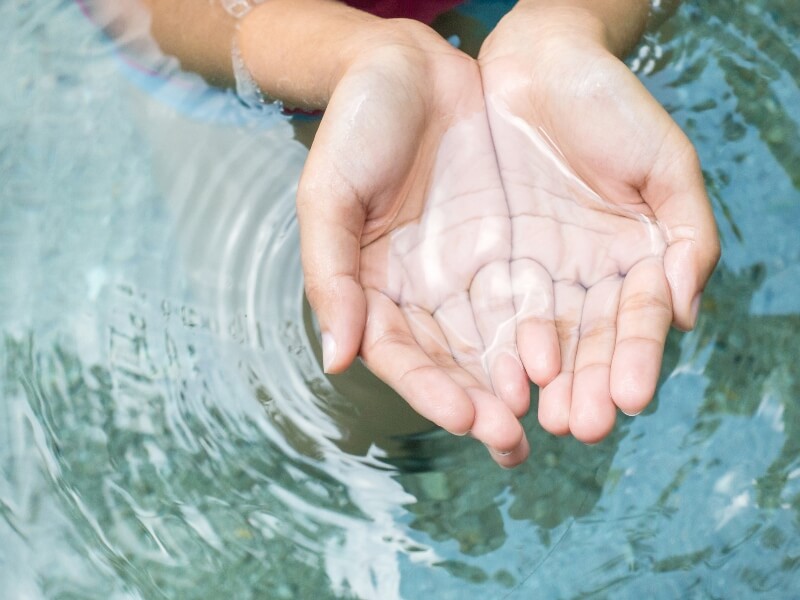 Fire is the best way to clean your collected water. Nearby lakes and rivers offer plentiful supplies, but how much of that is safe to drink? You don't want to risk ingesting contaminants, so boiling water is your best bet for purifying. This kills dangerous viruses and bacteria due to high temperatures, letting you worry less about getting sick from drinking one of life's essentials.
If you don't have a fire, get creative with purification and experiment with different techniques at home. For example, try dropping iodine tablets in a water bottle. Iodine kills microorganisms that cause waterborne illnesses, making it an effective solution. Place a tablet or 10 drops of liquid iodine in a quart of water and let it sit for at least 30 minutes before drinking.
4. Finding and Growing Food
One thing you can try is foraging in the woods to find plants ready to pick and eat immediately. Nuts and berries are your best options because most of them are safe. Mushrooms can be a decent protein source, but some fungi are poisonous. Read guides about local plants and mushrooms to determine what's safe to eat.
Another survival skill you can practice at home is growing food. Gardening is a worthwhile venture because it makes you self-sustainable and provides fresh food for your family. Start with fruits and vegetables requiring low maintenance. Carrots are an excellent choice because they grow in cold weather and are relatively easy to care for. Plus, they only take three or four months to develop after sowing.
5. Building Fires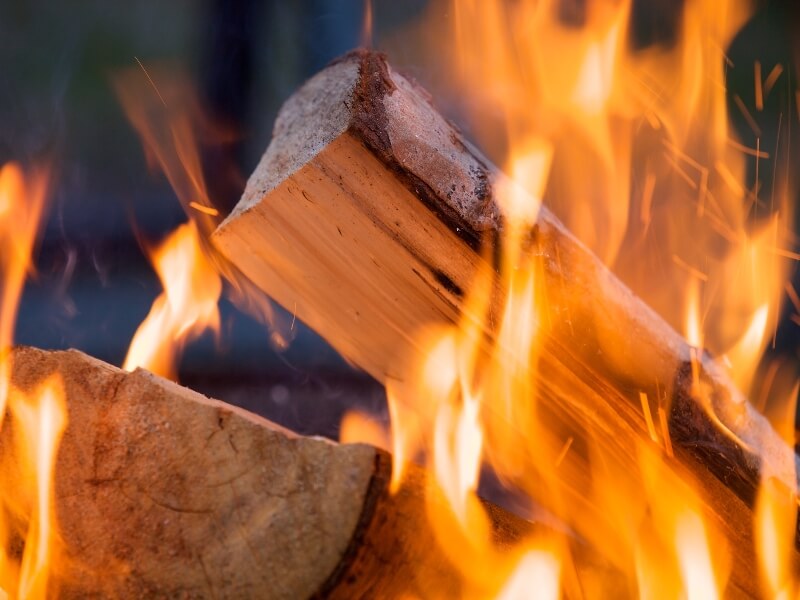 Campfires may be suitable for roasting marshmallows and telling scary stories, but they're also one of your lifelines for survival. Fire enables you to cook food, boil water and stay warm in cold temperatures. Building a fire also wards away predators while you're in the woods.
What if you find yourself needing fire but don't have the conventional tools to spark flames? Lighters and matches may be unavailable, so you must be creative to start a fire for survival.
Head to the backyard and try to build a fire with only resources found in the woods. You'll need to gather firewood from branches and logs and tinder from twigs and leaves. Find a dry spot, create a fire ring and generate flames. Rub sticks together or use your glasses to focus sunlight on the fire. You'll have limited options in survival situations, so make the most of what you have.
6. Making DIY Cleaners
Being sustainable significantly helps with survival. Reducing your dependence on others to create your goods is only to your benefit if stores shut down, forcing you to make everything from scratch. Practice developing DIY household products at home, such as hand soap, all-purpose cleaners and dish detergent.
Homemade versions of these products are ideal, considering the store-bought ones typically have volatile organic compounds (VOCs). Inhaling VOCs can irritate your eyes and throat and can even cause cancer.
For example, say you accidentally spill diesel on your clothes. You just ran out of laundry detergent, so you must find an alternative cleaning solution. Try mixing baking soda and Coca-Cola to eliminate the tough-to-remove smells. This combination is nontoxic, making it safe for clothes and surfaces. Coke may be unconventional, but its acidic nature makes it a terrific degreaser.
Learning Survival at Home
Some people take classes or go to training centers to learn survival skills. These options can teach you a lot, but you don't have to leave your house to hone your craft. Stay home and learn these six survival skills that will prepare you for almost anything.