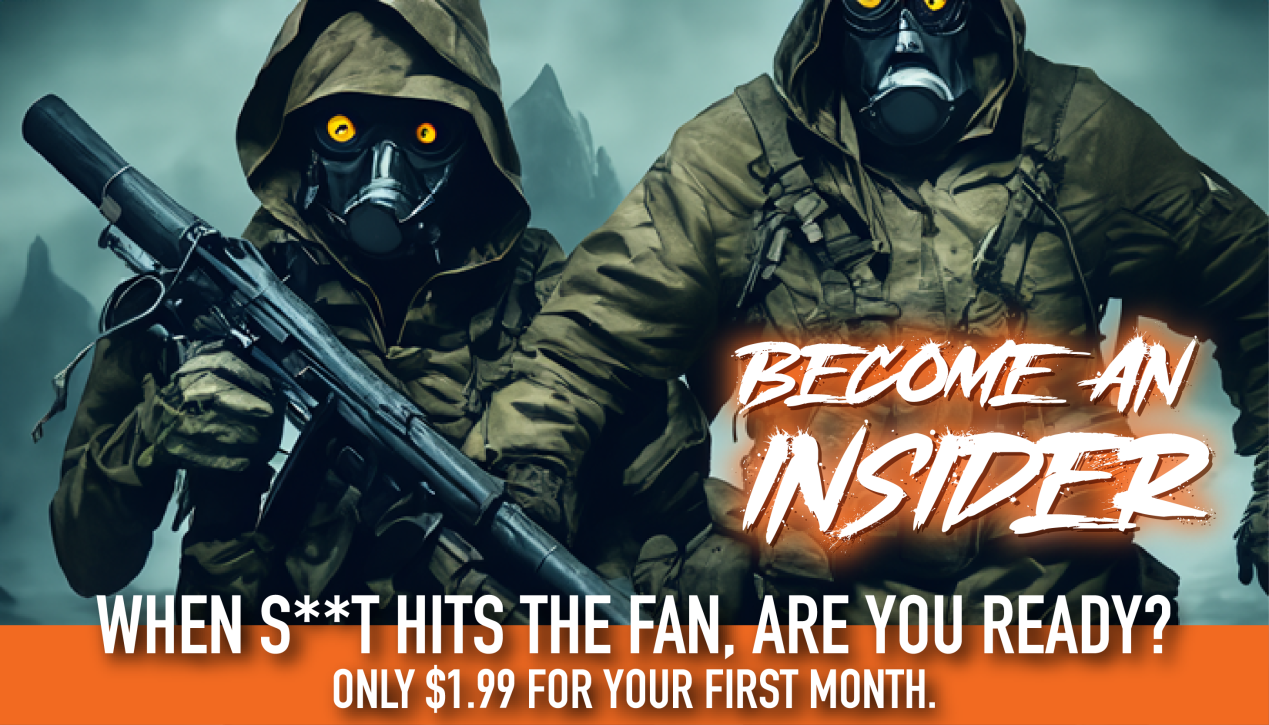 Überleben Leading the Contemporary Bushcraft Movement!
By Reuben Bolieu
Since I first noticed them on the scene, I got the impression that Überleben produces robust and reliable gear that can endure the toughest conditions—and deliver. Established in March 2016, Überleben is a relatively fresh company with strong roots. They are cleverly headquartered in Bonners Ferry, ID, sandwiched between Montana, Washington, and Canada. Possibly, the best place to be for outdoor activities and gear testing. Überleben in German simply means to survive, to outlast.
I first saw Überleben up close and personal when a fellow writer in my neck of the woods had their ferrocerium (Ferro) rod with him. After that, I was even more curious and contacted founder Tim Garcia. I got a brief background on the products and Überleben as a whole. Once I received some products, the quality of materials and manufacturing spoke for themselves.
Hard-Use Gear
I first started using the Überleben Stöker Flatpack Stove, Lore Kuksa, and two of their stellar Ferro rods, the Zünden and the Hexå. Each piece of gear complimented the other as a complete bushcraft setup, including their Kessel Bush Pot/Kettle. You could say they have fire, cooking/boiling, and coffee-drinking handled.
As the company developed and added more products, I was eager to get my mitts on them for upcoming trips and classes I was teaching. The Tindår Wick & Bellow Kit and Tindår Tipi arrived just in time and would be tasked with making fire. I used their gear in several states around the country in all-weather with no issues. My most recent trip abroad with Überleben would truly test their gear to the limits in the jungle of the Philippines!
Tindår Wick & Bellow
The predecessor was a cotton-rolled wick and a brass sleeve used to catch a spark from flint & steel fire making. Basically, it's like a combination of ready-made tinder and a giant matchstick. The Überleben Wick comprises KeroDry™ paraffin wax infused in hemp. The outer casing is roughly a 2-inch aluminum sleeve that acts as the oxygen sub-tractor and bellow. It's said to have a burn time of one hour but didn't want to waste it or waste an hour to find out. Included is a black aluminum slider box for Wick and tinder storage.
I first received the Tindår Wick in the late springtime and used it for a couple of weeks before stashing it in the woods for 3 months—exposed. In the form of neglect, the true testing had begun. The wet months of July were upon us when I used the Wick along with the Hexå Ferro rod after both were stored outdoors through rain and humidity. The Tindår Wick had swelled. It was hard to slide the sleeve down because of the bulk. A little imagination went the distance; I used the poll of my hatchet to flatten it out enough to fray the end. I used about 1/2-inch of surface area and the Hexå fire starter to ignite it. The KeroDry™ paraffin-wax-infused hemp went up in flames, with no qualms about it. I used the sleeve as a bellow, and it worked but, I had to get up close and intimate with the fire. However, if you want to bushcraft a burn bowl, this would be perfect to supply air to the coals. Even after months exposed to the elements, the Wick lit up fine and eventually flattened out enough to slide the sleeve as needed. An anodized aluminum sleeve keeps it cool to the touch, not needing to wait for it to cool down before putting it away.
What the Tindår Wick excels at is getting into tight places, like reaching into and under a wood-burning stove in a hot tent or cabin. This would also come in handy at home in the fireplace, getting under whatever materials you prefer to burn. I favor small wood-burning stoves and DIY hobo stove's for about 60% of my outdoor fires. Once again, the Tindår Wick can help ignite several places during those days when the wind isn't helping to spread the flames inside the stove's chamber. I enjoy making fire-lays and often go with a log cabin or lean-to configuration. The Tindår Wick gets under the log cabin again, allowing me to ignite different spots for a more even burn.
Having ready-to-go tinder at about one ounce on your person is a no-brainer. There is said to be one hour cumulative burn time, which is equivalent to a Bic™ lighter, so why not just use one? The answer is simple. You can, but bushcraft and survival skills practice gives us the opportunity to hone our skills and use unique items that may prove to be more reliable than a fickle lighter, and you'll get yourself a pretty good meal or cup of coffee in the process!
Tindår Tipi
At first glance, it looks like an Egyptian pyramid. While the Tindår Wick is tinder, the Tindår Tipi is kindling. Constructed of 4-panel Baltic birch, this tipi-like structure is designed for the perfect balance of airflow and combustion, ensuring a fiery blaze. Each tipi stands 3.4-inches tall and 2.2-inches at the base, weighing 0.3-ounces.
I couldn't help but feel like I was playing Legos for grown-ups when I first staring piecing the Tindår Tipi together. An integrated fire dangler for easy lighting sits in the middle and is actually the connecting piece the 4-panel walls attach to. The small structure snaps together smoothly despite the light, frail-feeling birch wood components. When it was time to make a fire, the Tindår Wick was on hand as it would take these two dynamic pieces to tackle a jungle fire.
Making a fire in humid, rainy conditions is a challenge. Add to that creepy crawlers and flying stinging things while trying to make a fire—that's the jungle. Fire preparation must never be taken lightly. In the jungle, this is even more true. At best, materials will be damp only, but usually, they're both. Having reliable tinder and kindling on your person is essential for a successful jungle fire, which is where Überleben shines.
Kindling and fuel are usually kept under tarps in an attempt to keep them dry. When the rain gods give us a break in the weather, it's time to act fast and use our materials, choosing the best of the worst. Toothpick-to-finger-thick dead sticks are put on alert, but first the Tindår Tipi. A configuration of three large rocks and a tripod are vastly popular ways of cooking in the Philippines, so the tipi was placed on a chunk of wood in the middle of the rocks, ready to be ignited. A Ferro rod quickly ignited the Tindår Wick, which was slowly inserted into the port to set it ablaze.
The integrated fire dangler in the middle took the flame quickly, and as the structure burned, I laid the small to medium-sized kindling above it. It seemed to burn the full 3 minutes it claimed, and the fire was a triumph!
Final Analysis
The Tindår Wick Kit and Tindår Tipi worked in tandem, complimenting one another and performing flawlessly, adding to the success of the trip. Überleben definitively delivered!
About The Author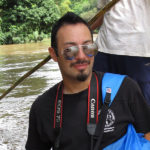 Reuben Bolieu is an adventurer, writer, photographer, and survival instructor for Randall's Adventure & Training, Reuben has spent most of his life hiking and backpacking through the wildernesses of the world. He has traveled abroad in extreme environments and seeks out primitive survival techniques, construction, and uses of knives and edged tools. Reuben has published many articles on survival, knife and tool use, and woodcraft. He remains a lifetime student of survival.
Sources
Überleben
Tim Garcia
www.uberleben.co
[email protected]
Specs:
Tindår Wick & Bellow Kit
-KeroDry™ paraffin-wax infused hemp wick
-One-hour cumulative burn time (equivalent to a Bic™ lighter)
-Ultralight at sub 1 ounce
-Weatherproof
-Anodized aluminum sleeve keeps it cool to the touch
-Doubles as micro pocket bellow
-$14.00 on Amazon, get it here: https://amzn.to/3Ac0hYu
Tindår Tipi (3-pack)
-Includes 3 complete Tindår Tipi units
-3-minute burn-time
-Easy 4-panel assembly
-Sustainable Baltic Birch
-Integrated fire dangler for easy lighting
-Size: 3.4 inches tall x 2.2 inches wide
-Weight: 0.3 ounces each
-Made in the U.S.A.
-$16.00 on Amazon, get it here: https://amzn.to/3tqkKW0