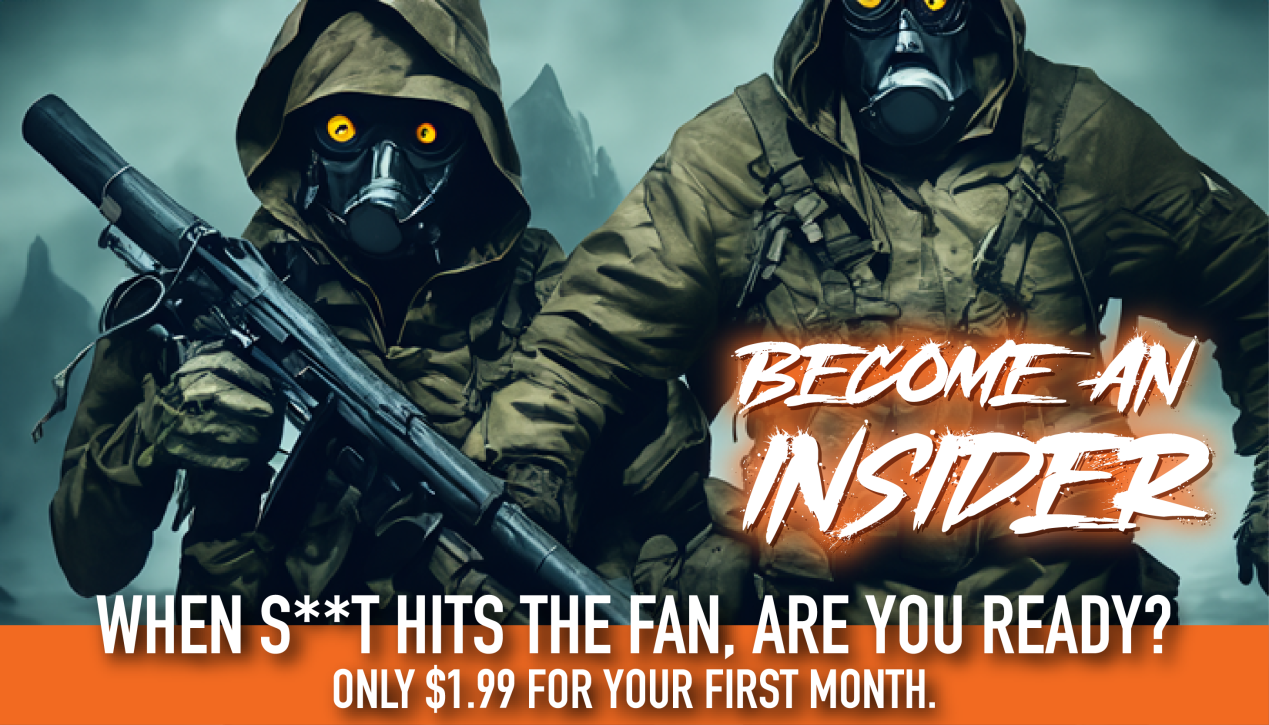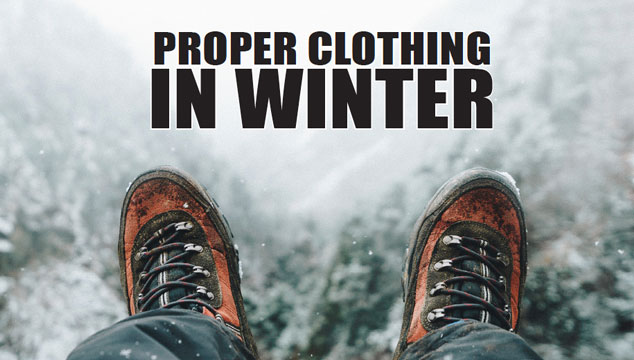 Bottom Line Up Front (BLUF)
Heat loss from a wet surface can be up to 25 times that of a dry surface so peel off layers before you sweat!
Dress in clean, dry, loose-fitting layers.
Layer for the coldest nighttime temperature.
You should feel a little cold.
Choose quick-drying fabrics over fabrics like cotton that hold water and dry slowly.
Flame-resistant (FR) materials are important for survivalists since we often work around fire and heat.
A common mistake is to wear several layers on the torso but only one or two from the waist down.
Dummy cord mittens with shock cord so you don't drop them in the snow or lose them.
Effective Layering for Cold Weather
Smart layering is essential to dress effectively for cold-weather. Carry a thermometer with a wind chill chart on the back to aid you in making decisions about layering. Add or subtract layers as needed to keep from getting too cold or sweating. These will lead to discomfort, cold injuries, or worse. Dirty clothing loses much of its insulative properties so launder it on the trail. Tight-fitting clothing has little or no dead air to create insulation.
Dress for the coldest nighttime as opposed to the daytime temperature. Clothing itself doesn't warm you. It warms you by trapping dead air space which your body heats. Adding layers sooner rather than later conserves energy and keeps you warmer. You should feel a little bit cold. If you're warm, it's too much clothing. Feeling somewhat cold will keep you from sweating.
Cotton Kills
Cotton is a hydrophilic fabric, which means that it loves water. It grabs onto water and holds it, drying very slowly. This property makes it great for use in some bandages and in hot weather clothing. However, it's dangerous in cold weather base layers. Walking on the trail or working will make you sweat.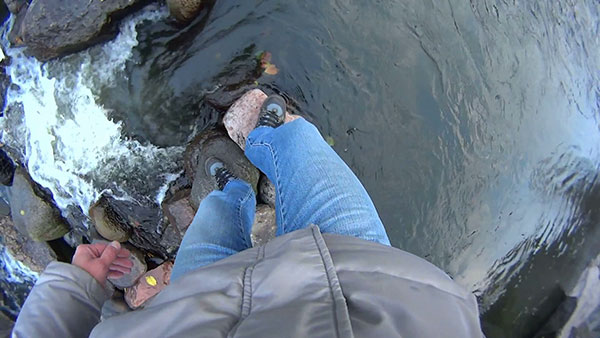 As you heat up work, the cotton clothing soaks up the sweat. Then at the end of the day the sun goes down and the temperature drops. The water stored in the cotton clothing increases the thermal mass of the clothing. This thermal mass draws increased amounts of heat from the body through conduction. Heat loss from a wet surface can be up to 25 times that of a dry surface. Eventually the water freezes and it forms ice crystals in the clothing. This makes for a miserable experience at best and can be fatal.
A Few Key Features and Characteristics of Winter Clothing
Cold weather clothing involves a vocabulary and features all its own.
Flame Resistant (FR) Materials – FR materials have become more common since the IED threat. IEDs generate heat on detonation and this can cause many polyester based materials to melt, drip, or catch fire. This spurred the development of FR materials, which are useful to anyone who spends time working around fire. Generally Merino wool, silk, and antimicrobial, flame-resistant tech wool materials are generally superior to polypro for use in wicking base layers. These materials will help you not get holes in your clothes from drying out clothing beside a fire or with a heater.
Wool – Wool can be as much as 60-80% air space and has natural antimicrobial properties. It also is naturally somewhat fire resistant and retains much of its insulative properties even when wet. Modern Merino wool blends greatly reduce itching but some people just can't wear it. Make sure you determine this before invest a lot of money in new clothing.
Polyester Fleece or Pile – The advantages are that it's hydrophobic, quick-drying, inexpensive, and doesn't cause itching. The disadvantages are that it has poor wind resistance unless combined with other materials. It's also easily damaged by flame and heat that can cause it to drip down or melt to your body.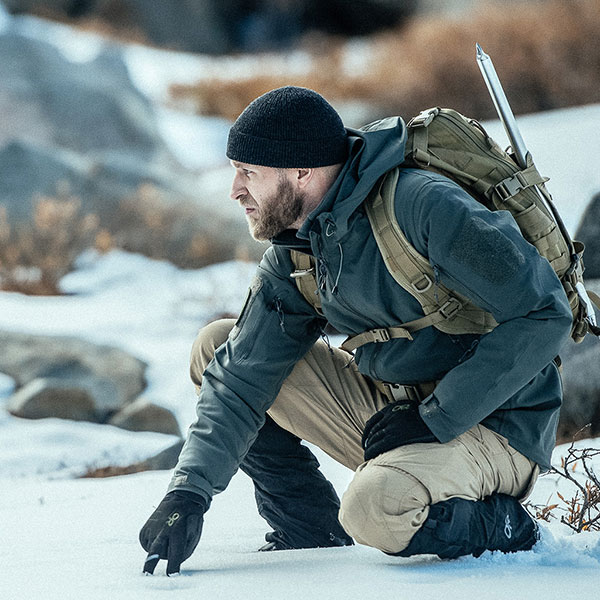 Synthetic Insulation – Synthetic insulation is very useful since it doesn't absorb water well, still insulates when wet, and is quick drying. There are many types of synthetic insulation, often with similar sounding names which can be a bit confusing. First came a synthetic fiber called Polarguard®. Then came Hollofil®, a hollow synthetic fiber which was a more effective insulator because it had more dead air space. Quallofil® upped the game with four channels through the fiber instead of one. Later came super-thin fibers: Primaloft®, Microloft®, Thinsulate®, and others. The thinner a fiber is, the more dead air space there is, and the lighter the insulation is.
Wicking – The opposite of hydrophilic fabrics like cotton, wicking fabrics transport moisture away from the skin. They dry quickly, keeping the wearer more comfortable. It's one thing to be dry and cold. You can be dry and cold while comfortable. You won't be comfortable if wet and cold. Being wet at cold temperatures can also turn dangerous very quickly.
Waterproof, Windproof, Breathable Fabrics – This class of fabric is useful in outer layers, glove shells, boots and bivy sacks. It allows moisture to escape, while blocking wind and sealing out water. What can be difficult to discern is how much moisture can escape and how fast. These fabrics really do help, but also increase cost. Plus you may still end up clammy and cold, so do your homework. The most effective fabrics are MemBrain® and Gore-tex Pro® 2L-3L.
Hanging Loops – Necessary for drying.
Side Zippers – Side zippers allow access to items on a belt under your jacket or parka, such as a side arm. Two-way side zippers also act as pit zippers.
Concealed Carry-friendly Features – Drawing a sidearm from underneath clothing takes practice. Drawing a firearm from underneath winter clothing wearing gloves or trigger finger mittens takes more practice. Choosing clothes designed with the tactical lifestyle in mind greatly simplifies the matter and keeps critical equipment within reach.
Covert ID Panels – If you work in law enforcement or as a first responder, covert ID panel enable quick identification to others. Panels typically include right and left breast pocket panel, a badge holder, and a back panel. I have loop fields sewn on the pull-outs in my jackets. That way I can swap out ID Panels. Even if you're just a concealed carry permit holder, there is a certain logic in identifying yourself as such. Especially should you become involved in an active shooter, barricade, or similar scenario. It just may keep you from getting shot. It's one thing for an officer to lecture you for being over enthusiastic and another to take a bullet.
Cold-weather Clothing Choices
Footwear
Boots should be insulated. The amount of insulation necessary will be determined by the temperature. In extreme cold, boots with removable insulated liners are best. I like US Mickey Boots (black) for cold-wet temperatures or US Bunny Boots (white) for cold-dry temperatures.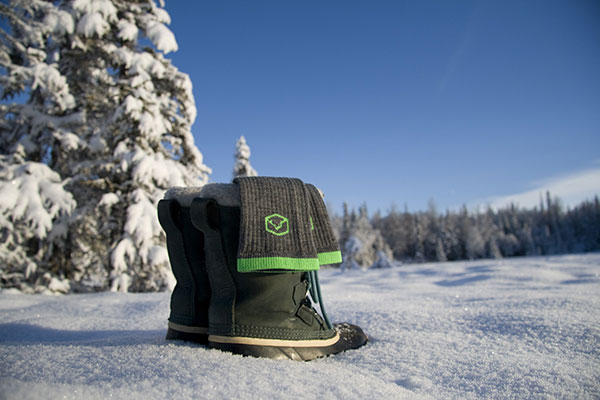 They work great but are heavy as they tip the scales at around 3 lbs per boot for the bunny boots. Sorrell is another popular cold weather boot. Make sure to wear liner socks and the same heavy cold weather ones you wear in winter when trying on cold-weather boots.
Boots – Insulation is a must, especially in the soles. Removable liners speeds drying and gives you the option of a spare set of liners.
Booties or Camp Shoes – Be sure you have some other footwear to wear in camp or around at night to give your boots a rest. Plus this will allow them to dry out.
Next to Skin Under Layer
Base layers provide insulation and wick moisture away from the skin. The next to skin layer is typically a t-shirt and boxer briefs. This layer is the most frequently changed. Bring extras and wash them along the trail. This can be accomplished by using a rock on a riverbank. You can also pack a small plastic washboard or stick clothing to be washed in your drybag with an object to act as the agitator, some soap, and start agitating.
Top – Wicking T-shirt.
Bottoms – Wicking Shorts.
Heavyweight Socks – Flat seamed Merino wool or tech wool boot socks with zoned padding.
Base Layer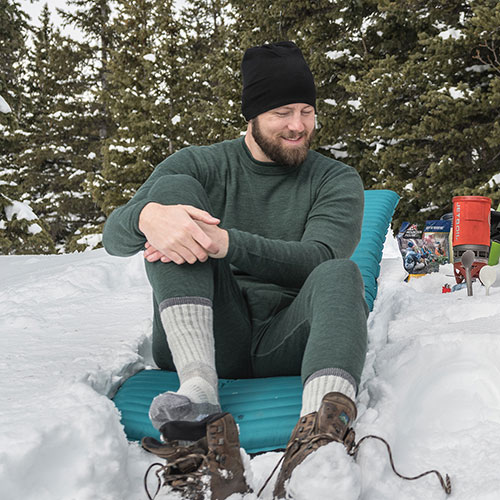 A long sleeved top and drawers make up the base layer. This is where zoned insulation truly shine but it needs frequent changing.
Tops – Thumb cuffs help seal out the cold where sleeves meet gloves. Quarter zip turtleneck tops are helpful in adjusting to temperature, especially with a thick or double layer base.
Bottoms
Glove Liners
Lightweight FR Balaclava
Liner Socks – Moisture-wicking silk, Merino wool, or tech wool. I wear them year around when backpacking because they also help prevent blisters.
Mid Layers
Mid layers provide insulation
Shirt – Lined or unlined long-sleeved shirts.
Trousers – Suspender buttons, loops, or bibs are helpful as extra layers can cause trousers to slip.
Suspenders
Soft Shell or Wind-resistant Fleece Jacket – Wear-resistant patches on the shoulders and elbows extend life. Loops enable mid-layers to snap into outer layers and act as a coat or parka liner.
Soft Shell or Wind-resistant Fleece Pants – Quarter zips or full side zippers enable donning without removing boots, saving time, frustration, and cold feet. One of the most common mistakes in layering is to wear many top layers but only one or two bottom ones.
Outer Layers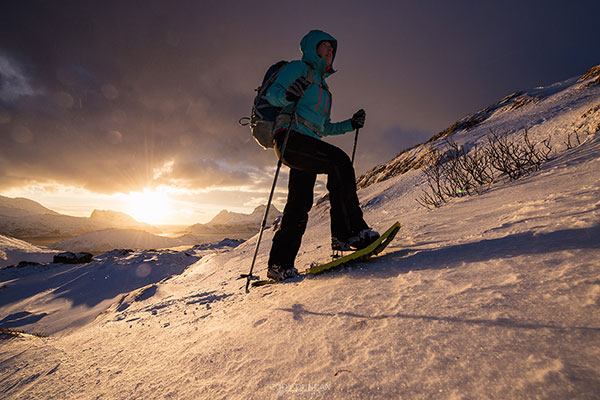 Outer layers are where breathable, wind-resistant, water-resistant fabrics are most effective. I prefer a stow-away hood for where I live.
Parka Shell or Coat – Full side zippers allow access to sidearms carried on or inside the belt and act as pit zippers. They allow the wearer to adjust ventilation and prevent sweating.
Trouser Shells – Some have pockets and others have pass through pockets.
Over Whites
Over whites are snow camouflage.
Headwear
The human head has a high surface area to volume ratio and is packed with blood vessels very near to the surface of the skin. This means heat can be lost rapidly unless you keep your head appropriately insulated.
Balaclava
Watch Cap
Face Mask – Nice when riding a vehicle without a cab in the snow. Otherwise you may become windburned and ice can pelt your face.
Goggles or Sunglasses – Snow reflects light and can cause snow blindness. Protect your eyes with wrap around lenses or sunglasses with eyecups. Use an anti-fog coating.
Gloves & Mittens
Mittens are warmer and are easier to layer than gloves. Gloves are not as warm but have better dexterity. Trigger finger mittens give you best of both worlds. I like Mutant Mitts by Outdoor Research. Dummy cord mittens by running shock cord along your back to keep from dropping them in the snow.
A mitten full of snow is one more chore to deal with. Plus losing a mitten in deep snow could be disastrous in a survival situation. Quality cold weather gloves and mittens often feature a nose wipe patch, sometimes even a removable one. A goggle squeegee is another feature on gloves and is handy for wiping water from the outside of lenses.
Conclusion
Dressing correctly for cold weather is vital for survival. This may seem like a lot of layers to deal with but it's significantly better than dealing with hyperthermia. Once you have the clothing that works the best, it will become easy to get dressed. Layering is the key to winter survival so don't overlook it.