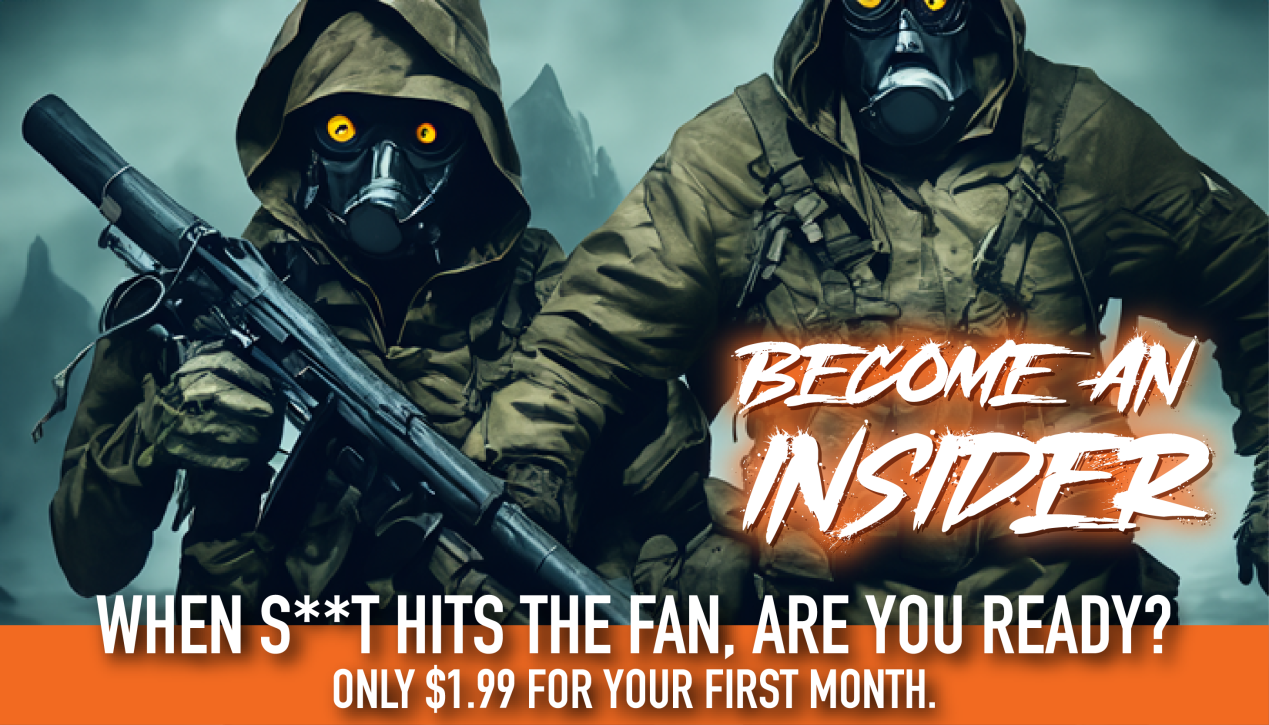 Much like fires, floods, and tornadoes are forces of nature, the trash we produce is a force of human nature—a seemingly never-ending supply. The lights blink out, water stops, the world grinds to a halt, and the trash bin still fills.
But as with many of our preparations, we can take action to ensure that we can manage our garbage in an uncertain future.
The Facts
According to the CDC, Americans produce approximately 5.91 pounds of trash per person per day. Going by that estimate, the pile-up of trash on our curbside could potentially reach 732 pounds for a family of four in only a month! And most of us rely almost entirely on some variety of scheduled trash pickup to handle our waste.

Kitchen Scraps and Wildlife
An estimated 13% of our daily waste is kitchen scraps. That means that roughly 95 pounds of the trash pile are made up of food. This is a huge hazard to any prepper. Depending on your area, 95 pounds of food could mean bears, wild dogs, raccoons, boar, or even just rats will be closing in on your home. And all of these opportunistic foragers/hunters come with their own set of problems for us.
The most common bears in the Americas are easy to manage when avoided, but they are powerful creatures when motivated by food. The surplus killing behavior of wild dogs puts our children and any livestock we may have, small or large, at very high risk. Opossums, raccoons, and wild boar will shred our stack of trash bags making a bad problem worse, and each can present their own issues to our small livestock and gardens.
And lastly, the list of diseases directly transmitted by rats on the CDC's website is eleven items long. Not to mention the predators they attract as a lower part of the food chain.
So, what can we do about all this trash before it becomes a problem?
Self Hauling
The first thing you can do to prepare yourself for a system shut down is to include the local landfill into your Area Study. Where is it? Who owns it? What are the fees? The majority of these landfills have programs in place that let you deposit your own trash. It could be free, or on a by the bag or by the pound basis. If the disaster we face is flooding, blizzards, tornado damage, or even union strikes that are simply keeping the garbage trucks from running, taking the garbage to them could very well be your best option. And it's easy. Go find the dump and do a practice run with a few bags of trash to get the lay of the land!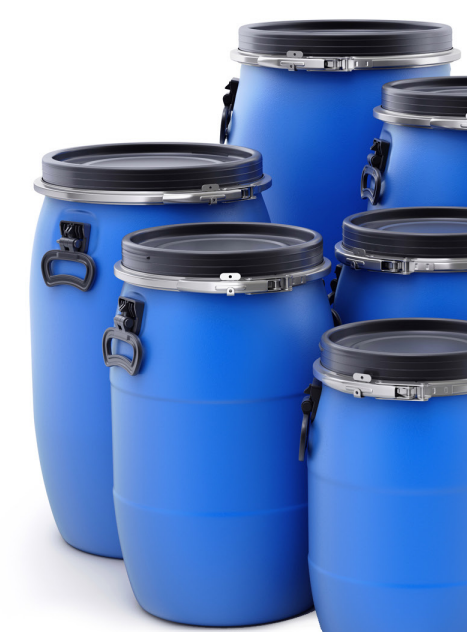 Short Term Storage
A great temporary solution to dealing with your garbage is storing it. Drums with a sealable lid are excellent for this. Keeping in mind that your curbside usually holds between 64 and 96 gallons, depending on its size, it's easy to make the calculations on how many drums you'd need on hand to store your output for a few weeks.
Burn Barrels
If just burning your garbage seems like an easy solution, think again. Studies have shown that one back yard trash pit produces as much dioxins as a full-scale municipal waste combustor burning 200 tons a day. Dioxins are a family of chemicals that have been shown to cause many health issues, including immune deficiency, hormone imbalances, and cancer. Also, keep in mind that burning backyard trash is illegal in much of the country. My personal recommendation is to avoid burning household garbage altogether unless there is no other option.
Composting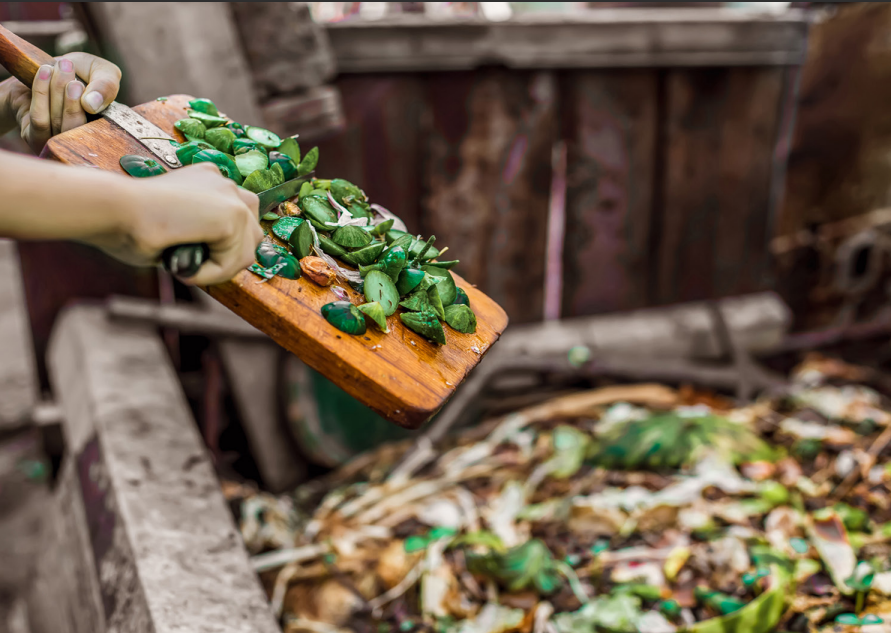 The EPA estimates that 24% of our trash is compostable! Obviously, we aren't all set up to compost meats, and depending on your family's diet, this number will vary a bit. But for the sake of argument, let's say that 176 pounds out of our giant 732-pound pile are compostable through various means. So, having an active compost pile or vermiculture bin is a big step in the direction of preparing for a system shutdown! Most people are capable of handling composting kitchen scraps and paper waste, but what do we do about meats and food oils and those other products that can't be easily processed?
When left unseasoned, most meat scraps can be cooked and fed to the family dog as a treat or even a part of their diet. Any other "difficult" compostables can be buried with three feet of dirt over them to ensure they won't cause any issues or attract pests and predators. With a yard and a pair of posthole diggers at your disposal, you can easily get rid of difficult compostables. And if composting just isn't your bag, you can use this method to dispose of all your kitchen scraps.
PRO TIP: If you decide to bury your trash or scraps, you'll want to be aware of where you are digging to avoid utility lines. You can call 811 for a free site survey ahead of time and take photos of where they mark your utilities for later use. You'd be surprised at the networks of cables, wires, and pipes just a shovel spit deep in the dirt.
Recycle
Traditional recycling doesn't solve your problem of waste buildup, but properly cleaned, sorted, and crushed recycling won't cause you any issues for the foreseeable future. It's a good way to bring the bulk of that mountain of trash down to a manageable level. And remember, reusing is recycling!
What About the Rest of It?
With 24 percent compostable and roughly 30 percent recyclable, that leaves us with 418 pounds left in the pile we began with. The good thing about this number is that it's based on the good times. And once there is less coming into the home, the pile will naturally add up a little slower, and, with a little elbow grease, will be more manageable.
Trash Compactors
Trash compactors are a great way to reduce the bulk if not the weight of what's left of your trash output. And if your plan is to make regular trips to the dump, having one of these machines could help make those trips less regular.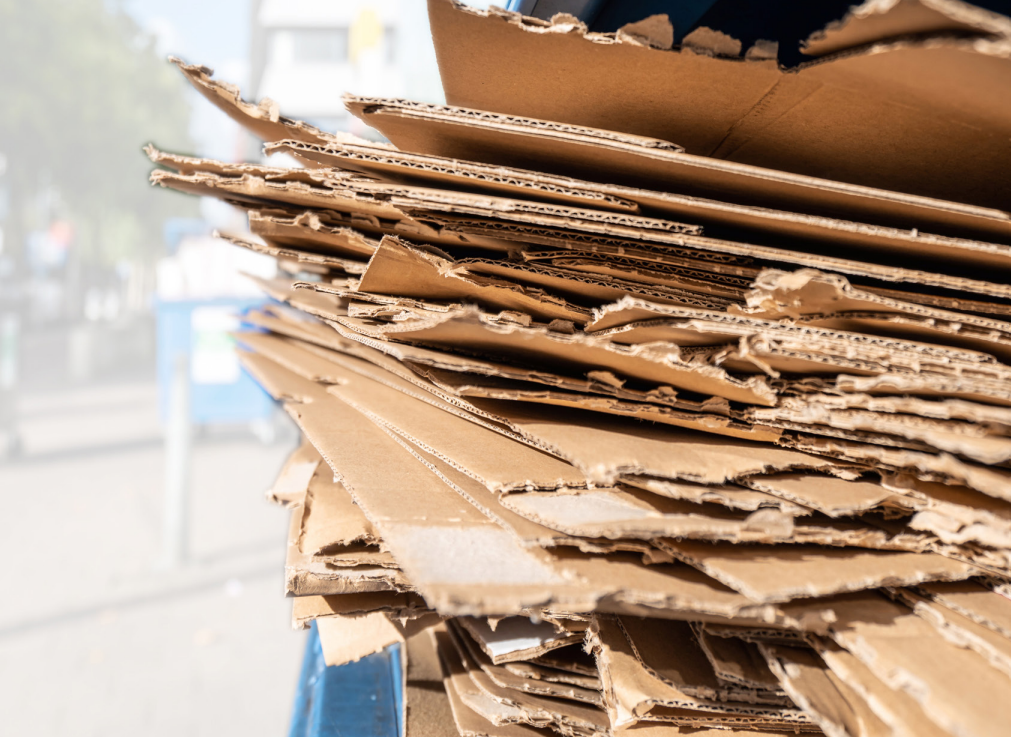 Trash As Information
Packaging is covered in labels and marketing designed to get your attention in the store. Attention-getting labels keep working long after you have emptied the box. We've all heard the rule about not putting the box for your new Hi-Def TV out with the trash because it advertises to everyone that you just bought something fancy and could make you a burglary target.
The same goes for all other boxes, bags, and mail.
Did you just buy long term survival food? How about guns and ammo? Part of your operational security is to be mindful of the clues you are piling up at the curb for the world to see as they pass by. Break down those boxes and turn them inside out, remove address labels on anything you give away. Shred junk mail that could be used to steal your identity and look at the trash you set out by the street. What does it say about you? What papers are loose in the can to blow down the street as they are dumped over or poured into the back of a big, dirty truck?
At the end of the day, some thoughtful planning, reducing your output, recycling, and a little composting is not only good for the environment, but it also makes good prepping sense for the future!
This article was written by Adrian Wills originally published in Survival Dispatch Insider Volume 4 Issue 8.
=====
Become a Survival Dispatch Insider …
We bring together survival enthusiasts and preppers to share skills and knowledge, so you can enhance your preparedness for emergencies and ensure the safety of you and your community.
The Results You'll Get …
Our community, courses, and memberships are pretty special. We're focused on the ways it will make a huge difference in your life.
Here are a few of the things you'll be able to do as a member of Survival Dispatch Insider …
1) Improve your emergency preparedness by learning survival skills and strategies from experienced preppers.
2) Build lasting connections with like-minded individuals that share your passion for safety and readiness.
3) Access a wealth of knowledge and resources to assist in protecting you and your community during unexpected situations.
Click HERE to get started.
=====