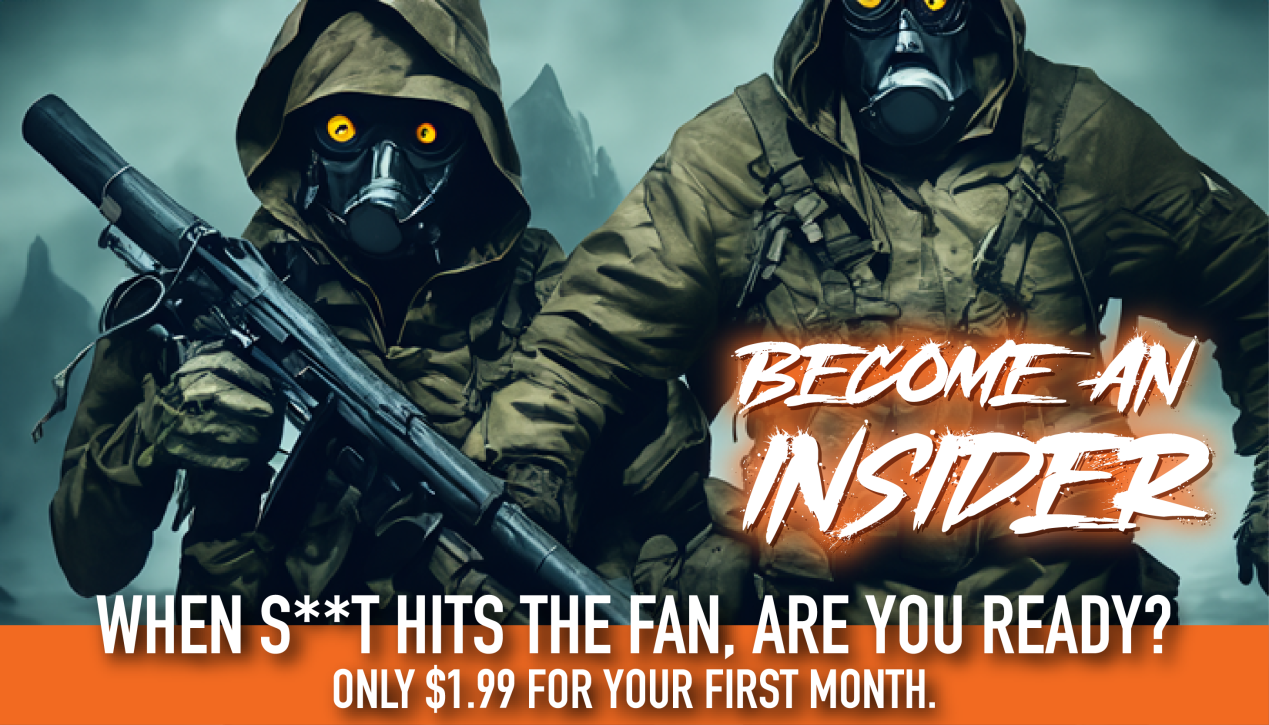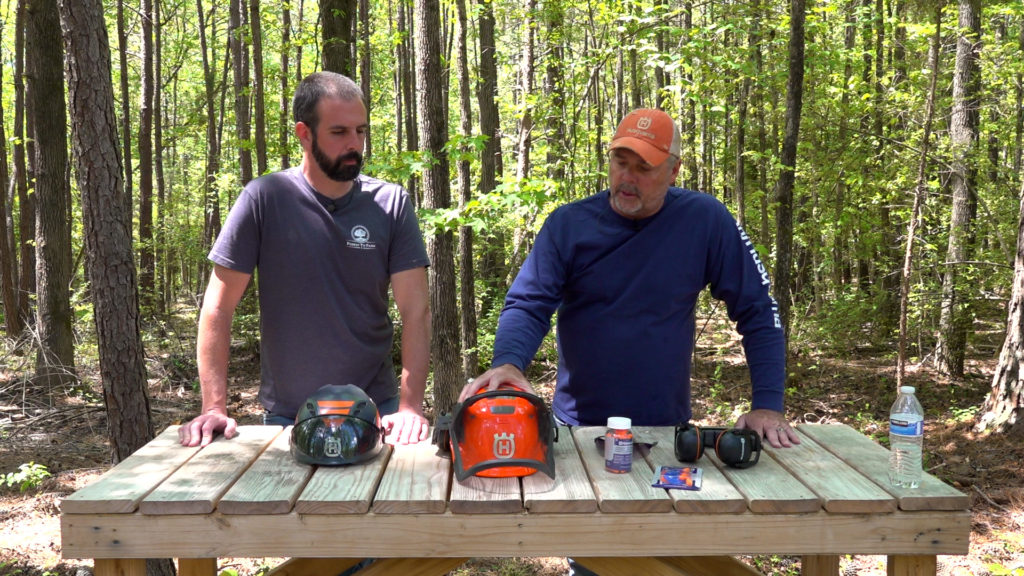 Welcome back guys! Brian & Terry here with The Forest to Farm Project. We are back with our second installment in the 7-part series on PPE with Scott from Husqvarna, and today we'll be discussing headgear, hearing, and eye protection.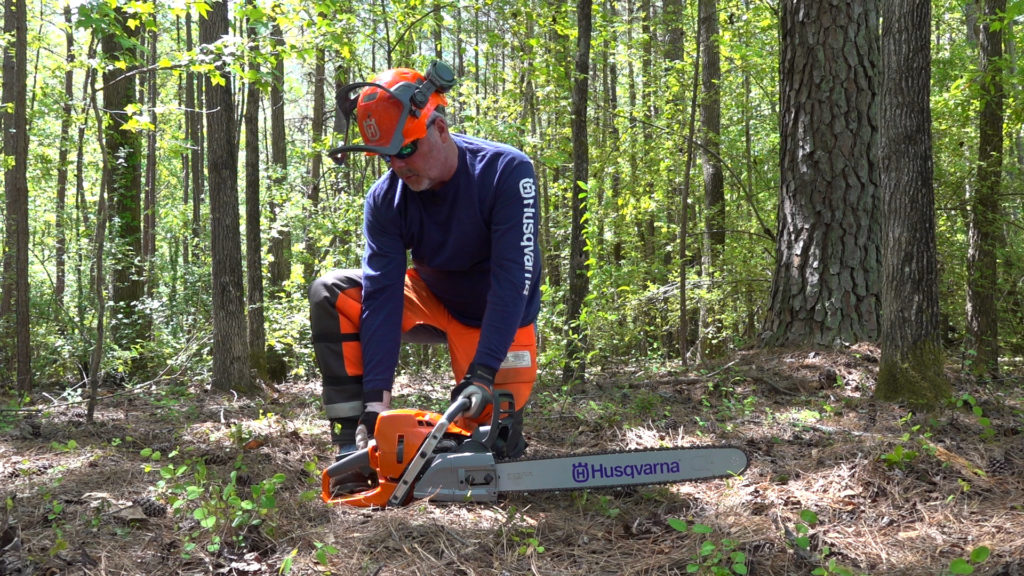 The Expert:
Name: Scott Martin
Profession: Husqvarna Training & Sales Knowledge
Time on The Job: 25 Years
Today we are going to be looking at different types of helmet systems, ear & eye protection, head protection, and face protection. We'll start off with different styles of helmets, why they are effective, and why we've made them the way we have.
First off, we have the typical helmet system for an arborist, it's the "Forest Helmet, Technical". One way you can tell this is more of an arborist helmet instead of a logger helmet is you can see the bill of the helmet is quite abbreviated, so you have a better field of view when needing to look up, especially if you are up in a tree working. A helmet more aimed towards loggers would have a larger bill that would keep rain/debris out of your eyes better.
This helmet employs a six-point suspension system. It has six points of contact where the webbing ties into the helmet. Some other systems out there will have a four-point system. This system provides a cushioned zone between the helmet and your head for when you have an impact from limbs or debris hitting you.
Before we move on to the other components of the helmet, let's look at another arborist helmet, this one is the Elevation Arborist Helmet.
Side Note: Brian here, this Elevation helmet is made for Husqvarna by Kask. I have been running a Kask Super Plasma Helmet (this helmet) for over 5 years. It's a phenomenal helmet. Great design, fit, and function. I have worn it in the hot Southern summer sun all day long and you hardly know it's there. When combined with the integrated face shield and hearing protection, it's a one-stop shop for your headgear PPE. Definitely a worthwhile investment. Here's an early video from our channel showing the full assembly of the system here:
This helmet has a great look and is very much an arborist-style helmet. It has an integrated face shield system as well as hearing protection. It is very lightweight and offers great protection from objects hitting your eyes while working.
Both this and the Forest helmet have an excellent ratcheting system to quickly and easily adjust the helmet to fit your head perfectly. This is a great improvement over the older style adjustment system that was much like a baseball cap.
Now, let's get back to the Forest Helmet. This system has an integrated face shield that is a mesh screen. This is not to be used in lieu of eye protection. Your eye protection should meet the ANSI standard of Z87.1. This mesh shield helps protect your entire face against the larger particles and greatly aids in ventilation so you don't get so hot as you would with a full-face shield.
In addition to the face shield, it also has integrated hearing protection that easily adjusts up and down, or out of the way. It "clicks" into place against your ear and provides a great deal of hearing projection.
Now, speaking on earmuffs, hearing protection is crucial. If you're using regular ear plugs that go in the ear canal (loose or tethered), they are going to take care of a certain amount of what you're actually hearing. They will keep a lot of noise out, but a good portion of what you are hearing is actually absorbed through the bones around the back of your ear. That's where proper earmuffs come in to play. They not only block the noise coming into your ear canal, but they also help block out a large portion of the noise that would be absorbed by those bones.
Ear plugs are good, earmuffs are great!
One thing to keep in mind about a helmet system is that UV exposure will degrade the system over time. A nice feature of the Forest helmet is a built-in UV Expiration Indicator that lets you know when it's time to retire the old helmet and get another. In the days before these types of indicators, we would lightly bend it. If it created a heat stress line on the helmet where it was flexed, that was a sign that it was time for a new helmet. The more UV exposure it's had, the easier that line would appear.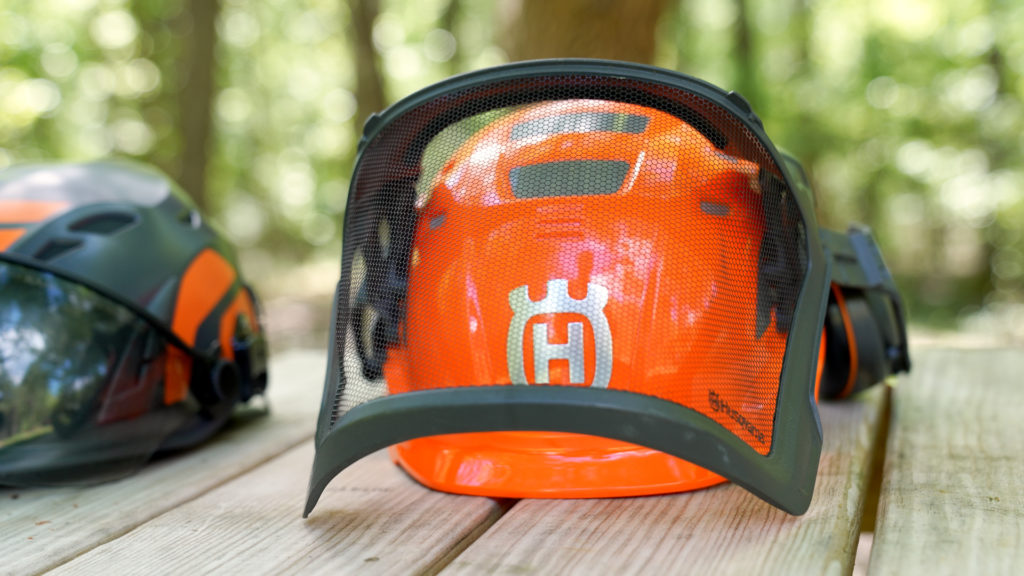 A great feature of having one of the helmet systems, especially something like the Elevation line, is that everything is there, ready to go. It's an all-in-one system that makes doing your job much easier and more efficient. Head, eye, and ear protection really is a vital element to PPE. It's so easy to get hurt when cutting limbs, felling trees where debris or dead limbs could fall, or when you're chipping up debris. It only takes a split second to lose your eyesight from a limb whipping past your face, and it's so easy to prevent it with one of these systems.
We hope you found this part of the PPE series informative and helpful when it comes to picking out some of your headgear PPE. Check back soon for the next installment in our chainsaw safety PPE series!