The last thing you want to see on the weather forecast is an impending hurricane. These storms start at 74 miles per hour (mph) for Category 1 but exceed 157 mph for Category 5. Hurricanes bring torrential rain and damaging winds, but those are only two threats you should be aware of.
Floods and powerful wind gusts are what you'd expect from a hurricane, but what else poses a threat? Survivalists should be aware of these five lesser-known hazards accompanying hurricanes.
1. Tornadoes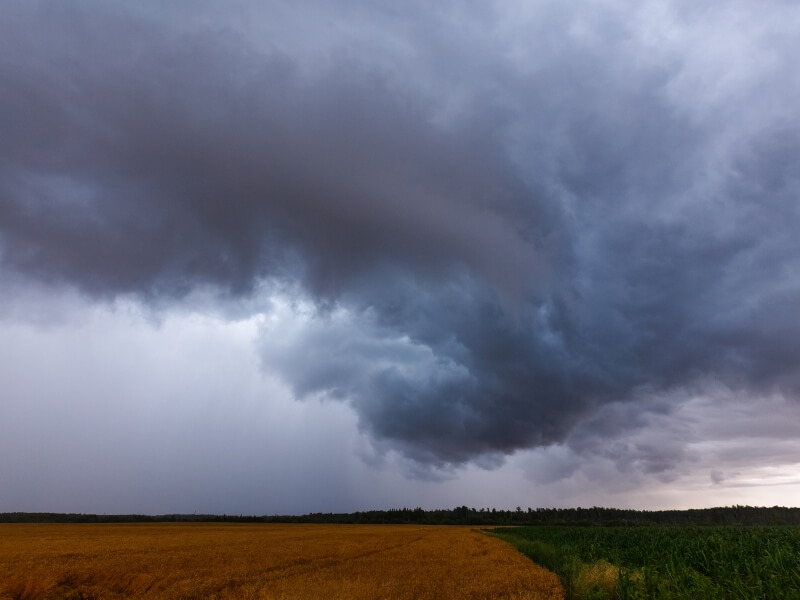 You may think of hurricanes and tornadoes as separate natural disasters. However, hurricanes can spawn tornadoes if the conditions are right.
Tornadoes rely on unstable and moist air to form, which you get in hot and humid summer conditions. The hurricane's outer bands are likelier to produce tornadoes because they contain thunderstorms.
These storms mix unstable moist air with changing wind speeds to spawn a tornado. Preparing for a tornado is challenging because you can't predict them days in advance like you can with a hurricane, so staying updated with local media is crucial.
2. Wildlife Displacement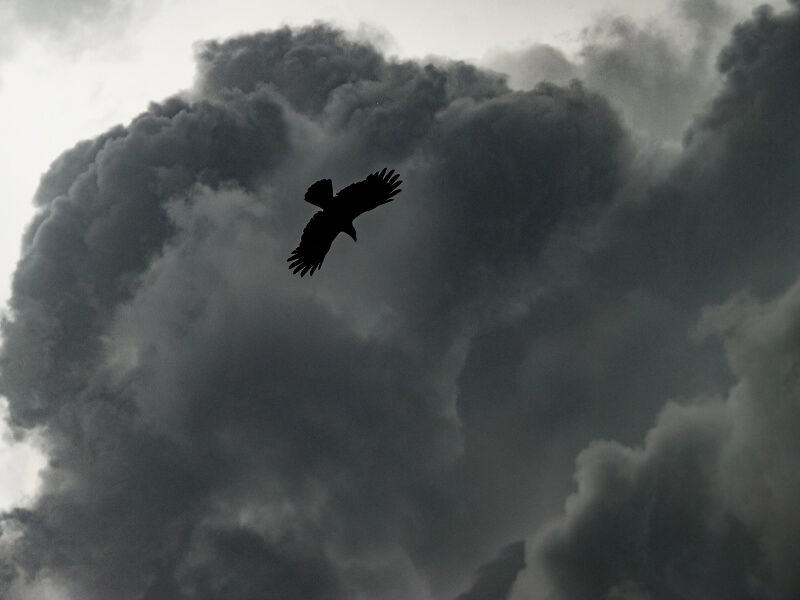 You don't have to worry about a sharknado coming to your house, but hurricanes can negatively impact an ecosystem with wildlife displacement. Strong winds can knock down trees and ruin habitats for wildlife, sending the animals scrambling to find food and shelter.
Hurricane flooding can remove creatures from their usual habitat into unfamiliar territory and endanger humans. For example, Hurricane Ian flooded many Florida roads, leaving locals stranded in their homes. One Floridian captured a video of a shark swimming through the flooded street.
These creatures are out of their element in your neighborhood and endanger your family if they get close.
3. Disease Spread
Hurricanes can also displace people, as seen in Hurricane Katrina and many other devastating weather events in recent memory. When torrential storms arrive, affected residents go to community shelters to protect themselves. However, they may be opening the door to a disease outbreak.
Shelters can quickly become cramped with hundreds upon thousands of people seeking refuge. Tight quarters mean spreading airborne illnesses is easier. In 2020, the U.S. saw two Category 4 hurricanes, each sending thousands to shelters where it's difficult to control disease spread.
4. Rip Currents

Seeing a rip current during a hurricane shouldn't surprise you, considering these storms develop in the ocean. However, a hurricane's dangers are worth noting even when it has yet to land.
You may think you have time to spare on the beach, but you risk danger. For example, Hurricane Bertha caused rip currents near the New Jersey shore despite being over 1,000 miles away in the Atlantic Ocean.
Rip currents can also be a significant issue even if the hurricane has hit another region. In 2004, Hurricane Ivan landed in the Florida panhandle and Alabama, but you could see rip currents as far away as the Carolina shores.
5. Chemical Spills

Hurricanes cause physical damage to homes and businesses, sometimes leading to billions in damage. The winds and rain can be so strong that they damage essential infrastructure, such as pipelines and extensive storage facilities.
Compromising these devices can lead to chemical spills that leave damage for decades. In Florida, Hurricane Ian caused over 2,000 gallons of disinfectant to leak from a utility pipeline.
Chemical spills can devastate a community through water contamination and various health problems.
For example, say an intense hurricane causes a diesel spill in your area. The fuel will kill aquatic wildlife and deprive your community of safe drinking water for days, forcing your neighbors to fight for supplies at the store. Additionally, you could be stuck with diesel-smelling clothes until you wash the smell out.
Preparing For Hurricane Landfall
The only silver lining about hurricanes is you have a few days to prepare before it lands. Use these four tips to get ready for landfall.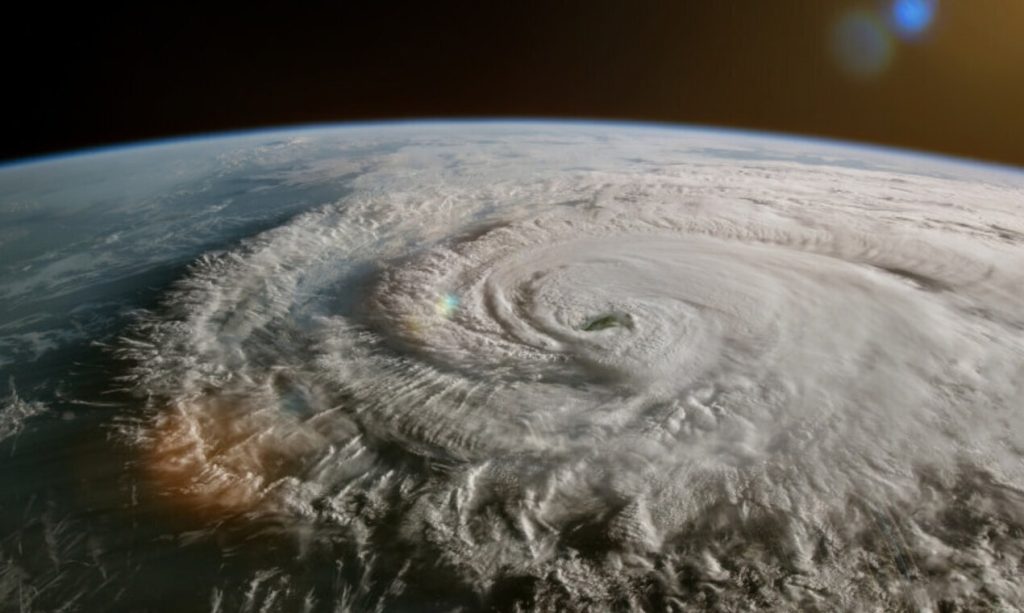 1. Create an Emergency Plan
The most critical step is creating an emergency plan. This procedure should include your family's strategy for evacuating or staying in place.
Keep a list of emergency contacts, such as family members, neighbors, physicians and other important people. It's also wise to write down emergency shelters' addresses if you don't have phone access.
2. Fortify Your House
Evacuating isn't always an option, so you must prepare to shelter in place by fortifying your home. One of your first steps should be to board up your windows and doors to minimize wind damage. You can also help your house by trimming nearby trees to prevent them from falling and damaging your property.
3. Protect Your Electronics
Pack your electronics to protect them from the hurricane if you have time. You may have thousands of dollars' worth of equipment on your property, so bring them when evacuating or move them to a safe place in your home.
Protecting your devices is vital, especially if you own a small business. Research shows 40% of small and midsized businesses don't reopen following natural disasters.
4. Keep a Stockpile
Staying ready for disaster is part of the survivalist mantra, and stockpiling food is one of the most critical points to remember. Start your stockpile well before the hurricane so you don't have to scramble after the storm. Find shelf-stable foods like canned beans, nut butter, whole grains, granola and dried meat to satiate your family.
Staying Safe During a Hurricane
Hurricane season lasts from June 1 to November 30, so Americans are at risk for nearly six months of the year. Strong winds and flooding are standard when hurricanes arrive, but you must recognize other hazards to stay safe.