Here To Serve You 7 Days a Week 1-800-MEDIGAP (1-800-633-4427)
America's Trusted Source For Medicare Supplement Insurance
The Medigap Coverage Experts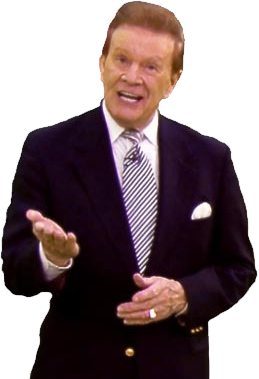 Medicare Supplements
Hello Friends,
Wink Martindale Here
Find Protection and Help Needed for Your Medicare Supplemental Insurance Needs in .
Call My Friends Toll Free (all)
1-800-MEDIGAP
East Coast 844-464-1152
West Coast 844-843-6733
Texas 833-546-0705
Colorado 844-719-0381
Floridia 855-279-9210
Arizona 855-904-1971
Washington 855-953-1224
Local AZ 801-562-4199
Local TX 214-974-5639
America's Trusted Source For Medicare Insurance and Medigap Quotes.

Find Plans that Cover Your Doctors
Your Quote Includes These Valuable Features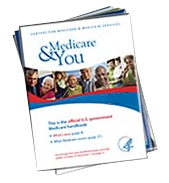 Medicare, Trumpcare & You
Our nation's health care system has gone through a historic transformation. Millions of American's feel like they are at war with their providers and the system, and they are not alone. However those on Medicare understand Trumpcare is Similar to thr Obamacare rollout, Medicare was not ipacted as much as the under 65 Health Insurance market. We do have reason to believe that Trumpcare will have much less to do with medicare, just like its current version Obamacare. We support a "Smarter Medicare Program" and hope to continue to work with government and medical providers alike to keep you healthy and providing the best medicare health insurance.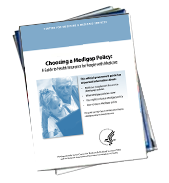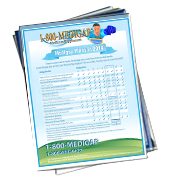 Medigap Quotes
Since the standardization of Medigap Policies we have found that our visual guide to plan options has become a huge success with our clients in understanding the options available to them. Authorized agent of Mutual of Omaha, United Of Omaha, Omaha Insurance Company.
Get A Medigap Quote
.
A Medicare Supplemental Plan, also known as a Medigap Plan, will cover the gaps that Original Medicare does not cover. For example: With original Medicare, all of your costs will be 80% covered. Therefore, you will be responsible for paying the remaining 20% out of pocket. Now, most people will think that 20% is not much. However, if you are like many seniors who will undergo a knee replacement or his replacement surgery, 20% of your coverage can add up. To protect yourself, people often enroll in a Medicare Supplemental Insurance plan. WHAT IS THE MOST COMPREHENSIVE MEDICARE SUPLEMNT PLAN, MEDICARE PLAN F?by one of our top companies Mutual of Omaha Medicare Supplements
1-800-MEDIGAP is a leading website focused on Medicare Supplement Insurance plans. We offer information, additional information sources, and medigap quote and quoting through our network of licensed agents, affiliates and agent networks. We are not an agent, insurance company or are we affiliated with the Medicare program administered by the U.S. government. The Website serves as an invitation for you, the customer, to inquire about further information regarding Medicare Supplement Insurance, and submission of your contact information constitutes permission for a representative to contact you with further information, including complete details on cost and coverage of this insurance. We are not connected with or endorsed by the U.S. Government or the federal Medicare program. Medicare has neither reviewed nor endorsed the information contained on this website. This is not a complete listing of plans available in your service area. For a complete listing please contact 1-800-MEDICARE or consult www.medicare.gov (TTY users should call 1-877-486-2048 ), 24 hours a day/7 days a week or consult www.medicare.gov.
Medicare Supplement Quote?
Medicare Part A
Medicare part A is your basic hospital coverage. Medicare Part A covers certain medical services and supplies in hospitals, doctors offices, and other professional hea lth care settings. Medicare Part A helps cover:
Inpatient care in hospitals
Skilled nursing facility care
Hospice care
Home health Care
Inpatient care in a Religious Non medical Health Care Institution
However, with Medicare Part A, it is important to keep in mind that you will only be 80% covered for all of these services. This will leave you having to pay the remaining 20% out of pocket.
How much Does Medicare Part A cost?
If you buy Medicare Part A, you will usually pay up to $451.00 each month. However, most people get the premium-free Part A. You will be able to enroll in the premium-free Part A if you are 65 years or older and:
You receive retirement benefits from Social Security or the Railroad Retirement Board.
You are eligible to receive Social Security or Railroad benefits, but have yet to file for them.
You or your spouse had Medicare-covered government employment, meaning that you paid Medicare taxes
If you are under the age of 65, you can qualify for Premium-free Part A if:
You get social security or Railroad retirement Board of disability benefits for 24 months.
You have End-Stage Renal Disease (ESRD) and meet the requirement necessary.
Medicare Part B
Medicare Part B is your basic medical insurance. Medicare Part B helps cover:
Services from doctors and other health care providers
Outpatient care
Home health care
Durable medical equipment
Some preventative services
Like Medicare Part A, Medicare Part B will only allow you to be 80% for the services mentioned above. You will be responsible to pay out of pocket for the leftover 20%.
How Much Does Medicare Part B Cost?
Generally, most people the Part B premium of $99.00 each month and you pay $140 per year for your Part B deductible. However, if you do not sign up for Medicare Part B when you are first eligible, you may be required to pay a late enrollment penalty as well. Also, if you are modified adjusted gross income as reported on your IRS tax return from two years ago, is above a certain amount, you may also be required to pay more. Usually if this applies to you, Social Security will contact you. Keep in mind however, that the amount you pay can change from year to year depending on your income.
If you disagree with the higher amount that you are paying for your Part B premium (For example: If your income decreases for whatever reason), you should contact Social Security.
Medicare Part C
Medicare Part C, also known as a Medicare Advantage Plan, is usually a combination between Medicare Part A, Medicare Part B, and Medicare Part D. Also, in many cases, extra benefits like: dental, hearing, and vision may be included for extra cost. Medicare Part C is run by Medicare-approved private insurance companies
How much Does Medicare Part C Cost?
If you are enrolled in Medicare Part C, or a Medicare Advantage Plan, you will usually have to pay a monthly premium to addition to your Part B premium.
Medicare Part D
Medicare Part D is your Medicare prescription drug coverage. Like Medicare Part C, Medicare Part D is also run by Medicare-approved private insurance companies. Medicare Part D helps cover the cost of prescription drugs and if you are like most seniors with many prescriptions, enrolling in a Medicare prescription drug coverage may be beneficial. Also, Medicare Part A may even help you lower your current prescription drug costs as well as help protect you against high costs in the future.
How much does Medicare Part D cost?
If you are enrolled with Medicare Part D, throughout the year you will be required to pay: A monthly premium, a yearly deductible, co payments of coinsurance, costs in the coverage gap, costs if you receive Extra Help, and costs if you pay a late enrollment penalty.
However, your actual drug plan costs will vary depending on: the prescription drugs that you use, the plan that you choose, whether the prescription drugs that you use are on your plan's forumlary, and whether you receive Extra Help paying for your Medicare Part D plan.
1-800-MEDIGAP has also launched their new Technology division, so other industry leaders and executives can learn from one another and participate in win-win "PRO MUTUAL SUCCESS" relationships. One of these programs is their Predictive Analytics SaaS program. The technology team has also developed the TRUSTED PARTNER NETEORK that offers services like Data clensing androgram.